Python for Economics and Finance Summer Institute
Learn Python, a powerful applicable tool used by Economists to analyze and visualize data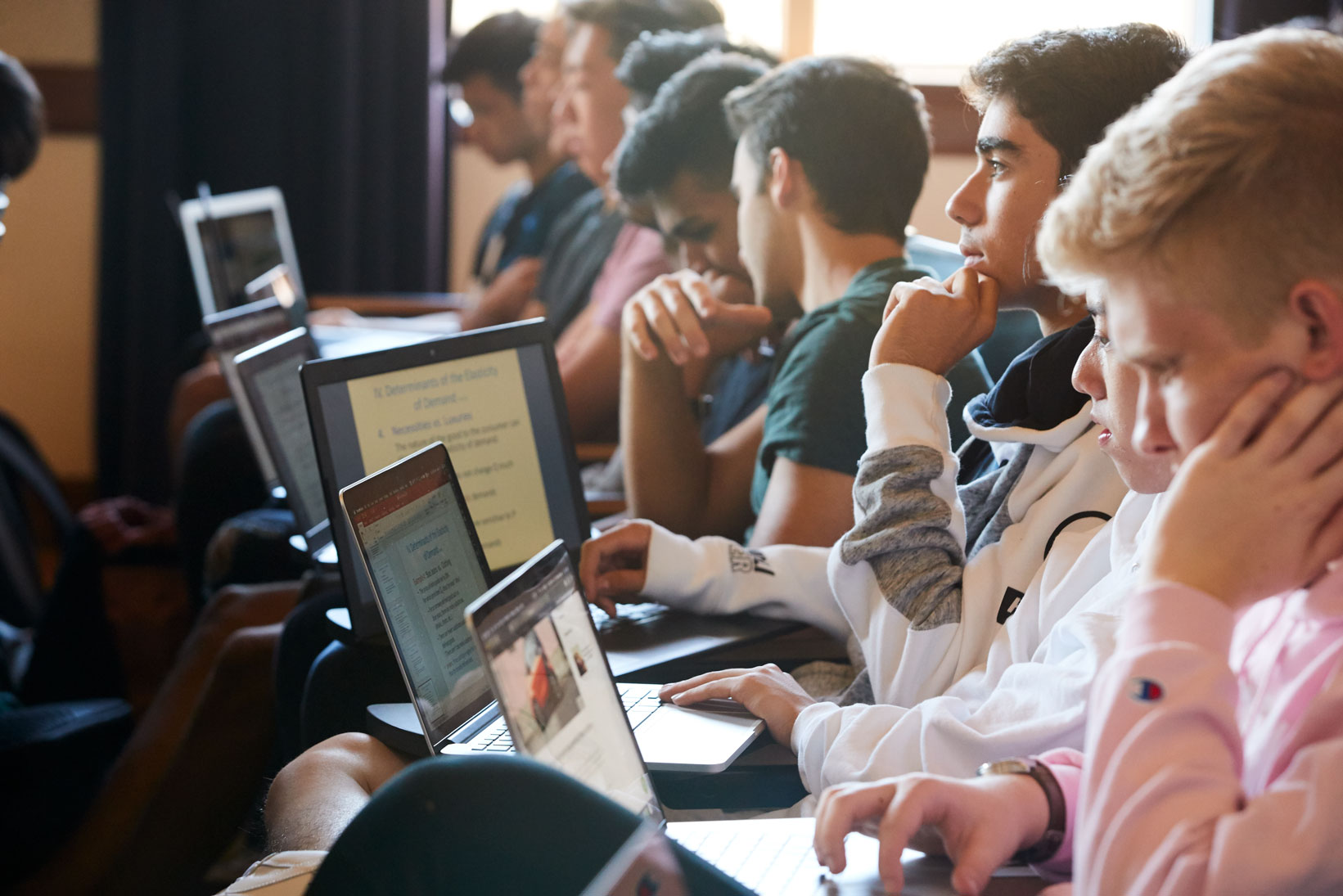 Apply programming skills to understand various economic and financial issues in society
The UCLA Python for Economics and Finance Summer Institute is offering a three week-long introduction to Python for Economists. Python is commonly used programming language for data science. It is a powerful and easy to learn tool that can be applied to make simple histograms or fit complicated machine learning models. This course is a basic introduction to Python for basic data exploration, analysis, and visualization. Students will learn about data types and focus on analysis through a hands-on approach. Students will complete the program with the necessary foundation to recognize data types, and manipulate data for visualization and application. The data and examples will mainly come from finance and economics.
Learn from one of the top-ranked economics departments in the world. UCLA's Economics Department has two interlocking objectives. We conduct cutting edge research by developing new methodologies and applying them to understand society's most critical issues. We also seek to train the next generation of economic leaders in the private sector, government and academia. You will have the chance to work with both students and faculty as part of our Python for Economics and Finance Summer Institute. Expand your knowledge of critical economic issues affecting the United States and the world – all while earning college credit and studying at one of the top-ranked economics departments in the world!
Python for Economics and Finance Summer Institute Program Overview
Students will participate online in an entirely virtual format, with the flexibility to attend from anywhere with internet access.
NOTE: All course meeting times are in Pacific Daylight Time (PDT). If completing the program virtually in a different time zone, please make sure to account for the time difference. The program schedule is subject to change. 
Participants of the Python for Economics and Finance Summer Institute will receive UCLA credit for the following course:
Economics 10P – Introduction to Python for Economists (4 units)
Lecture topics include:
Data Types
Flow Control, Functions & Loops
Numerical Programming (NumPy)
Basic Math & Array Functions
Data Manipulation (pandas)
Visualization
Basic Regression & Time Series
Data Analysis Applications
The course grade will be based on class participation, one midterm exam, a cumulative final exam.
During the Economics Institute students will attend or participate in:
Lectures on economics by UCLA faculty followed by discussion sessions led by UCLA Economics Peer Learning Facilitators
Apply data analysis using Python on various economic issues, and multiple standpoints
Eligibility
To apply for the Economics Summer Institute, students must be enrolled in:
14 years of age or older as of June 20, 2022
Grades 8–12 during Spring 2022
Students who do not meet the eligibility requirements will not be considered and are encouraged to explore other summer opportunities.
Admission
The program has application requirements for admission. Eligible applicants who successfully submit all requirements will be reviewed and notified via email of an admission decision within 3 weeks. See Application Requirements below for details. Early application is strongly encouraged.
Applicants are required to provide the following during the online registration process:
Copy of most recent unofficial academic/grade transcript
A personal statement that is ready to be submitted answering the following:

In 250 words or less, tell us what distinguishes you from your classmates and peers. What do you expect to gain from participating in the Economics Summer Institute, and what do you hope to accomplish during the program?

Proof of English proficiency – Citizens from non-English speaking countries ONLY (Citizens of the UK, Australia, New Zealand, Ireland, Singapore, and Canada are exempt from English Proficiency requirements):

TOEFL – Minimum score of 79 (iBT) or 550 (PBT); IELTS – 6.5 or higher;
iTEP – 5 or higher;
CEFR/CAE/CPE – Level C1- Grades A, B, and C;
International Baccalaureate (IB) – IB students may submit a transcript or verification of enrollment from their school; OR
Proof of completion in English as a language course
Applying for the Python for Economics and Finance Summer Institute can be done conveniently online with the following steps:
Prepare all "Application Requirements" prior to starting the registration process.
Access the Summer Institute Online Registration Form starting February 15 at 8am Pacific Standard Time (PST). Read all terms and conditions, then scroll to the bottom and select "Yes, Continue to Registration."
Provide responses to all required questions on both pages of the registration form and then "Submit".
Once your form is submitted, you will be directed to the Retrieve Registration page. Select "File Uploads" to upload application materials (see Application Requirements above for more information).
Allow up to two weeks for the program instructor(s) to review your application after submission. An email will be sent to you with the official decision.
If accepted to the program, follow the steps in your acceptance email to make payment of the $350 non-refundable registration fee* to reserve your space in the program.
A space in the program is not reserved until a valid payment of the $350 non-refundable registration fee* is made. If you are not prepared to pay after submitting the registration form, you may retrieve your registration at another time to make payment; however, this risks losing a space in the program if it reaches capacity prior to payment being submitted. An email with instructions to retrieve registration with your five-digit registration number will be sent within an hour after submitting your registration.
*The registration fee is required for each program and is not refundable under any circumstances including, but not limited to, drop for non-payment and withdrawal, even if you withdraw from the program before it begins.
If the program is full, you will not be prompted to make payment. If the program offers a waitlist and your application is accepted from the waitlist, you will be notified by email with instructions for how to submit payment. Please note if the payment is not submitted within 24 hours of receiving the email, you will be moved to the end of the waitlist.
If registering after May 1, full payment of the program fee and non-refundable registration fee will be required to reserve your space in the program. Additional fees, such as the document fee and IEI fees, will be assessed after enrollment.
For questions and assistance, please contact us at info@summer.ucla.edu.
UCLA Summer Sessions Summer Scholars Support
Qualified students attending grades 8th – 11th in Spring 2022 in the state of California may be eligible for Summer Scholars Support, a need- and merit-based scholarship offered by the UCLA Summer Sessions Office. A limited number of full and partial scholarships are available to support enrollment in SCIP/eSCIP, one Summer Course, or a Precollege Summer Institute.
Summer 2022 deadline to apply: April 1.
Program Dates:
July 15, 2022 – August 4, 2022
The schedule and syllabus are subject to change. Enrolled students will be given updated materials closer to the program start date.
The program fee includes the unit fees for the UCLA coursework offered as part of the program and thus varies by UC student status. In addition to the program fee, students are assessed other campus and administrative fees during the summer. This is a summary of fees that commonly apply to the selected student type.
Actual tuition and fees are subject to change by the University of California. Visit the fees, payment, and financial aid section for important disclaimer, as well as more details on fees, payment instructions, and information on delinquency, refunds, and financial aid.
| | |
| --- | --- |
| Program Fee | TBD |
| Registration Fee | $350 |
| IEI Fee | $61 |
| Document Fee (for first-time Summer Sessions students) | $50 |
Meet your instructors
Dr. Randall R. Rojas
Adjunct Associate Professor
Leading the UCLA Python for Economics and Finance Summer Institute is Professor Randall Rojas. Dr. Randall R. Rojas is an Adjunct Associate Professor of Economics at UCLA. His research interests entail a highly interdisciplinary endeavor that transcends disciplinary barriers. His work in Economics is predominantly in the field of econophysics and financial engineering where he applies principles from physics, statistics and psychology to the study of financial markets.
He is also an active researcher in the field of Cognitive Science where he applies Bayesian methodologies to the modeling of knowledge acquisition by humans (human causal learning). His current work in Astrophysics (mainly astrostatistics) focuses on developing novel statistical analyses of the large-scale structure (LSS) of the universe to better understand its rich complexity and history. Dr. Rojas is also highly committed to his teaching responsibilities and was recently awarded the 'My Last Lecture Award' by UCLA's Alumni Scholars Club (2015 recipient).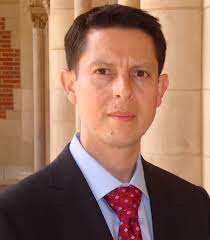 Python for Economics and Finance Summer Institute FAQ
Basic laptop or computer on which they can download datasets and download Python (just about any computer will do).
No, this is an introductory course.
Students will receive a Pass/No Pass (P/NP) upon completion. To receive a "Pass" notation, students must earn a letter grade of C or better. See University Credit, Grades and Transcripts for more information about academic credit.
Still have questions? Check out the general Summer Institutes FAQ.