Writing Summer Institute – Introduction to College Writing
Strengthen your writing and discussion skills in preparation for university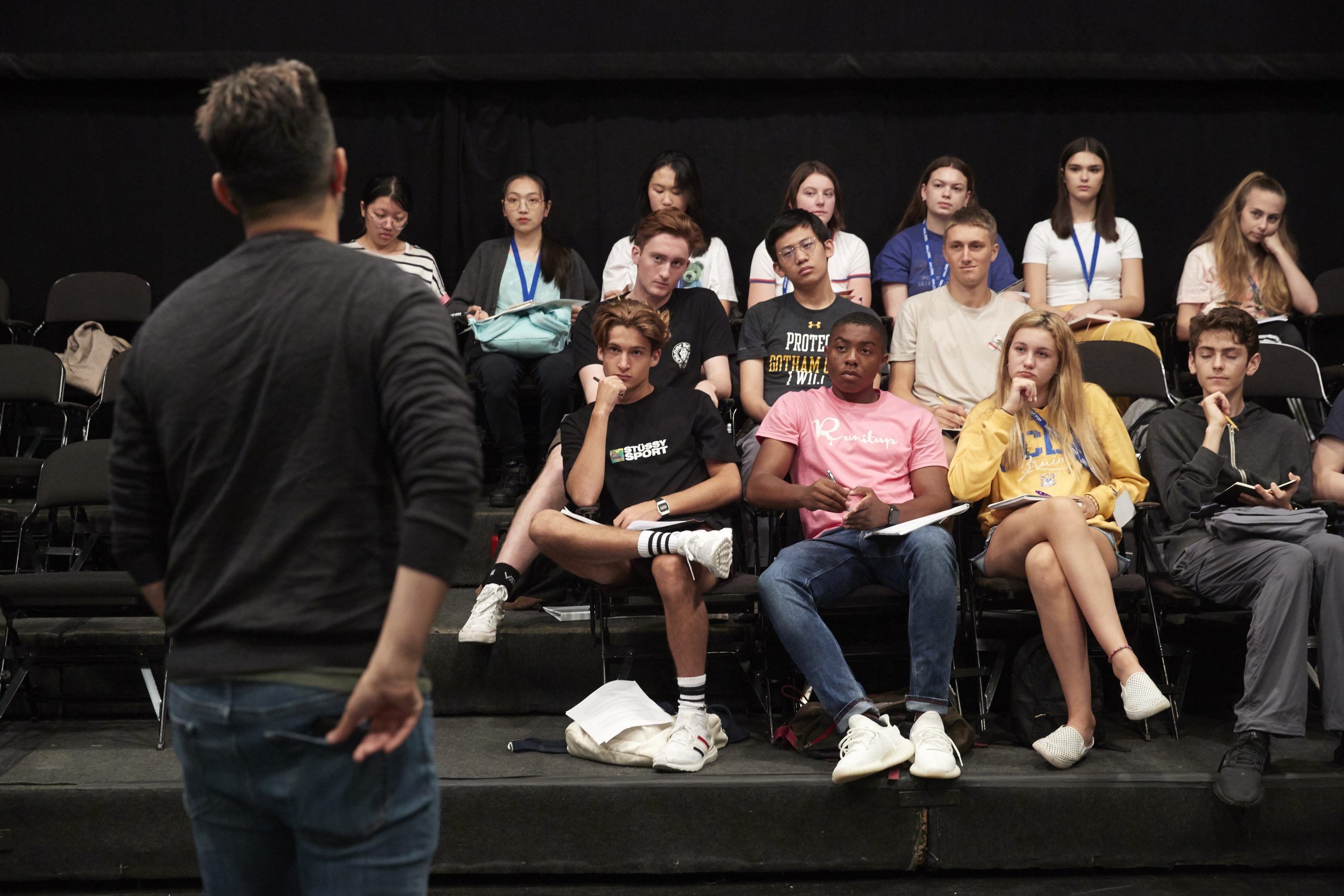 Demystify the differences between college and high school writing.
The Writing Summer Institute is designed for ambitious high school students who seek to strengthen their writing and discussion skills to get a step ahead in preparing for university. For over twenty years, UCLA Writing Programs has helped undergraduates successfully meet the challenges of a university education. Through this three-week program, UCLA's highly regarded writing specialists will help college-bound students prepare for academic challenges at the college level. All activities will demystify the unstated differences between college and high school writing. Students will learn how to successfully approach the college application process, including the application essay.
Writing Summer Institute – Introduction to College Writing Program
Program Dates: July 6, 2023 – July 27, 2023
Program Type: Open Enrollment / In-person and Virtual
Program Eligibility: 10th-11th grade in Spring 2023
UCLA Coursework: ENGL COMP 50; 2 units
Enrollment deadlines:
In-person – June 15, 2023
Virtual – July 1, 2023
The schedule and syllabus are subject to change.
The program fee includes the unit fees for the UCLA coursework offered as part of the program and thus varies by UC student status. In addition to the program fee, students are assessed other campus and administrative fees during the summer. This is a summary of fees that commonly apply to the selected student type.
Actual tuition and fees are subject to change by the University of California. Visit the fees, payment, and financial aid section for important disclaimer, as well as more details on fees, payment instructions, and information on delinquency, refunds, and financial aid.
Document Fee (for first-time Summer Sessions students)
$50.00
Total Estimated Fees:
$1,286.00
* Fees only apply for certain student types
Writing Summer Institute – Introduction to College Writing FAQ
No, this Summer Institute does not replace AP English courses. Students will receive 2.0 units of UC credit upon completion of and receipt of a passing grade, which is transferrable to any UC campus.
Instruction in this course may help students with the essay portion of the SAT exams, however, this program should not be considered an SAT preparatory course.
No specific background is required to succeed in this course, but consistent attendance and a strong commitment to academic effort are essential to succeed in this course.
Writing help is available through the UCLA Undergraduate Writing Center (UWC). Students can schedule online appointments, or attend virtual drop-in hours. For more information on their hours and services, please visit the UWC website.
Yes. The program will be online this summer, therefore, students must have access to a laptop or desktop computer in order to participate. If you need assistance accessing technology, please contact
Still have questions? Check out the general Summer Institutes FAQ.