Participating Academic Units
No matter what you want to learn this summer, UCLA has a course available for you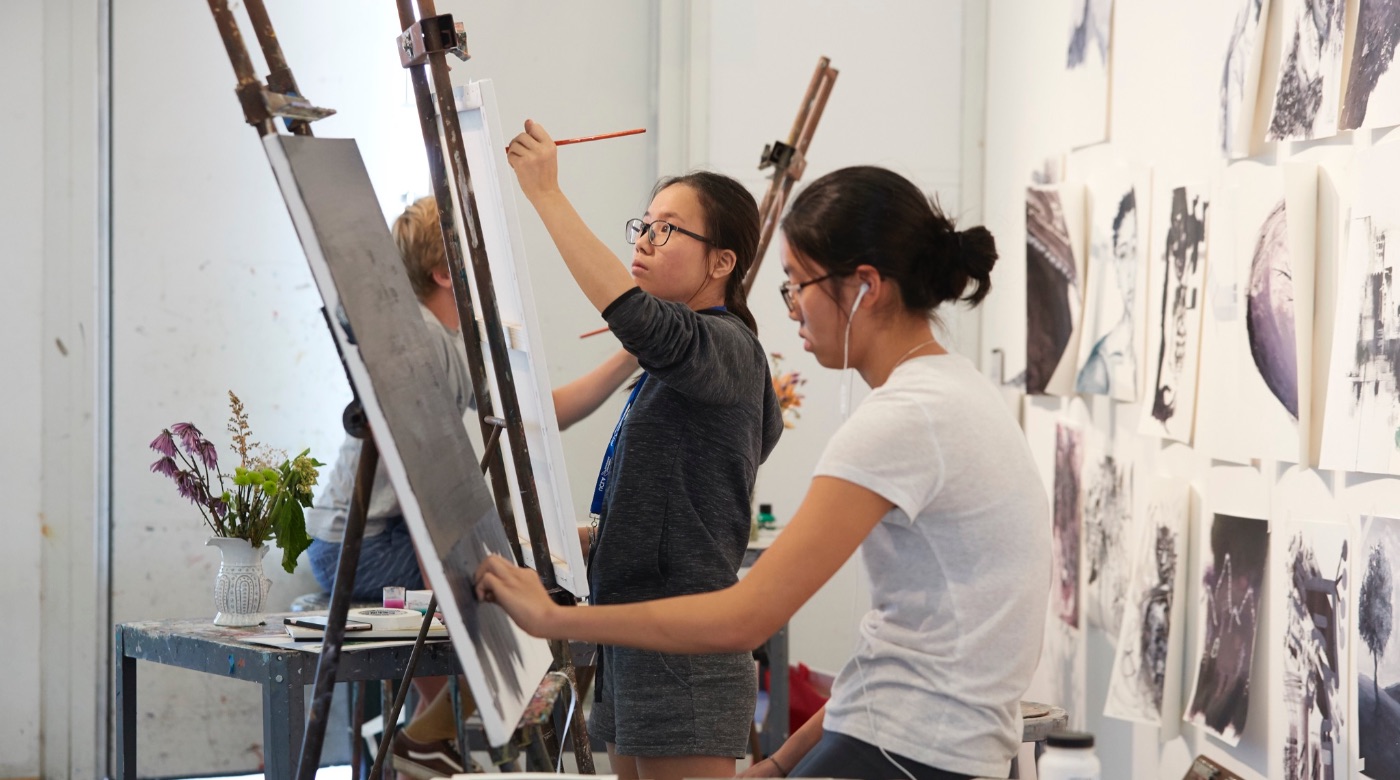 No matter what you want to learn this summer, UCLA has a course available for you.
UCLA Summer Sessions is a microcosm of UCLA
UCLA Summer Sessions offers over 800 courses and programs that represent UCLA's academic breadth, from humanities to sciences to arts. Whether you're completing requirements for your degree, finding your academic path, or trying to advance your career, UCLA Summer Sessions will help you fulfill your academic goals.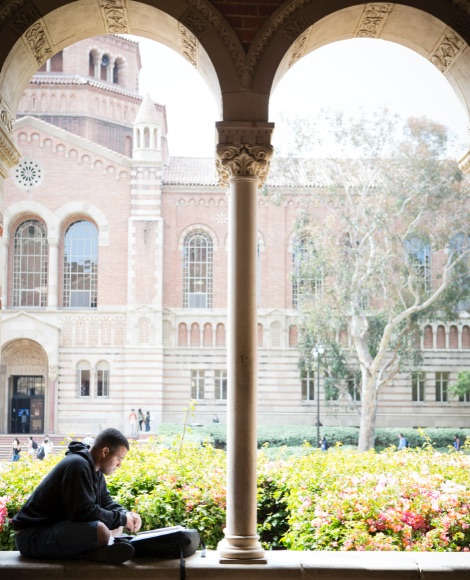 College of Letters and Science
UCLA's College of Letters and Science stresses a liberal arts education that brings together perspectives from many fields in a unified approach to learning. Students learn ways that issues are analyzed, questions are posed, and knowledge is organized. Summer Sessions offers students access to courses in humanities, life sciences, physical sciences, social sciences, and undergraduate education.
Humanities
The Division of Humanities carries on the age-old human project of interpreting the world's legacy of language, literature, and art and introducing it to new generations of young people. Its departments, research centers, and interdepartmental programs represent investment in the grand project of understanding and teaching the human heritage in all its diversity.
Life Sciences
The Division of Life Sciences is devoted to the study of living organisms. Whether they focus on ecology, genetics, cell biology, or psychology, life sciences students share one thing in common: a fascination with the existence and evolution of all forms of life.
Physical Sciences
The Division of Physical Sciences encompasses six departments: Atmospheric & Oceanic Sciences; Chemistry & Biochemistry; Earth, Planetary, and Space Sciences; Mathematics; Physics & Astronomy; and Statistics. The distinguished research of Physical Sciences faculty has led to national and international recognition, including Nobel prizes, National Medals of Science, and membership in the National Academy of Sciences.
Social Sciences
The Social Sciences Division guides students toward socially, culturally and environmentally relevant thinking and action. From African American studies and political science to anthropology and communication studies, the social sciences explore how the world works.
Undergraduate Education
The Division of Undergraduate Education serves as the campus-wide advocate for undergraduate education, providing leadership to achieve the highest quality of teaching and learning; it also promotes academic success for UCLA's diverse undergraduate population, ensuring options for all students to engage in a challenging array of educational opportunities, from foundational general education courses to advanced research and honors projects.
School of the Arts and Architecture
The School of the Arts and Architecture offers leading programs in four degree-granting departments: Architecture and Urban Design, Art, Design | Media Arts, and World Arts and Cultures/Dance. Our commitment to innovative education, pioneering research, dynamic public service, and community engagement is fueled by our unwavering belief in the fundamental value of creativity and the artist's unique ability to change the world and shape the future.
School of Education and Information Studies
Education and information are deeply ingrained in UCLA's DNA. UCLA School of Education & Information Studies continues to build on UCLA's legacy since it opened its doors as a teaching college to meet the needs of a rapidly growing metropolis by doing fundamental work on what matters most in education and information studies in the 21st Century: the discovery and application of usable knowledge at the crossroads of policy and practice. The School is home to sixteen nationally renowned research centers, three groundbreaking partnership schools, and some of the world's premiere education and information experts. This is where the most pressing issues in education and information are transformed by UCLA and strategic partners into opportunity and real-world solutions.
Henry Samueli School of Engineering
The Henry Samueli School of Engineering is known as the birthplace of the internet, and where countless other fields took some of their first steps — from artificial intelligence to reverse osmosis, from mobile communications to human prosthetics. The school academic departments include Bioengineering, Chemical and Biomolecular Engineering, Civil and Environmental Engineering, Computer Science, Electrical and Computer Engineering, Materials Science and Engineering, and Mechanical and Aerospace Engineering, as well as the recently added Department of Computational Medicine, which is affiliated with both the David Geffen School of Medicine and Samueli.
School of Law
Founded in 1949, UCLA School of Law is the youngest of the top-ranked law schools in the U.S. Its faculty are influential teachers and scholars, and its 18,000-plus alumni are leaders in government, industry, social justice and the legal profession. The school offers students a strong foundation in the law and practical training in a collaborative, intellectually rich environment.
Anderson School of Management
Consistently ranked among the top tier business school programs in the country, UCLA Anderson offers both degree and non-degree programs to meet the diverse educational needs and professional goals of students. UCLA Anderson's rigorous programs offer exceptional academic preparation, a cooperative and congenial student culture, and access to a thriving business community, as well as support services for scholastic and career advancement. Anderson's specialized centers support faculty research and sponsor courses, extracurricular activities and conferences. They also provide varied opportunities for continuing education and interaction between scholars, students and industry leaders.
Herb Alpert School of Music
From the classical canon to synthesized tones to the folk music traditions of the world, The Herb Alpert School of Music is alive with sound. Performers, composers, teachers and scholars collaborate in innovative ways, including an intercultural improvisation ensemble that blends instruments from many traditions. Three academic departments — Ethnomusicology, Music and Musicology — offer degrees, and there's a well-regarded minor in the Music Industry.
Luskin School of Public Affairs
At the convergence of the fields of social work, urban planning and policymaking, the UCLA Luskin School of Public Affairs identifies and develops emerging areas of research and teaching, cultivating leaders and change agents who advance solutions to society's most pressing problems. UCLA Luskin incorporates the best practices in scholarship, research and teaching in the fields of social work, urban and regional planning, and policymaking. The unique intersection of these disciplines within one school allows for academic cross-collaboration and a rich education that values diverse perspectives at the macro- and micro- organizational levels.
School of Theater, Film and Television
The School of Theater, Film and Television the UCLA School aims to serve as a premier interdisciplinary global professional school that develops outstanding humanistic storytellers, industry leaders and scholars whose diverse, innovative voices enlighten, engage and inspire change for a better world. The School, pioneering a new interdisciplinary curriculum at the crossroads of film and digital entertainment, performing arts, costume design and cutting-edge research, provides students with the skills and experience they need to navigate the professional landscape, both in school and after they graduate.
School of Nursing
The UCLA School of Nursing is ranked among the top 25 nursing schools in the nation. The school's program features an innovative practice-based curriculum, and graduates are eligible for licensure immediately after they receive their diploma. School of Nursing students are more than future nurses — they're future health care leaders.