Hip Hop / Street Dance Summer Institute
Take your street dance technique and choreography to the next level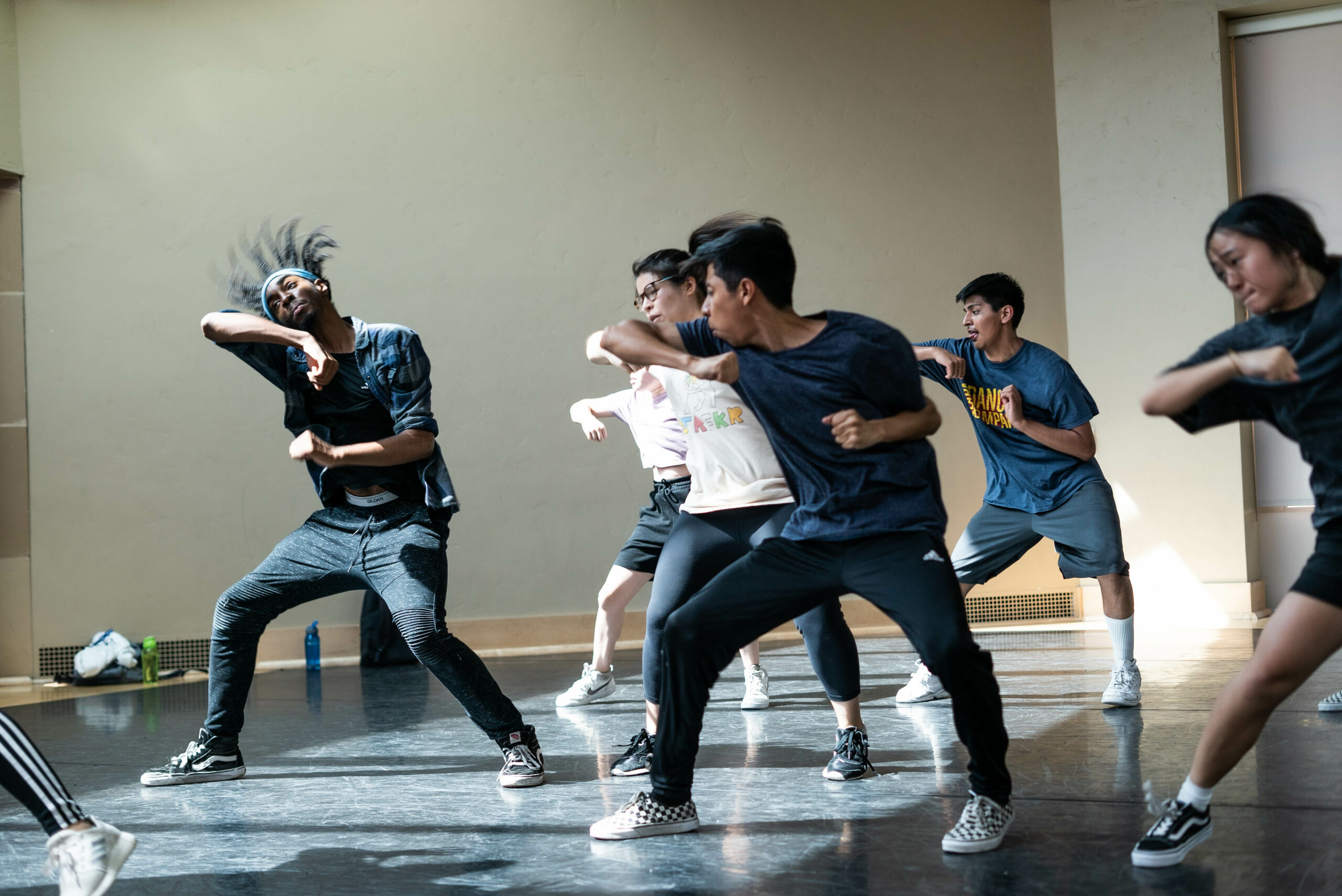 Build community and inspire social change through dance
The UCLA Department of World Arts and Cultures/Dance's Hip Hop/Street Dance Summer Institute is a seven-day program for students who love Hip Hop dance and want to take their technical abilities to the next level.
The program provides introductory level classes in Hip Hop and street dance technique, choreography and freestyle, and prepares students for a college-level dance learning environment. It is offered by The UCLA Department of World Arts and Cultures/Dance (WACD), in partnership with UCLA Summer Sessions and Versa-Style: Performance • Education • Community (VS:PEC), an operating foundation dedicated to empowering young artists through Hip Hop and street dance learning.
Offered by a combination of WACD's acclaimed dance faculty and VS:PEC Teaching Artists, who are experienced, world-renowned professionals from the Los Angeles Hip Hop and street dance community, the curriculum at the Hip Hop/Street Dance Summer Institute includes daily technique classes ranging from forms such as Popping, Locking, Hip Hop and House, to classes dedicated to the origins of Hip Hop in West African and Latin dance. Further, students will study dance composition, a class where they will get the opportunity to create their own choreography, as well as a course dedicated to the art of freestyle. The program also offers a range of other classes in spoken word/poetry, Hip Hop history and college readiness.
After each day of dancing, training, sharing, and studying, the students return to their dorms and participate in fun and engaging evening activities hosted by Program Counselors who are all undergraduate UCLA Dance majors. This provides students with the opportunity to experience what it's like to live in a college dormitory. At the end of the week, students will showcase what they learned in a one-hour community showcase. Open to parents and friends at no charge, this culmination celebration provides a chance for the students to share what they have learned during the seven-day program. 
When determining admission, the committee evaluates students based on the following: 
Written responses to the application questions

Overall effort put into the application process as a whole

Level of experience and training as displayed in video submission
In addition to partnering in the program, Versa-Style: Performance • Education • Community offers a limited number of scholarships to students who demonstrate the following: a) significant financial need, b) residence in Los Angeles Supervisorial Districts 1, 2 or 3, and c) evidence of high quality Hip Hop and/or street dance training.
Hip Hop / Street Dance Summer Institute Program Overview
Program Dates: June 25, 2023 – July 1, 2023
Program Type: Admission based/ In-person
Program Eligibility: 9th-12th grade in Spring 2023; Ages 14-17
UCLA Coursework: Dance 174A; 2 units
Application Deadline: May 5th, 2023
Enrollment Deadline: June 15, 2023
The program fee includes the unit fees for the UCLA coursework offered as part of the program and thus varies by UC student status. In addition to the program fee, students are assessed other campus and administrative fees during the summer. This is a summary of fees that commonly apply to the selected student type.
Actual tuition and fees are subject to change by the University of California. Visit the fees, payment, and financial aid section for important disclaimer, as well as more details on fees, payment instructions, and information on delinquency, refunds, and financial aid.
| | |
| --- | --- |
| Program Fee | $1,968 |
| Registration Fee | $350 |
| IEI Fee | $61 |
| Document Fee (for first-time Summer Sessions students) | $50 |
Meet your instructors
Harry Weston aka "Fullout"
Director of Artistic Oversight
Harry grew up in Santa Cruz, California, surrounded by West African dance and drumming, his first artistic inspirations. He fell in love with Hip Hop dance culture at age 15, changing his life and setting him on a path of creativity, community engagement, teaching and mentorship. In 2008, he moved to Los Angeles to attend UCLA, and graduated with a Bachelor of the Arts Degree in World Arts and Cultures with a concentration in Dance, as well as a Minor in Civic Engagement. While at UCLA, he participated in a number of artistic and teaching endeavors, many of which he is still involved today.
He was invited to dance professionally with the internationally renowned Hip Hop dance company, Versa-Style. He became a Teaching Artist for The Flourish Foundation and inherited and directed the after school Hip Hop dance program at Abraham Lincoln High School in East LA. He also served as Head Counselor for the UCLA Dance/Performing Arts Summer Intensive each summer during his time at UCLA. Today, Harry tours as a Principal Dancer with Versa-Style, and also serves as the company's Partnerships Manager. He continued to serve The Flourish Foundation as a Teaching Artist, Site Coordinator, and then Program Director until it's rebranding as VS:P•E•C, for which he now serves as Program Supervisor. And he has Co-directed the UCLA Dance/Performing Arts Summer Intensive for the last three years, after transitioning from Head Counselor to Head of Scholarship Recruitment.
Now as Director of UCLA Hip Hop/Street Dance Summer Institute, he looks forward to continuing his passion of utilizing Hip Hop dance culture as a tool to empower the next generation of leaders throughout Los Angeles and beyond, and is thankful for all the mentorship, guidance, community support, and opportunities that have led him to where he is today.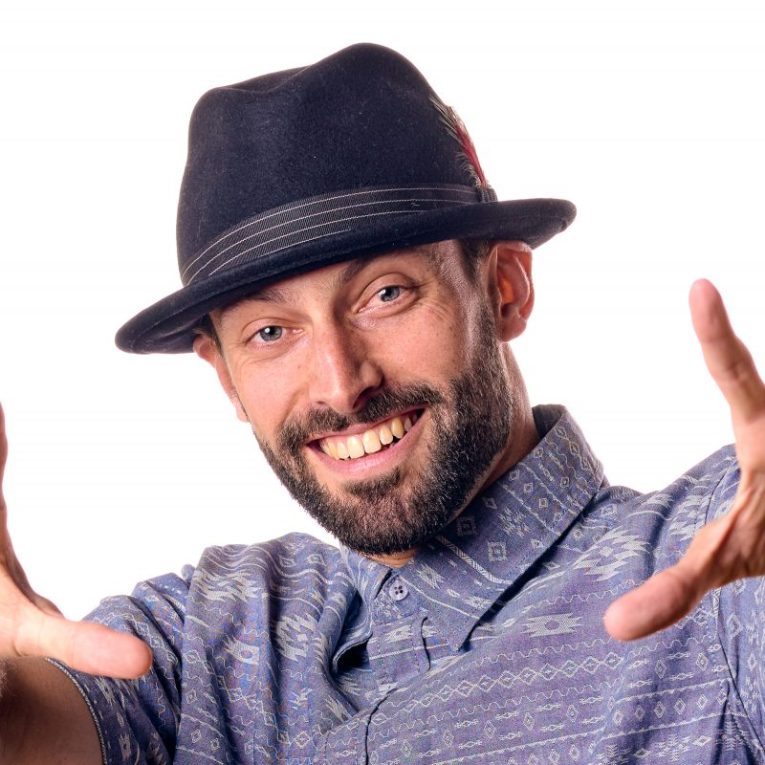 Aubrey Mamaid aka "Siga"
Director of Program Operations
Aubrey Mamaid was born and raised in the Philippines, and moved to Los Angeles, California in 2015. Upon arriving in LA, she met Versa-Style Dance Company through the after-school program offered at her school. From there, she was chosen as a scholarship recipient to attend the UCLA Performing Arts Pre-College Summer Institute in Summer of 2016. Her participation in the program exposed her to what pursuing dance in college would look like, and she was successfully admitted to UCLA as a Dance Major the following year.
As a first generation immigrant and student, she completed her B.A. in Dance, B.A. in Asian American Studies, with a minor in Public Affairs at UCLA. She has continued her work with Versa-Style Dance company, as a long-time member of the youth program, Versa-Style Next Generation (VSNG). She is now the VSNG Co-Captain, as well as Versa-Style Dance Company's Special Projects Associate. Her work includes grant writing, fundraising, and program development. Her credits as a teacher began in 2019, teaching at Irving Middle School. She has now been teaching around Los Angeles, including schools such as Martin Luther King Elementary School, Grand Arts High School, Canoga Park High School, East Los Angeles Performing Arts Magnet, and Van Nuys High School.
With this program, Aubrey has served as a counselor from 2017-2019, and later on moved up to Head Counselor during the program's most recent reiteration in 2022.
Leo Flores aka "Inner-G"
Director of Student Relations
Leonardo Flores is a Los Angeles native born and raised in the San Fernando Valley. He is a graduate from the University of California, Los Angeles where he earned a B.A. in History and Dance. Leo has been part of Versa-Style Next Generation since 2016 and is the current Co-Captain. He is a teaching artist with VS: P•E•C where he has taught at schools including Cortines School of Visual and Performing Arts, Lincoln High School, and Jordan High School. Leo also has taught with incarcerated youth in Los Angeles at facilities including Barry J. Nidorf Juvenile Hall and Los Padrinos Juvenile Hall. Leo stresses the importance of cultural integrity and technique in Street Dance, always emphasizing an eye to the past to inform the developing culture of Streetdance.
Leo participated in the UCLA Dance/Performing Arts Summer Institute in 2016, and then later went on to serve as a program counselor in 2019. He then moved up as the Head Counselor for the program in 2022.
Jackie Lopez aka "Miss Funk"
Supervisor/Faculty
Jackie is a first generation Los Angeles native. She was the first in her family to graduate high school, continue her education in Los Angeles Valley College, transfer to UCLA and graduated Summa Cum Laude in 2004 from the Department of World Arts and Cultures, with a concentration in Dance. For the last 22 years, Jackie has been working as a professional dancer, choreographer, teaching artist and cultural educator who has worked with students and artists of all ages from LA, NYC, Philly, Utah, Chicago and internationally in places such as Israel, United Kingdom, France, Columbia and India.
She currently is a Lecturer at UCLA's Dept. of World Arts and Cultures/Dance, teaching and building the Hip Hop dance curriculum, and is the Supervisor of the UCLA Hip Hop/Street Dance Summer Institute. She has also been a guest choreographer in several prestigious schools such as Columbia College in Chicago, University of Utah Dance Program, Santa Monica College's "Synapse Dance Company" and Los Angeles Valley College's "Dance Production." Jackie was also a Cultural Ambassador for the United States, touring, teaching and choreographing in Tel Aviv, Israel, for the Bridge: Choreographic Dialogues Program at the famous Suzanne Dellal Center, which creates links between Israeli and American dance communities.
In addition, Jackie is also the Co-Founder & Co-Artistic Director of Versa-Style Dance Company, a certified 501 (c) (3) non-profit organization founded in 2005. Versa-Style is a dance ensemble that consists of young, committed and conscientious Hip Hop artists representing the diversity and beautiful complexity of Los Angeles.
Lastly, Jackie served the organization formerly known as The Flourish Foundation since 2006, first as a Program Director and soon after flourishing as Executive Director. Today, under the guidance of Jackie, The Flourish Foundation has been re-branded as Versa-Style: Performance • Education • Community, where Jackie serves as Executive Director. Jackie is inspired to keep VS: P•E•C's mission alive by using her upbringing in LAUSD, her background in arts education and passion for youth and the arts.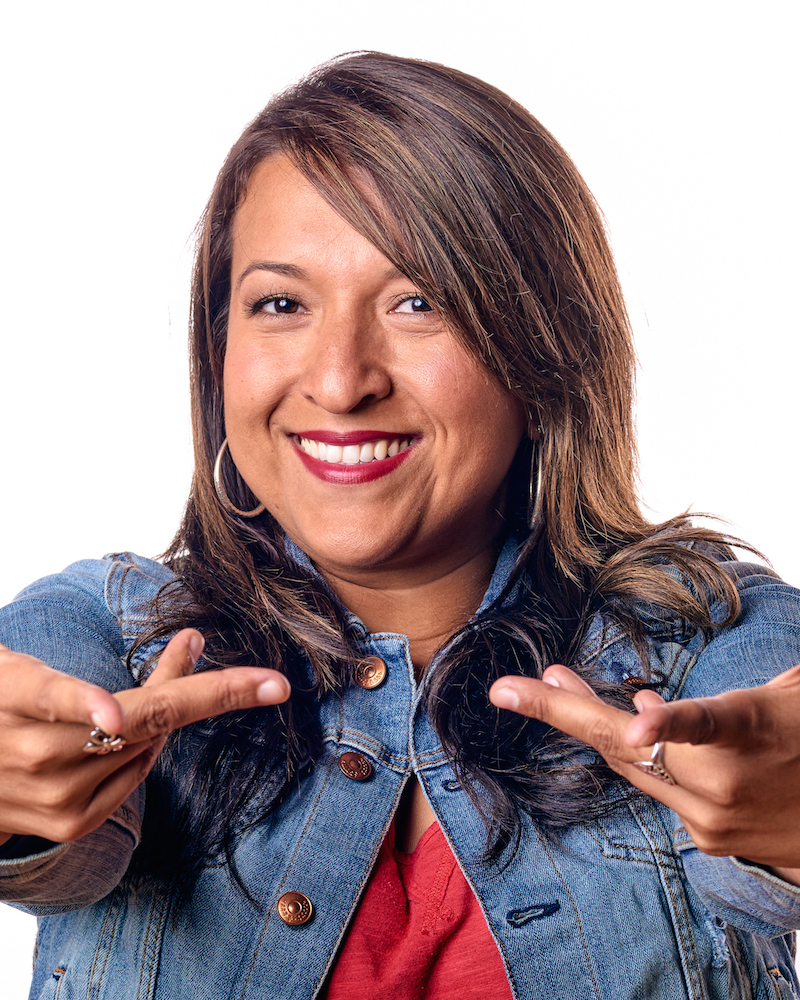 Leigh Foaad aka "Breeze-Lee"
Advisor/Faculty
Leigh was born in New Orleans, and at the age of 3 months he moved to Los Angeles with his parents. Leigh has been exposed to dance since the very beginning, leading to a wide variety of styles from classical ballet to street dance vernacular social dances. More specifically, Leigh found a love for a street dance style called "Popping" in the year 2002 & since then has competed in some of the most prestigious competitions on a national level and worldwide scale, gaining respectful worldwide recognition as a dancer, teacher and artist.
Leigh has been training and working professionally as a Principal Dancer for Rennie Harris "Puremovement" (RHPM) since 2005. One of Leigh's proudest moments with RHPM was in March 2012, when he was selected as a Cultural Ambassador for The Obama Administration, BAM, and DanceMotion USA, providing services in the Middle East; Egypt, Israel & Palestine. In addition, Leigh is the Co-Founder and Co-Artistic Director of Versa-Style Dance Company (certified 501 (c) (3) non-profit organization) and has directed numerous productions that have toured nationally and internationally. One of Leigh's favorite tours was with the Anchorage Concert Association, touring a 3 week -5 city tour with the company throughout Alaska where he had the opportunity to teach Master classes and also perform Versa-Style's production "Box of Hope".
Most recently, Leigh is proud to join as the Artistic Director of Versa-Style: Performance • Education • Community. As a leader and member of VS: P•E•C he is determined to express and share the knowledge & importance of Hip Hop culture, while providing high level artistry through the Versa-Style Hip Hop/Street Dance Curriculum. Lastly, he currently is a Lecturer at UCLA's Dept. of World Arts and Cultures/Dance teaching Hip Hop dance. Leigh takes pride in teaching the history and culture of Hip Hop.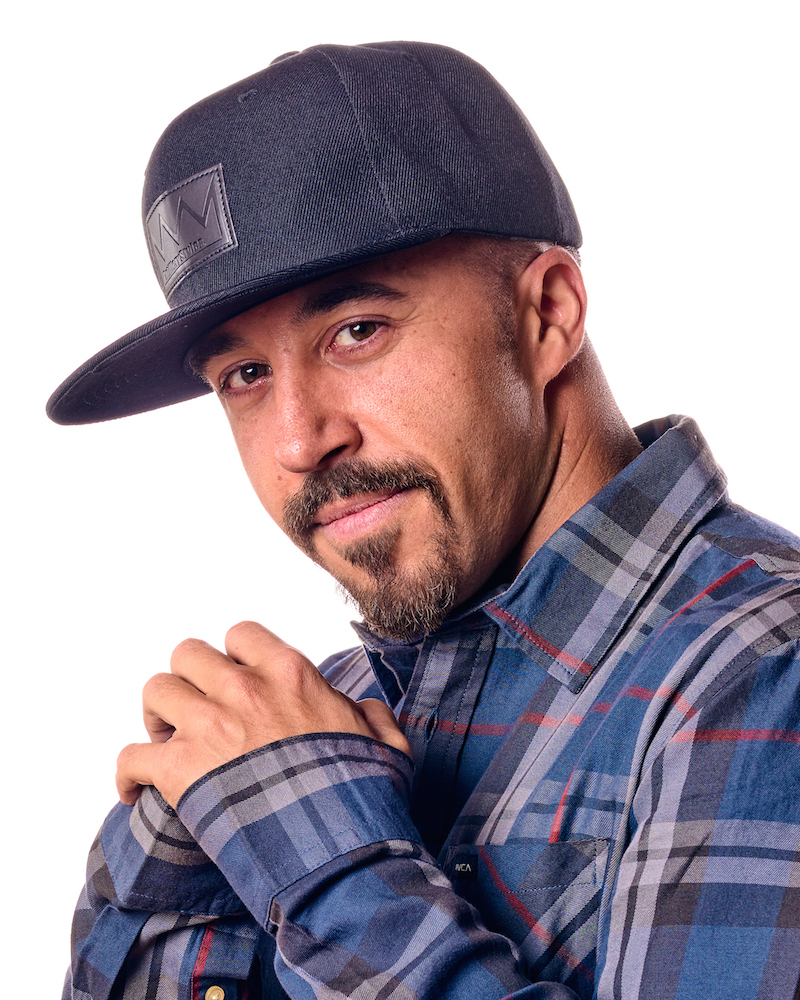 Hip Hop / Street Dance Summer Institute FAQ
Clothes for Dance Class
You will be spending your days in dance classes and rehearsals, so you will want to wear clothes that you are comfortable moving in. Recommended dance attire includes sweatpants, shorts (appropriate length), t-shirts, and tank tops (appropriate length/cut). Please avoid heavy clothing such as jeans, which restrict movement and can also get hot very quickly. It is also a good idea to have a sweatshirt with you at all times since it may get cool in some of the studios/classrooms. Be sure to have a pair of comfortable shoes to move around in (regular sneakers or dance sneakers are fine, platforms, heels, and other shoes that of this nature that offer little support should be avoided). It is also recommended to bring an extra change of clothes with you to change in between classes, as classes will be physically taxing, and students will sweat. There will be no opportunities to return to the dorms during the day for a change of clothes.
Suggested Items to Bring
Multiple face masks for casual use throughout the day in between classes (additional disposable face masks will be provided for use during dance classes if needed)
Bathrobe, towel, washcloth, and toiletries
A plastic caddy or Ziploc bag for carrying shampoo and soap
Hangers (if desired)
Flip-flops for the hallways and shower facilities
Additional pillows or blankets (recommended) Sweater, sweatshirt or light jacket Any necessary medication (Participants are responsible for their own medication.)
Do NOT Forget to Bring
Photo ID
Lunch money for 5 days
Drinks and snacks are provided each day free of charge. Some students like to bring extra money for gifts or purchases at the UCLA store and at off-campus excursions. Contact summerdance@arts.ucla.edu if any money issues arise. NOTE: Please leave any expensive/valuable items at home, such as laptops, ipads, computers, cameras, electronics, etc.
Costumes for the Final Performance
At least one cool color shirt: blue, green, or purple
At least one warm color shirt: red, orange, or yellow
White shirt
Black shirt
Black pants/shorts/capris (to be worn throughout the show)
Opening Piece Costume: Any combination of shirts, jackets, vests, etc to be worn with your black bottoms that represents your personality and style
One pair of black and/or white colored shoes (solid black, solid white, with minimal design/logos/colors, or shoes with both black and white)
NOTE: Shirts can be any casual style that is appropriate (long sleeve, short sleeve, or tank top). Please try to avoid shirts with excessive lettering or advertising (no logos). Bring plain solid colored t-shirts, if possible. No bare midriffs or low cut tops.
Make sure that you are able to dance comfortably in ALL of the items you bring
Still have questions? Check out the general Summer Institutes FAQ.