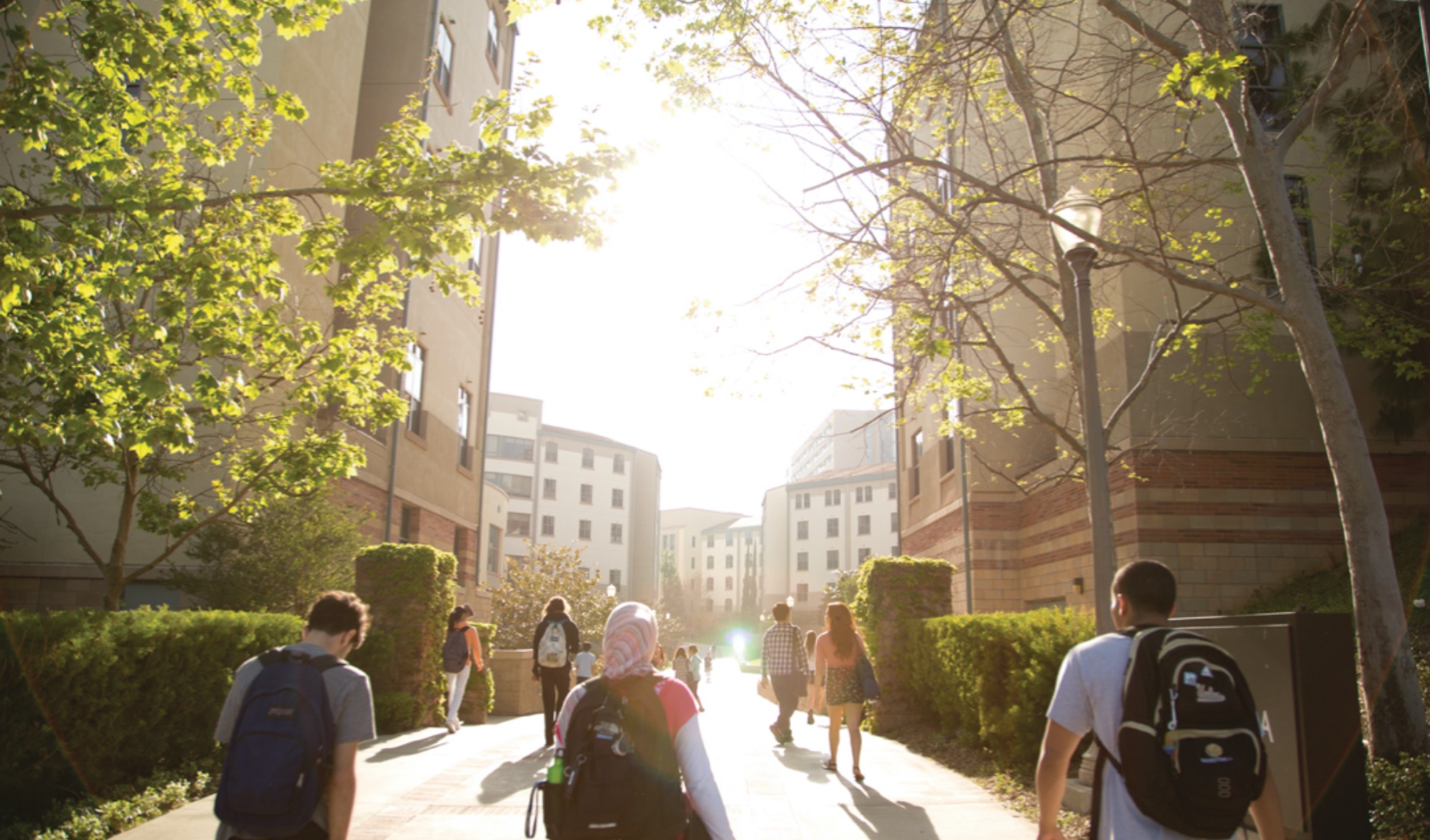 Housing
& Dining Overview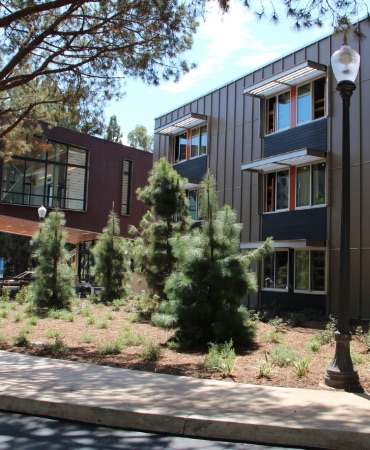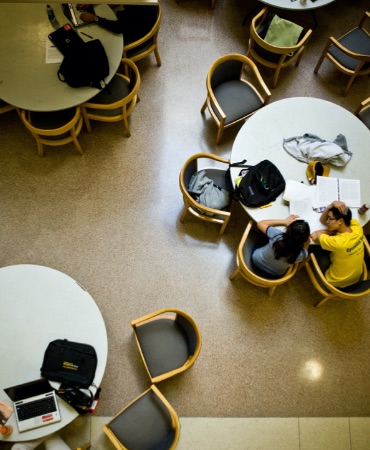 With numerous on-campus dining restaurants and quick eateries, UCLA Dining Services is committed to offering students nutritious, sustainable options. We are considerate to food allergies and dietary needs with gluten-free, vegan, vegetarian, and other options. Additionally, our highly qualified housing staff members are dedicated to providing an excellent residential experience with comfortable, safe, and inclusive living spaces where students can relax, study, and build community together.
The university offers fully furnished residence halls and suites within easy walking distance of classrooms, libraries, and recreational facilities for summer high school students enrolled in Precollege Summer Institutes, SCIP, or Summer Courses.
Many students find living on campus to be a convenient and enjoyable option during Summer Sessions. To learn more about campus living, take the virtual tour of the residential halls and watch our UCLA housing videos.
Due to the rigorous and intense nature of many of our summer programs and course offerings, the residential plan, which includes supervision, a meal plan, and a schedule of activities, is a preferred option for many high school students.
Students will:
Live in university accommodations: Program participants will be housed in a deluxe triple-occupancy room
Spend more time working on projects or studying
Receive full supervision by an exceptional staff of UCLA students and full-time staff members
Have breakfast and dinner each day in the UCLA dining halls, nationally recognized for their excellent cuisine. Lunch, however, may be purchased by the student each day at any of the campus eating establishments on campus
All students that purchase the residential plan will reside in a residence hall with following amenities:
Rooms are furnished, air-conditioned, and wired for computer network connections
24-hour front desk service and a secure facility entrance
Access to world class recreation facilities
Laundry facilities and a lounge located in each building
You will be assigned roommates based on age and gender and will be notified of the roommate assignment during check-in. In order to better foster a learning community that exposes students to a broader network of peers, we do not accommodate any specific roommate assignment request.
UCLA Precollege Summer Institutes, Summer College Immersion Program, and Academic Courses are NOT youth summer camps. Rather, UCLA Precollege Summer programming is intended for highly motivated, mature high school students who are ready for college-level experiences and capable of making their own decisions, as well as accepting the consequences for those decisions. Participants are expected to manage themselves with a high level of independence and self-sufficiency comparable to matriculated UCLA students. As such, only limited supervision will be provided. While optional evening and weekend activities will be available and safety measures will be enforced, the whereabouts of each participant outside of the program's required activities and nightly curfew will not be monitored.
Outside of the program schedule, participants may plan their time and travel on- or off-campus independently or choose to participate in evening or weekend programming activities offered by the residential supervision team so long as they abide by the terms of the Participant Agreement.
Residential Supervision:
A skilled team of UCLA undergraduate students and fulltime staff will be assigned to residential participants and will reside locally in the residence halls. All staff have undergone an extensive background check and training. Their duties include:
Enforcing evening curfews and performing morning roll calls.
Coordinating and facilitating optional evening and weekend activities, which may include excursions to local attractions.
Responding to incidents and emergencies.
Curfew:
In accordance with the Program Participant Agreement, participants must abide by the evening curfew of 11:00 PM, which is to ensure sufficient rest for successful participation in the program's activities, and must sleep in the assigned room each evening. Curfew violations without prior approval may result in disciplinary actions.
A parent/guardian may use an online form to request an exception to the evening curfew. Approval will not be granted if forms are incomplete or submitted by someone other than the student's parent/guardian. After receiving the request, the residential staff will contact the parent/guardian for verification purposes.