Political Science Summer Institute
Learn how you can make an impact on our nation's future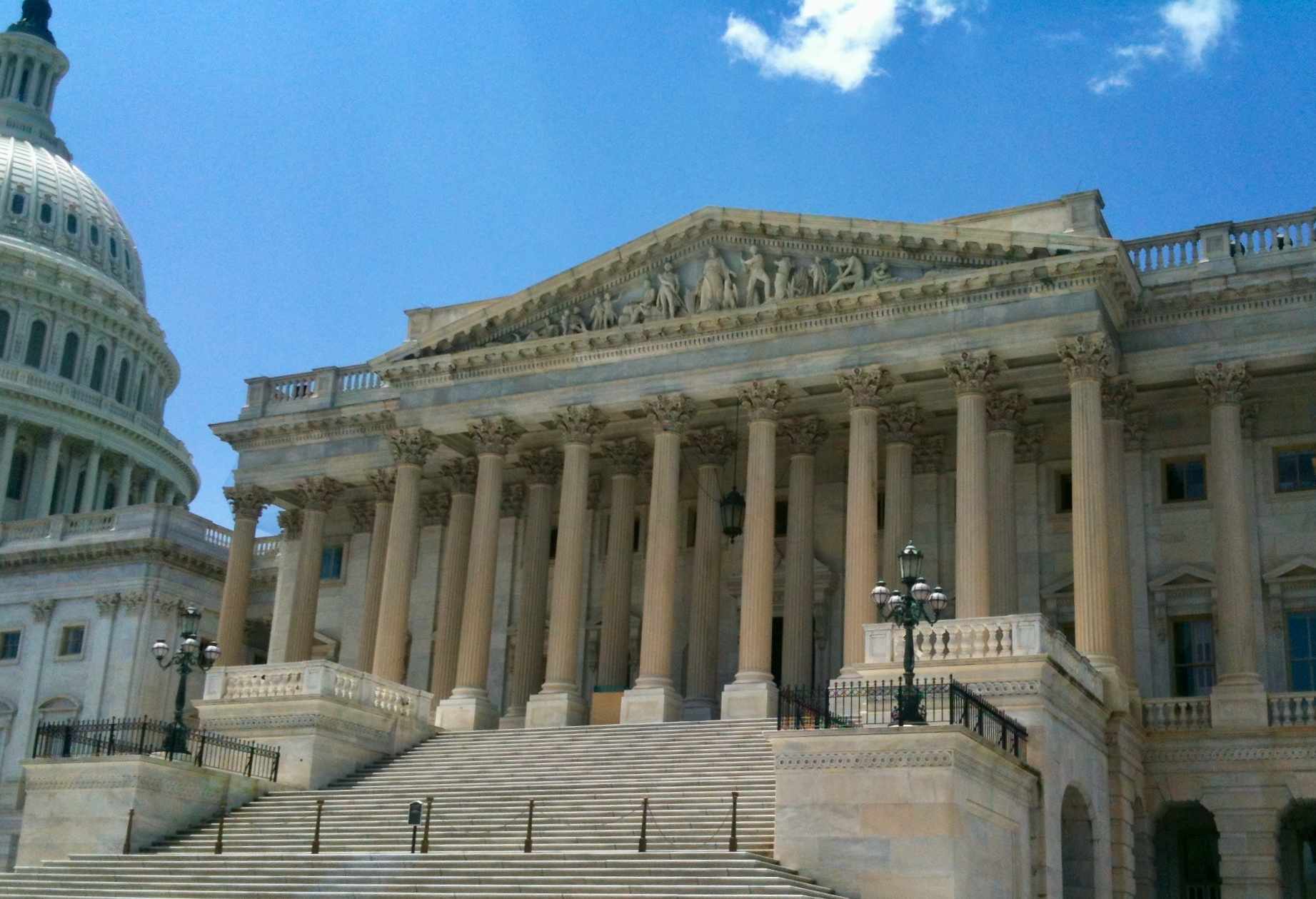 Gain a deeper understanding of political behavior, movements, and decision-making at the highest levels
The Department of Political Science at UCLA is one of the nation's top 10% undergraduate programs.  The major offers a comprehensive and multidisciplinary education in International Relations, American Politics, Methods, Political Theory, Race Ethnicity & Race Politics, and Comparative Politics.
The Political Science Department is offering a 3 week program with introductory coursework in American Politics as well as career panel component, bringing special guests to speak on the field and various career paths one can take with a Political Science degree. Students will leave the program with a strong understanding of American Politics, five units of either letter grade or pass/no pass college credit to use towards their Bachelor/High School degrees, mentors in the grad and undergraduate levels, and an idea of how far-reaching political thought/influence is in our society.
For questions about the program, please contact gradinfo@polisci.ucla.edu.
Political Science Summer Institute Program Overview
Students will participate in person at UCLA, experiencing all that our campus has to offer during their summer program.
For participants in the Political Science Summer Institute, living in on-campus housing is optional. Students who wish to live in UCLA residence halls alongside other program participants may sign up for housing at the time of registration. The total cost for housing, which includes room, board (two meals per day), student supervision, and evening and weekend activities, is $2,223.
For more information on UCLA housing precollege programs, please see the Housing for Minors page.
Participants of the Political Science Summer Institute will receive UCLA credit for the following course(s):
Political Science 40 – Introduction to American Politics (5 Units)
As the title suggests, this course is an introduction to politics in the United States of America. Politics is the process through which people engage in collective action. Understanding politics requires understanding why people engage in collective action to begin with, how they do so, and what the consequences are. In particular it will be important to understand how they create and sustain evolving institutions that organize this collective action, and how these institutions work. Although American politics may not always seem logical, the political system was created and persists to serve certain needs, and so it has a certain logic. The purpose of this course is to provide students with basic facts about American politics, some explanation of the logic of American politics and an introduction to how social scientists learn about the world. Along the way we will engage with numerous examples from political history and current American politics.
Learning Objectives:
Students will learn about the fundamental institutions and features of American politics, and will be able to situate this knowledge in American political history.
Students will learn how political scientists advance knowledge about politics, with a special emphasis on the methods and models used most prominently to study American politics. This includes basic data analysis and formal logic.
Students will learn to engage critically with claims that people make about politics. They will learn to be particularly suspicious of claims that appeal to them for non-evidentiary reasons.
Students will learn the fundamentals of making clear arguments and evaluating arguments with evidence.
To participate in the Political Science Summer Institute, you must meet the following qualifications:
14 years of age or older as of June 20, 2022
Enrolled in grades 8 – 12 during Spring 2022
Students who do not meet the eligibility requirements will not be considered and are encouraged to explore other opportunities.
Registration for the Political Science Summer Institute can be done conveniently online with the following steps:
Access the Summer Institute Online Registration Form starting February 15 at 8am Pacific Standard Time (PST). Read all terms and conditions, then scroll to the bottom and select "Yes, Continue to Registration."
Provide responses to all required questions on both pages of the registration form and then "Submit".
Once your form is submitted, you will be redirected to the retrieve registration page, where you can select "Pay Now" to proceed with payment of the $350 non-refundable registration fee*. Continue with the payment instructions to reserve your space in the program.
A space in the program is not reserved until a valid payment of the $350 non-refundable registration fee* is made. If you are not prepared to pay after submitting the registration form, you may retrieve your registration at another time to make payment; however, this risks losing a space in the program if it reaches capacity prior to payment being submitted. An email with instructions to retrieve registration with your five-digit registration number will be sent within an hour after submitting your registration.
*The registration fee is required for each program and is not refundable under any circumstances including, but not limited to, drop for non-payment and withdrawal, even if you withdraw from the program before it begins.
If the program is full, you will not be prompted to make payment. If the program offers a waitlist and your application is accepted from the waitlist, you will be notified by email with instructions for how to submit payment. Please note if the payment is not submitted within 24 hours of receiving the email, you will be moved to the end of the waitlist.
If registering after May 1, full payment of the program fee and non-refundable registration fee will be required to reserve your space in the program. Additional fees, such as the document fee and IEI fees, will be assessed after enrollment.
For questions and assistance, please contact us at info@summer.ucla.edu.
UCLA Summer Sessions Summer Scholars Support
Qualified students attending grades 8th – 11th in Spring 2022 in the state of California may be eligible for Summer Scholars Support, a need- and merit-based scholarship offered by the UCLA Summer Sessions Office. A limited number of full and partial scholarships are available to support enrollment in SCIP/eSCIP, one Summer Course, or a Precollege Summer Institute.
Summer 2022 deadline to apply: April 1.
Program Dates: 
June 21, 2022 – July 8, 2022
The schedule and syllabus are subject to change. Enrolled students will be given updated materials closer to the program start date.
The program fee includes the unit fees for the UCLA coursework offered as part of the program and thus varies by UC student status. In addition to the program fee, students are assessed other campus and administrative fees during the summer. This is a summary of fees that commonly apply to the selected student type.
Actual tuition and fees are subject to change by the University of California. Visit the fees, payment, and financial aid section for important disclaimer, as well as more details on fees, payment instructions, and information on delinquency, refunds, and financial aid.
**OPTIONAL HOUSING FEE** = $2,223
Students living in on-campus housing will be charged an additional housing fee.
| | |
| --- | --- |
| Program Fee | $1,995 |
| Registration Fee | $350 |
| IEI Fee | $61 |
| Document Fee (for first-time Summer Sessions students) | $50 |
Meet your instructors
The Political Science Summer Institute curriculum is based on materials covered in the department's undergraduate curriculum. Instructors for the Political Science Summer Institute are graduate students and alumni of the department's prestigious PhD program.
Meet your Director
Thomas Sherrer
Summer Institute Director
Thomas Sherrer completed his PhD in political science from UCLA in 2020 with an emphasis on American politics. He is currently a lecturer in the Political Science and Public Affairs departments at UCLA where he teaches undergraduate courses on American politics, public policy and statistics."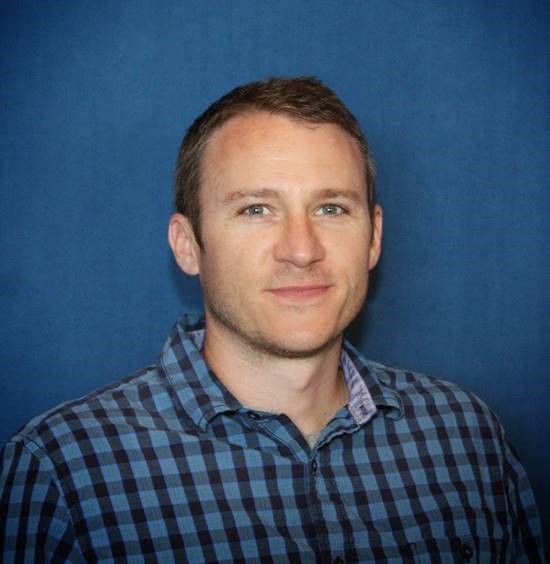 Political Science Summer Institute FAQ
Students do not need to have any prior knowledge of Political Science to succeed in this Summer Institute. Beginning students will be taught everything they need to know through the core course in American Politics.
Students will receive a letter grade upon completion. However, if you would like to change your grade type to Pass/No Pass (P/NP), please contact your instructor. To receive a "Pass" notation, students must earn a letter grade of C or better. See University Credit, Grades and Transcripts for more information about academic credit.
Still have questions? Check out the general Summer Institutes FAQ.