TeenArch Studio Summer Institute
Experience a college architecture design studio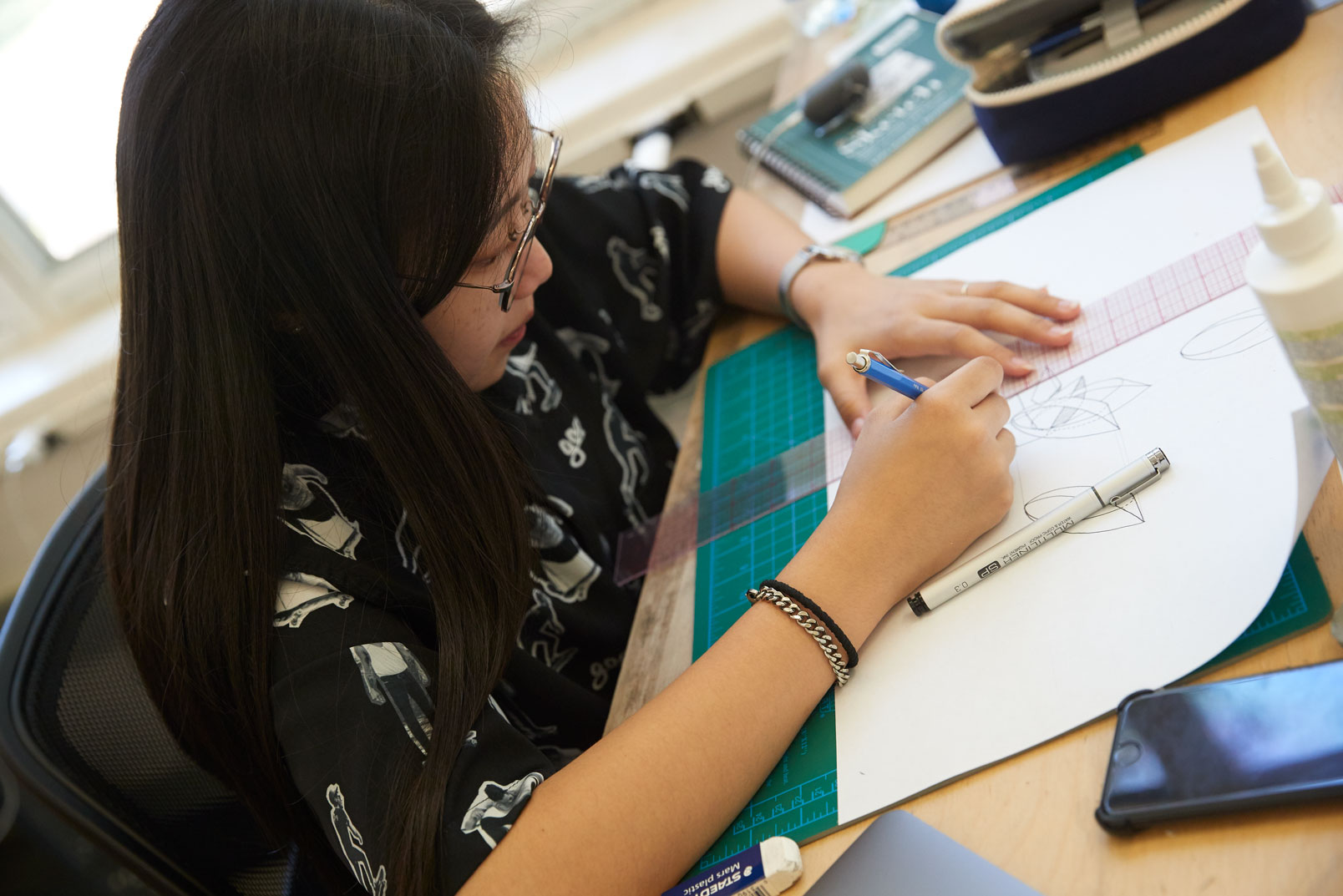 Learn drawing and modeling techniques to design architecture projects
As of 4/12/2023, The UCLA TeenArch Summer Institute Session A (In-Person) is closed to new applicants. Students interested in applying for a 2023 summer institute in architecture are encouraged to apply to the virtual version of the program. 
The TeenArch Studio Summer Institute program is offered by the UCLA Department of Architecture and Urban Design. This program is an intensive three week-long, full-time summer architecture experience for high school students interested in exploring architecture and design thinking.
Structured around the experience of a design studio typically offered within an undergraduate curriculum, the program exposes high school students to the architecture discipline, giving them a sense of the life of a college student. Students will get the chance to experience the architecture profession through the design of a project plus more and receive mentorship from current UCLA Architecture and Urban Design students, alumni, and faculty.
TeenArch Studio Summer Institute Program Overview
Session A:
Open enrollment/In-person
July 9- July 29, 2023
Session B:
Open enrollment/Virtual
July 10 – July 28, 2023
Program Eligibility: 8th-12th grade in Spring 2023 & Ages 14-17
UCLA Coursework: Architecture & Urban Design 1; 3 units
Enrollment Deadline:
Session A – June 15, 2023
Session B – July 1, 2023
The schedule and syllabus are subject to change. Enrolled students will be given updated materials closer to the program start date.
The program fee includes the unit fees for the UCLA coursework offered as part of the program and thus varies by UC student status. In addition to the program fee, students are assessed other campus and administrative fees during the summer. This is a summary of fees that commonly apply to the selected student type.
Actual tuition and fees are subject to change by the University of California. Visit the fees, payment, and financial aid section for important disclaimer, as well as more details on fees, payment instructions, and information on delinquency, refunds, and financial aid.
VIRTUAL PROGRAM FEES:
The program fee listed in the selection are for the In-Person version only. The following are the program fees for the Virtual version.
High School Student = $2,425
Incoming UCLA Student = $2,182
Incoming UC Student = $2,182
All other fees listed will remain the same for the Virtual version.
Document Fee (for first-time Summer Sessions students)
$50.00
Total Estimated Fees:
$4,731.00
* Fees only apply for certain student types
Meet your instructors
Julia Koerner
Director of UCLA Architecture and Urban Design's Summer Programs
Julia Koerner is an award-winning Austrian designer working at the convergence of architecture, product and fashion design. She is internationally recognised for design innovation in 3D-Printing, Julia's work stands out at the top of these disciplines. Her designs have been featured in the National Geographic Magazine, VICE, WIRED and the New York Times among other publications. Museums and Institutions which have exhibited her work include the Metropolitan Museum of Art in New York (MET), the Art Institute of Chicago, the High Museum of Art in Atlanta, the Philadelphia Museum of Art, the Palais des Beaux Arts in Brussels, Museum of Applied Arts MAK Vienna, Ars Electronica, among others. The constantly intriguing aspect of Julia's work is its embodiment of a beautiful organic aesthetic.
Julia is founder of JK Design GmbH, specialising in digital design for 3D-Printing. In 2015, Julia launched an entirely 3D-Printed ready-to-wear collection entitled 'Sporophyte'. Her collaborations involved 3D-Printed fashion pieces developed with Haute Couture Houses for Paris Fashion week and 3D printed costumes for Hollywood entertainment productions such as Marvel's Black Panther in collaboration with Ruth Carter which recently won an Oscar for Best Costume Design. She further collaborated with Swarovski on a showpiece which displays Swarovski's continued strive for innovation and the early developments of 3D-printing technology with glass.
Born in Salzburg, Austria, Julia received master degrees in Architecture from the University of Applied Arts in Vienna and the Architectural Association in London. She is currently based between Los Angeles and Salzburg and has previously practiced in London and New York. Julia is the Director of UCLA Architecture and Urban Design's Summer Programs Jumpstart and TeenArch Studio and has been a faculty member since 2012. She previously held academic appointments at the University of Applied Arts in Vienna, Lund University in Sweden and the Architectural Association Visiting Schools in France and Jordan.
Julia will lead a team of UCLA Architecture and Urban Design students and alumni to deliver the TeenArch Studio Summer Institute program.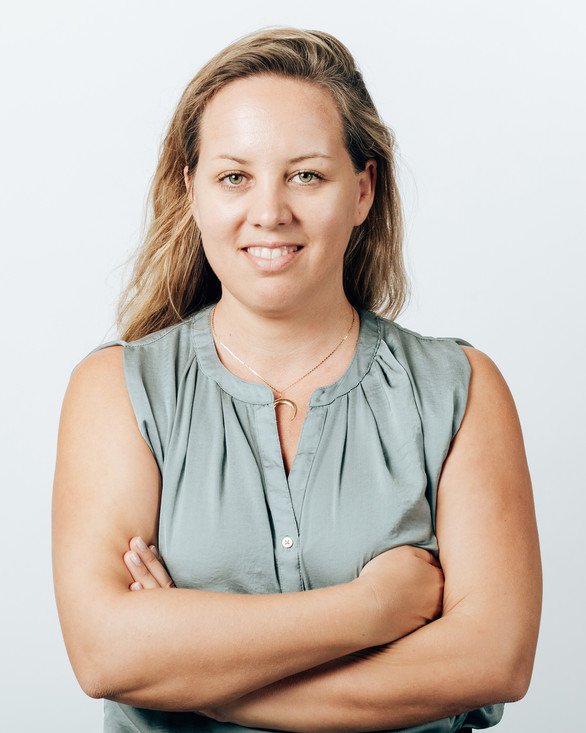 TeenArch Studio Summer Institute FAQ
No background is needed – beginners are welcome to apply.
Only students participating virtually will be expected to provide their own technical equipment to participate in the course. A complete list of the required hardware and software can be found here.
No, materials will be provided by the department for students participating in the program either in person or virtually. However, a complete list of the recommended drawing materials for students participating virtually can be found here.
All course meeting times are in Pacific Daylight Time (PDT). If completing the program virtually in a different time zone, please make sure to account for the time difference. The program schedule is subject to change.
Still have questions? Check out the general Summer Institutes FAQ.