TeenArch Studio Summer Institute
Experience a college architecture design studio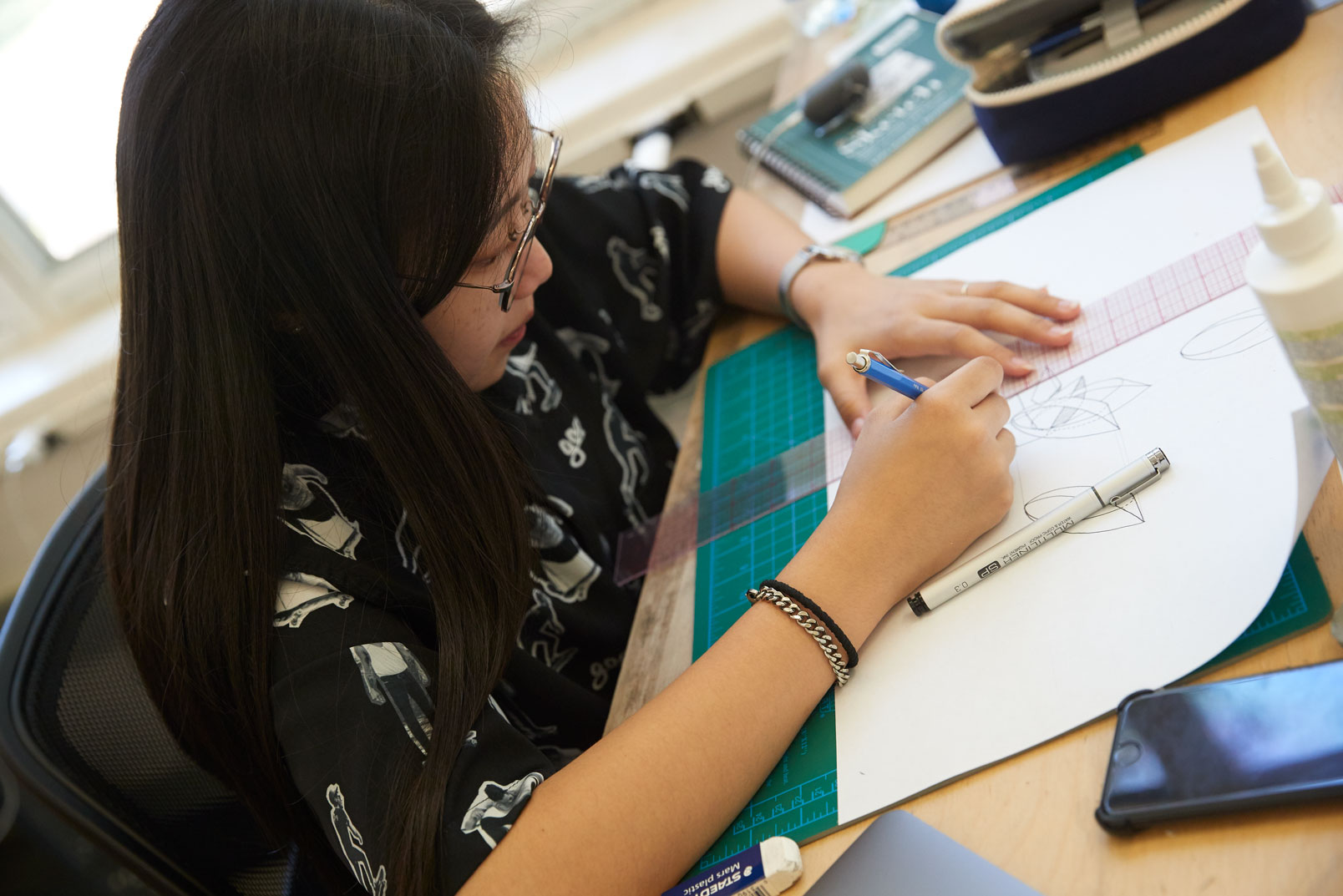 Learn drawing and modeling techniques to design architecture projects
The TeenArch Studio Summer Institute program is offered by the UCLA Department of Architecture and Urban Design. This program is an intensive three week-long, full-time summer architecture experience for high school students interested in exploring architecture and design thinking.
Structured around the experience of a design studio typically offered within an undergraduate curriculum, the program exposes high school students to the architecture discipline, giving them a sense of the life of a college student. Students will get the chance to experience the architecture profession through the design of a project plus more and receive mentorship from current UCLA Architecture and Urban Design students, alumni, and faculty.
TeenArch Studio Summer Institute Program Overview
Students may enroll in one of the two versions of the TeenArch Studio Summer Institute:
In Person: Students will participate in person at UCLA, experiencing all that our campus has to offer during their summer program.
Virtual: Students will participate online in an entirely virtual format, with the flexibility to attend from anywhere with internet access.
NOTE: All course meeting times are in Pacific Daylight Time (PDT). If completing the program virtually in a different time zone, please make sure to account for the time difference. The program schedule is subject to change. 
For participants in the TeenArch Studio Summer Institute, living in on-campus housing is optional. Students who wish to live in UCLA residence halls alongside other program participants may sign up for housing at the time of registration. The total cost for housing, which includes room, board (two meals per day), student supervision, and evening and weekend activities, is an additional $2,340.
For more information on UCLA housing precollege programs, please see the Housing for Minors page.
The TeenArch Studio Summer Institute awards credit for the following UCLA coursework:
Architecture & Urban Design 1: Introduction to Architectural Design (3 units)
This program covers an exploratory design studio in which students will work alongside their studio instructors through several design exercises and projects.
TeenArch Studio activities include:
Creating space by designing architecture projects
Learning drawing and modeling techniques
Participating in group and one-on-one instruction led by architects and designers
Taking part in group reviews and critiques while presenting projects to guest designers, critics, and instructors
Studio Topic: Fold to Form
From point to line to plane to volume – architecture takes shape – and it begins with a single sheet of paper. It has been said that there is nothing more terrifying for a designer than a blank piece of paper because it is the embodiment of limitless possibilities. A single point could become a line in infinitely many directions, branching then again in infinitely more directions. But every design has a through line – a way to describe from beginning to end the process taken to arrive at the final product.
Students will begin by studying the ancient Japanese art form of origami. They will understand how form and volume take shape through a series of deliberate operations. Through diagrammatic drawing and modeling they will learn how to generate codified systems in order to abstract inspiration and figuration from a seemingly abstract form to create order in the form of a simple enclosure. Students will then develop a pavilion dedicated to the courtyard plaza in front of Perloff Hall, UCLA Architecture and Urban Design's home on the UCLA campus. They will use their origami models and architectural drawings to inform their design, taking into consideration feedback they have received over the course of the studio.
For questions about the program curriculum, please contact summer@aud.ucla.edu.
Local and visiting architects, designers, and talented professionals in related fields are invited to present their work. These lecture series give students the opportunity to learn more about each guest through their own perspective.
The last day of the program is dedicated to reviewing the students' work in the group demonstration format. Faculty members from different Los Angeles architecture schools are invited to contribute to the discussion of each individual student's work, promoting an engaging conversation that enhances architectural production at large.
To participate in the TeenArch Studio Summer Institute, students must meet the following qualifications:
14 years of age or older as of June 20, 2022
Enrolled in grades 9 – 12 during Spring 2022
Students who do not meet the eligibility requirements will not be considered and are encouraged to explore other summer opportunities.
NOTE: Before enrolling in the program, students should be aware of the time commitment and course workload inherent in a program of this nature.
Registration for the TeenArch Studio Summer Institute can be done conveniently online with the following steps:
Access the Summer Institute Online Registration Form starting February 15 at 8am Pacific Standard Time (PST). Read all terms and conditions, then scroll to the bottom and select "Yes, Continue to Registration."
Provide responses to all required questions on both pages of the registration form and then "Submit".
Once your form is submitted, you will be redirected to the retrieve registration page, where you can select "Pay Now" to proceed with payment of the $350 non-refundable registration fee*. Continue with the payment instructions to reserve your space in the program.
A space in the program is not reserved until a valid payment of the $350 non-refundable registration fee* is made. If you are not prepared to pay after submitting the registration form, you may retrieve your registration at another time to make payment; however, this risks losing a space in the program if it reaches capacity prior to payment being submitted. An email with instructions to retrieve registration with your five-digit registration number will be sent within an hour after submitting your registration.
*The registration fee is required for each program and is not refundable under any circumstances including, but not limited to, drop for non-payment and withdrawal, even if you withdraw from the program before it begins.
If the program is full, you will not be prompted to make payment. If the program offers a waitlist and your application is accepted from the waitlist, you will be notified by email with instructions for how to submit payment. Please note if the payment is not submitted within 24 hours of receiving the email, you will be moved to the end of the waitlist.
If registering after May 1, full payment of the program fee and non-refundable registration fee will be required to reserve your space in the program. Additional fees, such as the document fee and IEI fees, will be assessed after enrollment.
For questions and assistance, please contact us at info@summer.ucla.edu.
UCLA Summer Sessions Summer Scholars Support
Qualified students attending grades 8th – 11th in Spring 2022 in the state of California may be eligible for Summer Scholars Support, a need- and merit-based scholarship offered by the UCLA Summer Sessions Office. A limited number of full and partial scholarships are available to support enrollment in SCIP/eSCIP, one Summer Course, or a Precollege Summer Institute.
Summer 2022 deadline to apply: April 1.
Program Dates:
July 11, 2022 – July 29, 2022
The schedule and syllabus are subject to change. Enrolled students will be given updated materials closer to the program start date.
The program fee includes the unit fees for the UCLA coursework offered as part of the program and thus varies by UC student status. In addition to the program fee, students are assessed other campus and administrative fees during the summer. This is a summary of fees that commonly apply to the selected student type.
Actual tuition and fees are subject to change by the University of California. Visit the fees, payment, and financial aid section for important disclaimer, as well as more details on fees, payment instructions, and information on delinquency, refunds, and financial aid.
**OPTIONAL HOUSING FEE** = $2,340
Students living in on-campus housing will be charged an additional housing fee.
VIRTUAL PROGRAM FEES:
The program fee listed in the selection are for the In-Person version only. The following are the program fees for the Virtual version.
High School Student = $2,400
Incoming UCLA Student = $2,157
Incoming UC Student = $2,157
All other fees listed will remain the same for the Virtual version.
| | |
| --- | --- |
| Program Fee | $2,500 |
| Registration Fee | $350 |
| IEI Fee | $61 |
| Document Fee (for first-time Summer Sessions students) | $50 |
Meet your instructors
Julia Koerner
Director of UCLA Architecture and Urban Design's Summer Programs
Julia Koerner is an award-winning Austrian designer working at the convergence of architecture, product and fashion design. She is internationally recognised for design innovation in 3D-Printing, Julia's work stands out at the top of these disciplines. Her designs have been featured in the National Geographic Magazine, VICE, WIRED and the New York Times among other publications. Museums and Institutions which have exhibited her work include the Metropolitan Museum of Art in New York (MET), the Art Institute of Chicago, the High Museum of Art in Atlanta, the Philadelphia Museum of Art, the Palais des Beaux Arts in Brussels, Museum of Applied Arts MAK Vienna, Ars Electronica, among others. The constantly intriguing aspect of Julia's work is its embodiment of a beautiful organic aesthetic.
Julia is founder of JK Design GmbH, specialising in digital design for 3D-Printing. In 2015, Julia launched an entirely 3D-Printed ready-to-wear collection entitled 'Sporophyte'. Her collaborations involved 3D-Printed fashion pieces developed with Haute Couture Houses for Paris Fashion week and 3D printed costumes for Hollywood entertainment productions such as Marvel's Black Panther in collaboration with Ruth Carter which recently won an Oscar for Best Costume Design. She further collaborated with Swarovski on a showpiece which displays Swarovski's continued strive for innovation and the early developments of 3D-printing technology with glass.
Born in Salzburg, Austria, Julia received master degrees in Architecture from the University of Applied Arts in Vienna and the Architectural Association in London. She is currently based between Los Angeles and Salzburg and has previously practiced in London and New York. Julia is the Director of UCLA Architecture and Urban Design's Summer Programs Jumpstart and TeenArch Studio and has been a faculty member since 2012. She previously held academic appointments at the University of Applied Arts in Vienna, Lund University in Sweden and the Architectural Association Visiting Schools in France and Jordan.
Julia will lead a team of UCLA Architecture and Urban Design students and alumni to deliver the TeenArch Studio Summer Institute program.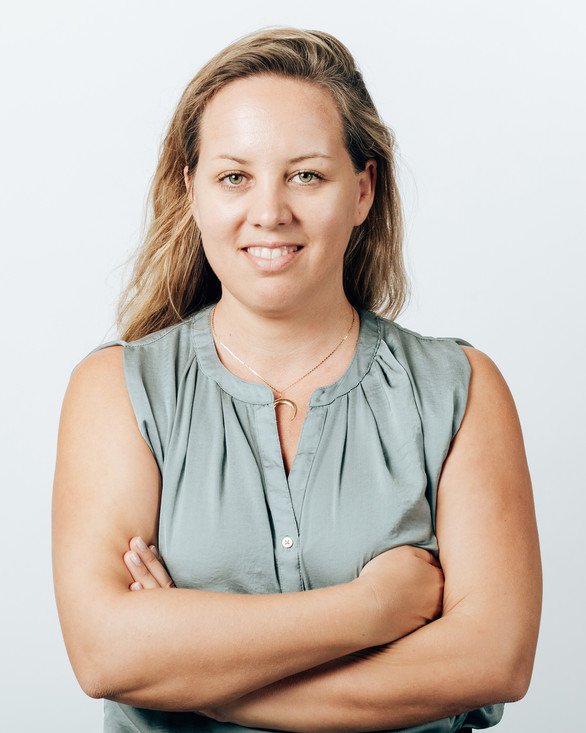 TeenArch Studio Summer Institute FAQ
Still have questions? Check out the general Summer Institutes FAQ.