Student Services
Campus Services and Resources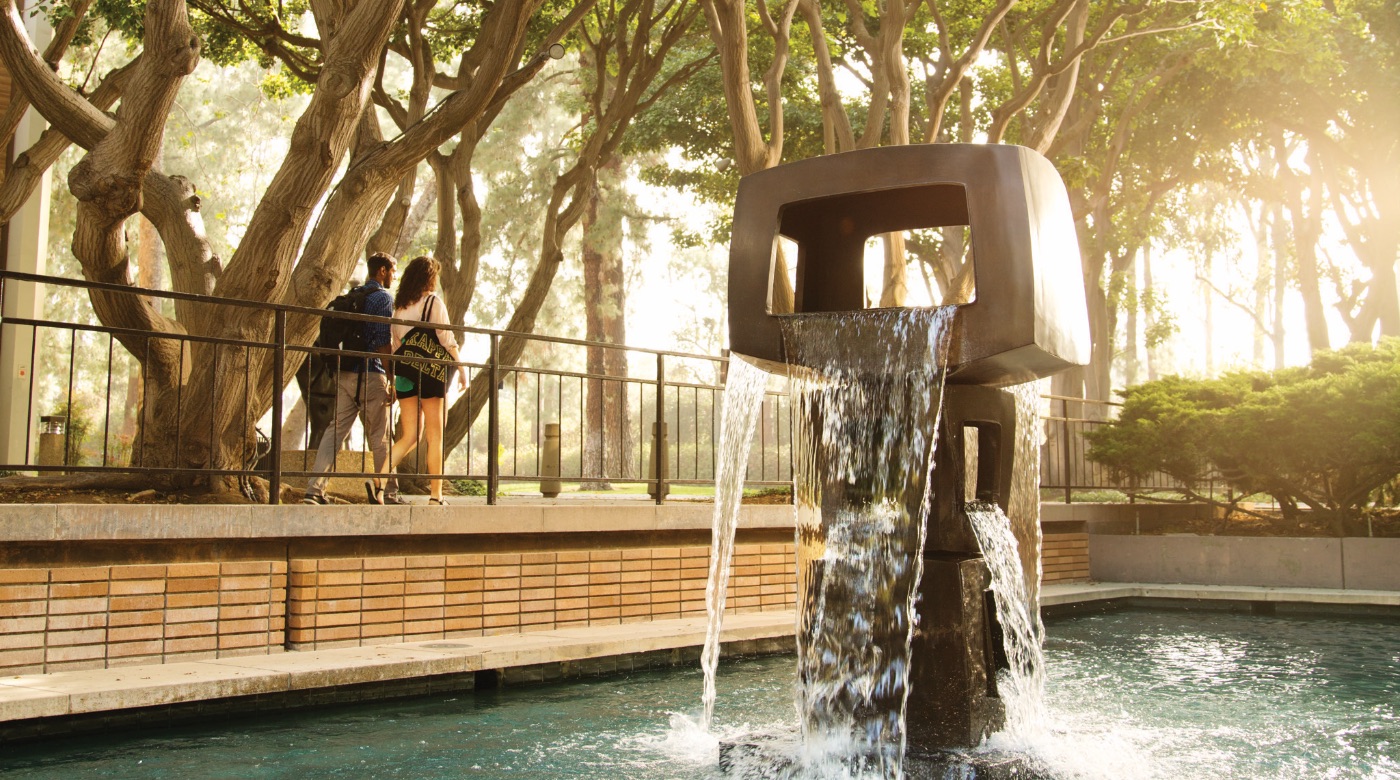 Here you'll find links, resources and portals you may need during Summer Sessions.
Housing
& Dining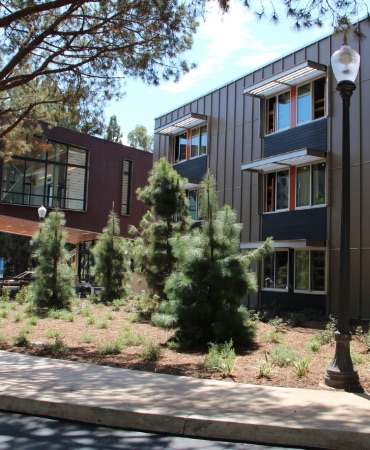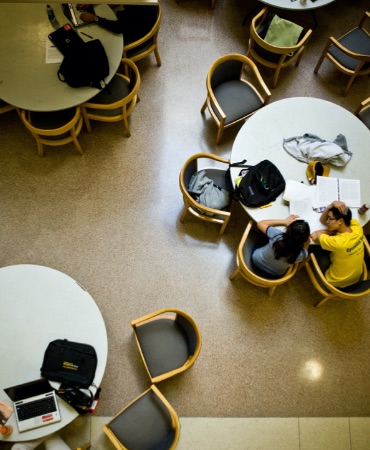 With numerous on-campus dining restaurants and quick eateries, UCLA Dining Services is committed to offering students nutritious, sustainable options. We are considerate to food allergies and dietary needs with gluten-free, vegan, vegetarian, and other options. Additionally, our highly qualified housing staff members are dedicated to providing an excellent residential experience with comfortable, safe, and inclusive living spaces where students can relax, study, and build community together.
The university offers fully furnished residence halls and suites within easy walking distance of classrooms, libraries, and recreational facilities for summer students who are 15 years of age or older by June 20, 2022.
Many students find living on campus to be a convenient and enjoyable option during Summer Sessions. Housing is available for periods of 3, 6, 8, 9, 10, and 12 weeks.
To learn more about campus living, take the virtual tour of the residential halls and watch our UCLA housing videos.
For students who prefer the independence of living off-campus, UCLA also offers furnished University Apartments near campus. To be eligible for University Apartments, students must be 18 years of age or older by June 20, 2022.
For more information on summer housing opportunities, please visit UCLA Housing Services.
UCLA Summer Hostels offers summer students the comfort of a UCLA residential suite with the added flexibility to customize the dates of your stay at UCLA. For more information, visit the UCLA Summer Hostels website.
Visiting
UCLA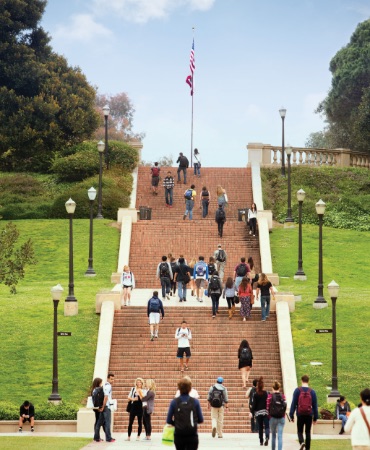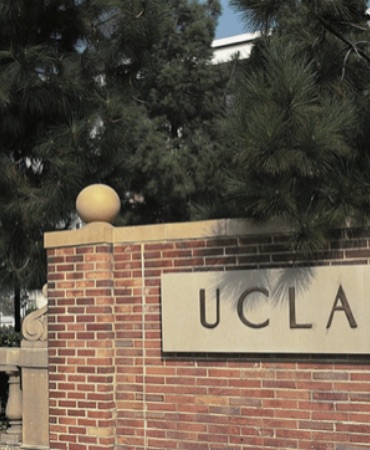 UCLA's campus is full of optimism, inspiration, and opportunity for students from a variety of backgrounds during the summer. With over 1,000 clubs and organizations, numerous libraries and research labs, and classrooms with inspirational discoveries and learning, you are sure to have a remarkable experience as a Summer Bruin.
Explore UCLA's historic campus, a university with a tradition of academic excellence, a vibrant and diverse student body, and a vast array of resources and opportunities. You can easily reserve a tour online!
UCLA's big and beautiful campus has many buildings to explore and navigate through. This Interactive Map is a useful tool to help you familiarize yourself with campus. If you prefer to learn on the go, carry a copy with you by printing this handy PDF Version.
UCLA's main campus is bounded by Sunset Boulevard on the north and Le Conte Avenue on the south; the east border is Hilgard Avenue and the west border is Gayley Avenue. You can locate UCLA by Zip code (90095) or by street address (405 Hilgard Avenue). For recorded directions, please call 310-825-4321.
Summer Sessions parking permits will be available beginning May 1 on a first-come, first-served basis. Students have the option to purchase a summer term permit or a daily permit. Generally, summer-term permits are more cost-efficient for long-term courses or programs, while a daily permit may be better suited for students in short-term courses or programs.
Please review the Transportation and Parking Services web page for more information on all permit types, including cost. Note: Motorcycles, mopeds, and motor scooters do not require parking permits, but may only park in designated areas.
If arriving to UCLA by plane, you will need to arrange your own transportation to campus. LAX is the closest airport to UCLA, approximately 13 miles away. For a list of ground transportation options to/from LAX and campus, visit the LAX Ground Transportation webpage. Other nearby airports include Bob Hope Airport in Burbank (21 miles away) and Long Beach/Daugherty Field Airport (32 miles away).
UCLA Facilities
& Resources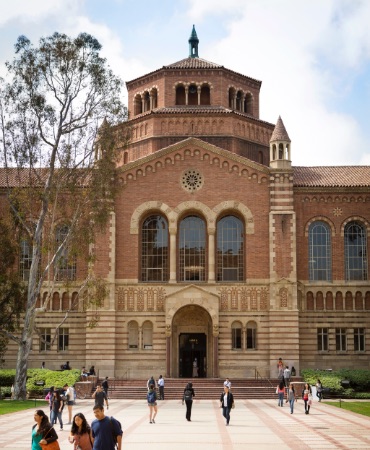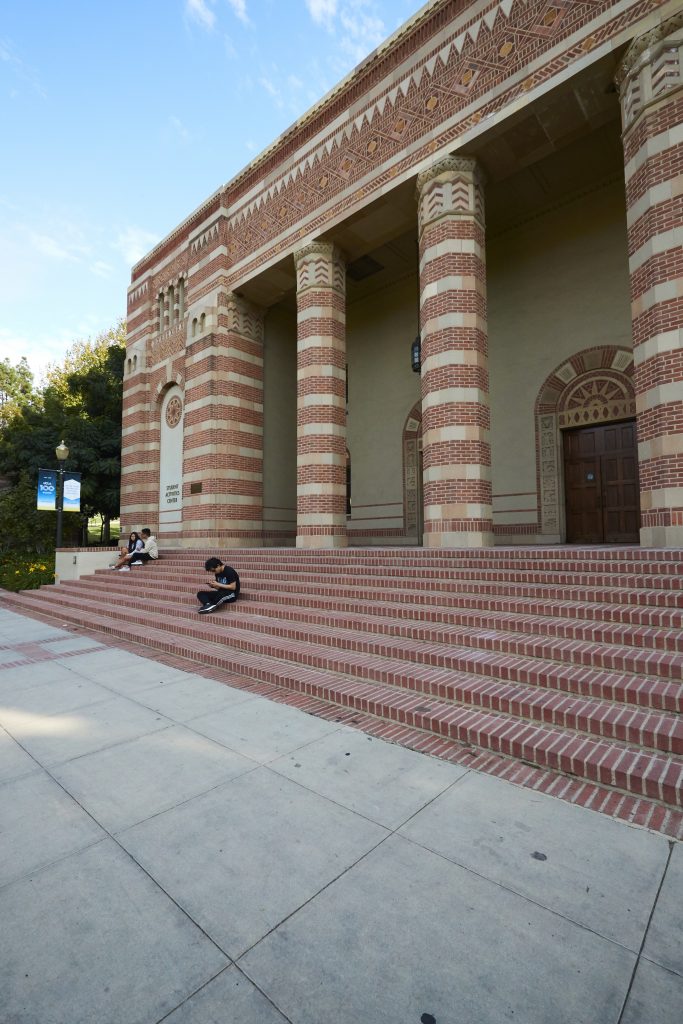 UCLA has allocated several resources for your academic success while you are studying with us over the summer. Plan your research and study sessions in our specialized libraries and computer labs. The Undergraduate Writing Center and Career Center offers individualized support for summer students hoping to improve their written and professional skills. No matter your academic goals, our experienced staff members are here to help!
UCLA Recreation
& Creativity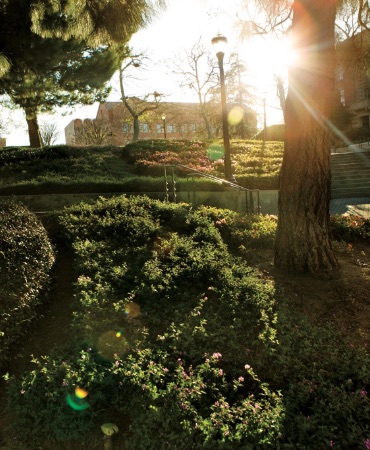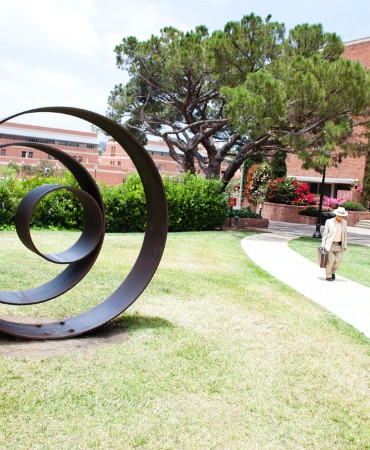 UCLA is not only known for its top-ranked academics, but also its state-of-the-art campus resources including a variety of sports and recreation areas. Stay active with our numerous gyms and fitness classes! Spark your curiosity and creativity by visiting our art museums, galleries, and gardens surrounding the beautiful UCLA campus. With hundreds of painted, sculpted, and naturally created works, you are sure to be inspired.
BruinCard
Your Passport to
Life at UCLA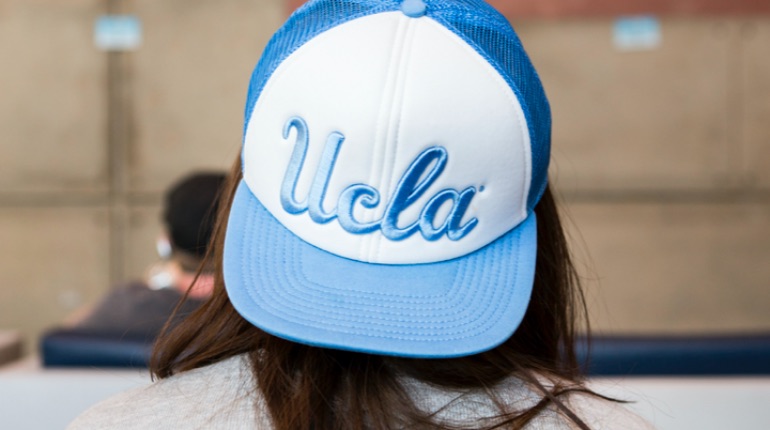 The BruinCard is your passport to life at UCLA. It is the primary student identification used at the library, gym, dining halls, campus events, and many more. Starting June 1, you can pick up your BruinCard at the BruinCard Center in 123 Kerckhoff Hall. The BruinCard Center is open weekdays from 9:00 AM to 4:00 PM. Note: If this is your first time applying for a BruinCard, you may submit a photo of your choice online. If you lose or need a replacement BruinCard, you must request for it in person and pay a replacement fee.