Visiting College Students
A prestigious university plus a world-class city equals one memorable and productive summer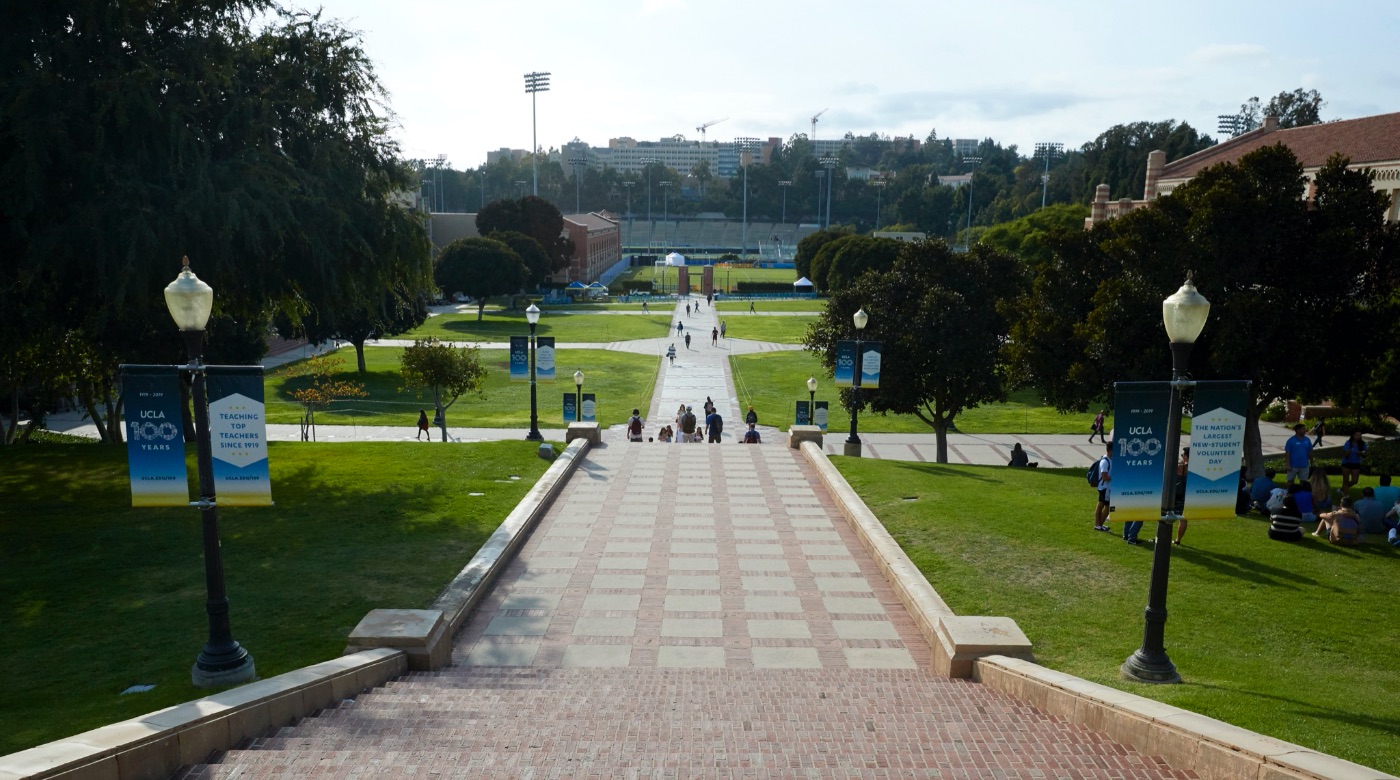 Experience the nation's top-ranked public university and the City of Angels.
Visiting students have four ways to experience summer at UCLA.
Advance Your Academics and Professional Development

Pursue your academic goals or get a jumpstart on your career, all the while earning prestigious UCLA credit across over 100 subject areas in physical sciences, life sciences, engineering, social sciences, film and theater, arts, and more.

Be Part of the UCLA Bruin Community

Join over 10,000 UCLA students and thousands of other students who are as driven and adventurous as you are. UCLA has a long history of providing opportunities for students from around the globe and fosters an environment of inclusivity and acceptance. Meet our diverse students from all walks of life in our Bruin Community where we celebrate differences.

Immerse Yourself in UCLA Campus Life

Whether you live on-campus or off-campus, you will have access to resources and activities that suit your interest. Study in one of UCLA's historic libraries, grab a bite at eateries and dining halls serving UCLA's #1 ranked campus cuisine, or unwind with a workout at our sparkling sports and recreation facilities.

Live the LA Lifestyle and Explore Our Global City

Surf in the ocean, hike in the mountains, stargaze in Hollywood, discover cultures and flavors, and more. Los Angeles is a global hub of culture, technology, and entertainment surrounded by natural beauty, and it's yours to explore. Every day in LA will be a new adventure of your choosing.