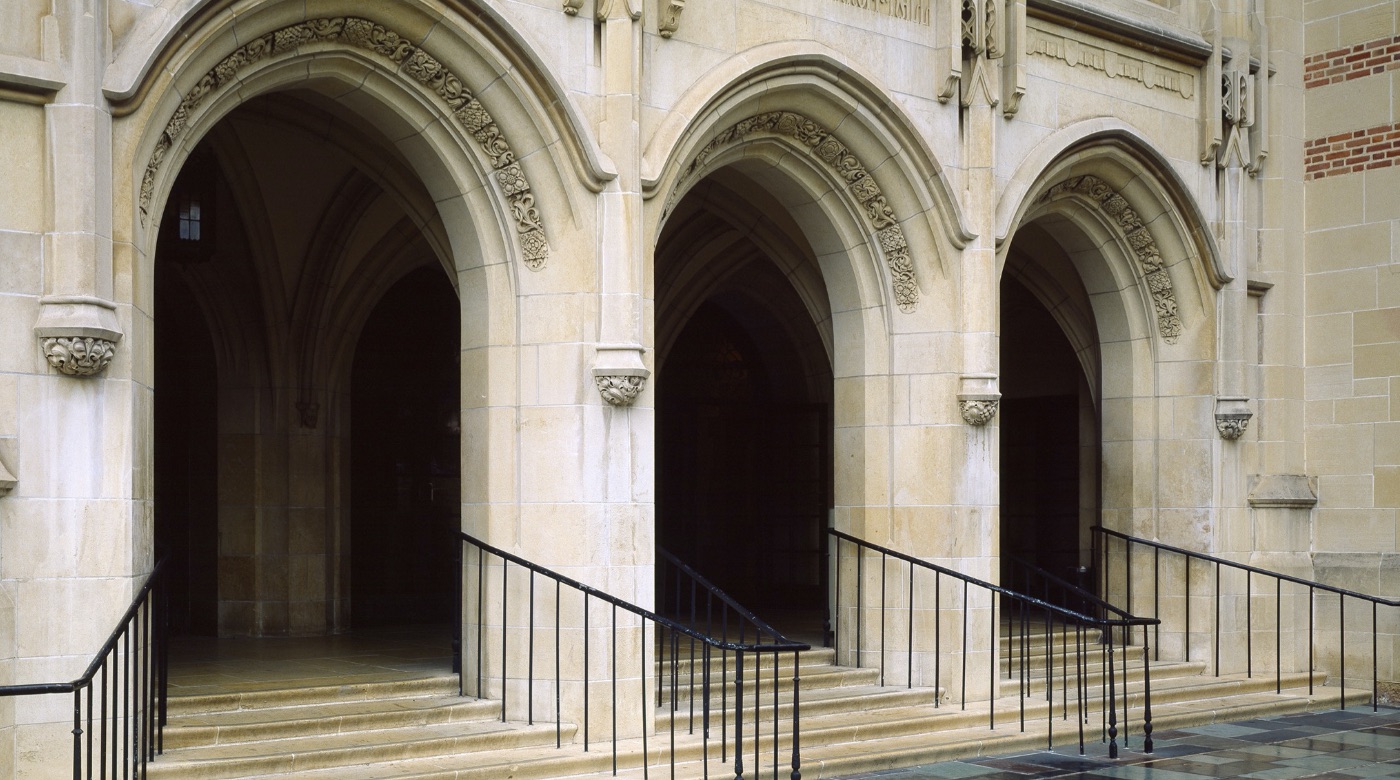 Planning
Home
Updates and Announcements
From Summer 2022 onward, Summer courses and Institutes each will use a single fixed fund, while Travel Study and Global Internship programs will remain on two funds alternating between even and odd years.


| | | | |
| --- | --- | --- | --- |
| Course/Program | Fund Type | Summer 2023 Fund Number | Summer 2024 Fund Number |
| Summer Courses | One fund, fixed (20290) | 20290 | 20290 |
| Summer Institutes | One fund, fixed (20288) | 20288 | 20288 |
| Global Internship Program | Two funds alternating between even and odd year | 20295 | 20296 |
| Travel Study Program | Two funds alternating between even and odd year | 20299 | 20299 |
Payroll
Planning
Archive
Revenue Sharing
Dates & Calendar
Summer Sessions Dates & Pay Dates
Session/Employment Date
Pay Date
Session
Length (week)
Begin Date
End Date
Pay Date
Effective Date
End Date

A

3

6/26/2023
7/14/2023
8/1/2023
7/1/2023
7/14/2023

6

6/26/2023
8/4/2023
8/1/2023
7/1/2023
7/31/2023

8

6/26/2023
8/18/2023
8/1/2023
7/1/2023
7/31/2023

9

6/26/2023
8/25/2023
8/1/2023
7/1/2023
7/31/2023

10

6/26/2023
9/1/2023
8/1/2023
7/1/2023
7/31/2023

12

6/26/2023
9/15/2023
8/1/2023
7/1/2023
7/31/2023

B

3

7/17/2023
8/4/2023
8/1/2023
7/17/2023
7/31/2023

C

3

8/7/2023
8/25/2023
9/1/2023
8/7/2023
8/25/2023

6

8/7/2023
9/15/2023
9/1/2023
8/7/2023
8/31/2023

D

3

8/28/2023
9/15/2023
9/1/2023
8/28/2023
8/31/2023
Notes:
General guideline for entering Additional Pay Effective Date in UCPath:
Session A: use July 1st.
Session B: use the first day of Session B.
Session C: use August 1st except when the first day of Session C is later than August 1st, in which case, use the first day of Session C.
Session D: use the first day of Session D.
General guideline for entering Additional Pay End Date in UCPath:
Sessions A and B: use July 31st except when the last day of the session is earlier than July 31st, in which case, use the last day of the session.
Sessions C and D: use August 31st except when the last day of the session is earlier than August 31st, in which case, use the last day of the session.
Related Links:
Revenue
Sharing
The purpose of revenue sharing is to provide appropriate incentives to the faculty and departments that contribute to the success of Summer Sessions.  It is intended to balance quality academic offerings with fiscal responsibility.
When departments see how they benefit from a healthy Summer Sessions, they may, as a result,
hire the most talented instructors;
offer courses most needed by students;
consider the development of innovative programs or scheduling that might produce substantial additional revenues;
reduce unnecessary expenses (sub 3), staff expense, and requests for special funding;
more critically evaluate the academic and administrative purposes of summer expenditures (e.g. the appropriate number of teaching assistants and readers, or the legitimacy of high supplies or laboratory costs).
The theory behind revenue sharing couldn't be simpler: Summer Sessions collects revenue, subtracts expenses, and distributes any remaining revenue to departments. The process, methodology, and terminology used in revenue sharing are described below.
Course Revenue
Defined as the amount generated by a department's total course fees, unit fee x number of units x enrollment.
The unit fee includes UC and non UC fee levels.
A snapshot of enrollment as of the end of the fourth week of each session is used to calculate the revenue for a course.  Although the campus "census" of summer enrollments for UCOP reporting is done at the end of the third week of each session, we use the end of the fourth week for revenue calculation because students often drop and add after the census, and we want to make sure that we have the most accurate snapshot of enrollments for which revenue has been received.
The expenses that are attributed to a department are composed of direct instructional expenses, and indirect expenses collectively called "overhead".
Instructional Expense
The total cost of salaries, benefits and other compensation for all instructional personnel including faculty, teaching assistants, graders, laboratory assistants, etc.  It also includes the total cost of supplies, equipment, photocopying, and other directly traceable course-related expenses.
Each academic department has its own Summer Sessions expense account number to which these expenses should be attributed.  Instructional expense is the total of all charges hitting the ledger on that department's account.
Return to Aid
About a third of the course fees paid by UC students is returned to the Financial Aid Office and distributed as need-based financial aid.  That amount is deducted from each department's "course revenue."
Fee Differential
The difference between prior year and current per-unit fees paid by UC students is deducted every year and returned to the Chancellor's Office.
Overhead is composed of expenses that cannot accurately, or should not, be attributed directly to a given department.  Overhead includes the general cost of doing business that all departments benefit from, such as marketing and the cost of Summer Sessions' staff.  It also includes particular expenses that a given department may not benefit from directly, but that are an important part of a world-class summer program.  These include payments to assist disabled students; state-mandated waivers for veteran's dependents; additional hours for the libraries; and recreational services for students.  Overhead expense is offset in part by registration fees that are charged on a per-student basis.
Overhead Assessment
Each department is assigned a pro-rated portion of general university overheads.
As with all other institutional overhead charges, everyone contributes to the benefit of the larger whole, even if a charge is not directly related to a program.  In other words, a department or program may have to pay a portion of the charge for a service their students may not even use, in order to support the whole program.  For example, a department would not be exempt from paying a portion of the cost for library or computing facilities, even if the department can demonstrate that their students do not use those services.
The amount that must be pro-rated to departments is lowered by that portion covered by the "registration fee" charged to non-UC students on a per-student basis.  Other fees are charged directly to students and are not part of overhead:  the Instructional Enhancement Fee; course materials fees; and the fees for various bond issues or seismic renovation (e.g. Wooden Center Bond, Ackerman Seismic Renovation, etc.).
A department's share of these overheads is the percentage its student credit hours (SCH) represent of the campus total.  For example, if a department generated 1,800 SCH in a summer when total SCH were 76,000, it would be responsible for 2% (1,800 / 76,000) of assessed overhead charges.
In 2015, the campus overhead assessment was approximately $28 per SCH.  Some overhead expenses are fixed costs unaffected by student headcount or SCH production, while others are tied to utilization and/or the dollar amount of financial transactions.
The following is a list of campus offices, systems and activities that receive payment for services rendered during summer.  Some of the components are those supported by "registration fees" during the academic year, but receive no other funding for summer.  The practice of providing funding from Summer Sessions to keep the campus "alive" in summer has been in effect for many years.
Some of the fees are determined on a "per student" basis determined by the number of students utilizing a particular service.  Other overhead fees are based on fixed negotiated amounts in order to make the service or facility available to any and all summer students who wish to use the service.  Still others are based on the number or dollar amount of transactions processed.
Overhead Components
Academic Advancement Program Tutorials
Administrative Information Systems
Campus Computing Labs
Center for Community Learning
CLICC Lab
College Tutorials
Course and Program Marketing
Credit Card Billing Fees
Cultural and Recreational Affairs
Facilities and Maintenance
Freshman Summer Program
Office for Students with Disabilities
Office of Financial Aid Staffing
OID Audiovisual Services and Instructional Media
Systems Programming and Website Development/Maintenance
Registrars' Office Systems
Student Accounting Staffing and Systems
Student Retention and Readmission Program
Summer Sessions Operating Expenses
Summer Sessions Staffing
University Cashier
University Libraries
Veteran's/Firemen/Police Dependents' Fee Waivers
What overhead expenses were paid by academic departments in 2016?
This table identifies the specific amounts of the total for the overhead expenses attributed to academic departments. The distribution, as you know, is pro-rated based on student credit hour production. Also note the "fee waiver" category. They show as overhead, but they are also attributed to departments as revenue, so the net effect was actually zero.
Summer Sessions Administration
Administration, Information Systems, Marketing Student Services, and Program Planning
$1,378,553
Total Summer Administration
$1,378,553
College of Letters & Science
DUE – College – AAP Tutorials
$51,982
OID – Audiovisual Services
$45,000
OID – Instructional Media
$24,000
CSI Housing Supervision and Programming
$35,871
Total College of Letters & Science
$156,853
Vice Chancellor, Student Affairs
Cultural & Recreational Affairs
$95,600
Disabled Students
$89,634
Financial Aid Office
$361,167
Registrar's Office
$120,000
Total Vice Chancellor, Student Affairs
$666,401
University Library
CLICC
$63,715
University Library Staffing
$173,971
Total University Library
$237,686
Vice Chancellor, Administration
AIS
$109,280
Facilities
$114,435
Bad Debt
$48,623
Student Accounting
$44,023
Total VC Administration
$316,361
Fee Waivers and Reductions
Cal-Vet Dependents
$423,228
Incentive and outreach waivers
$237,939
Total Fee Waivers and Reductions
$661,167
UCOP
UCOP Tax
$135,862
Total UCOP
$135,862
TOTAL OVERHEAD ATTRIBUTED TO DEPTARTMENTS
$3,552,883
Travel Study and Institutes (Surplus/Deficit)
All International Education Office (IEO) summer Travel Study programs and Summer Sessions "summer institutes" are grouped together as if they formed separate entities.   They, in effect, are operated in a parallel financial environment because they are more centrally coordinated and expenses (e.g. transportation, facilities rental, food, lodging, etc.) are handled by either IEO or Summer Sessions.
Once the overall financial performance of each program is determined, the resulting surplus (or, in rare instances, deficit) is added to the net balance of the sponsoring academic department's revenue sharing spreadsheet.
The final "profit" for a Travel Study program or Summer Institute is determined after all expenses have been paid and after return to aid and campus overheads have been assessed.
Deficit Distribution
Since the deficits of "unprofitable" departments become part of Summer Sessions' overheads, they must be redistributed as part of the overheads borne by "profitable" departments.
When revenue sharing was first implemented in the late 1990's, it was not uncommon for several departments to be in deficit at the end of each summer.
As departments came to depend more and more on summer revenue, chairs and staff became more sensitized to their revenue/expense picture and, as a result, deficits have been dramatically reduced in number and in dollar amount.
Last Year's Deficit
Although departments in deficit are covered in the year of their deficit, the amount of that deficit is carried forward from year to year until it is fully recovered.
Departments that run a deficit in one year but generate a surplus in the next year will, in effect, repay their loan to the other departments.  In other words, a department's surplus will be subtracted from its accumulated surplus before distribution of any revenue takes place.
The resulting figure is the amount available to be transferred to the department's revenue sharing account on fund 69460.
Scheduling & Enrollment Planning
Academic Student Employee (ASE) Opportunities
Academic Student Employees
Summer Sessions Appointment Opportunities and Union Contract
Article 25 of the system wide agreement covering Academic Student Employees covers employment of all ASEs (tutors, readers, special readers, and teaching assistants) in Summer Sessions.
Minimum Qualifications for holding an academic apprentice appointment in summer are the same as during the academic year. The UCLA Graduate Division Web site contains general descriptions of job duties and departmental contacts.
All hiring processes and appointments are initiated by the academic departments. Please refer to the UCLA Graduate Division for departmental contact information regarding summer ASE positions.
The Office of Summer Sessions
The Office of Summer Sessions works with academic departments and academic support units to estimate the approximate number of ASE positions that might be available for summer employment. The number of opportunities for summer ASE positions is affected by student enrollment estimates and the specific curricula of hiring departments. Click here for an estimate of the number of positions available.
Summer Tutor Positions
The UCLA College of Letters and Science Web site provides information on summer tutoring opportunities.
Employment Non-Discrimination Statement
Within the limits imposed by law or University regulations, the University shall not discriminate against or harass any ASE on the basis of race, color, religion, marital status, national origin, ancestry, sex, sexual orientation, physical or mental disability, medical condition, HIV status, status as a covered veteran, age, citizenship, political affiliation and Union activity. For the purposes of this statement, medical condition means any health impairment related to or associated with a diagnosis of cancer, or health impairments related to genetic characteristics.