Voiceover Camera Acting Summer Institute
Tell a story
with your voice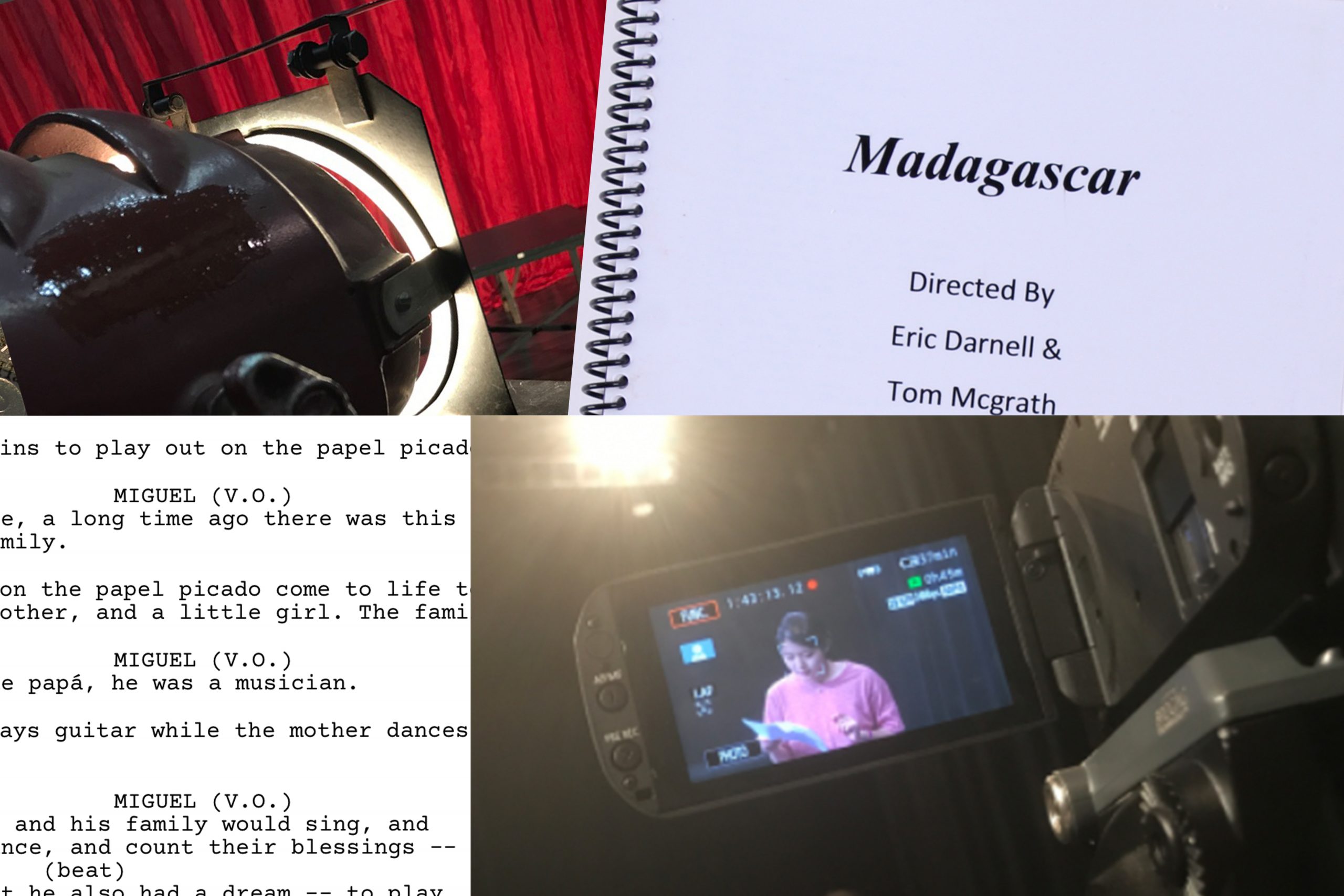 Learn the technical components of voiceover acting and gain hands-on experience
The Voice-over Camera Acting Institute is a two-week, UC credit-bearing intensive program for students interested in the performing arts. This program provides opportunities to work with our distinguished faculty in classes such as voice-over, Shakespeare, on camera acting and voice training classes. Students will learn the technical components of acting for the microphone and the camera, while gaining hands-on experience in working on content for a voice-over demo reel and self-tape audition. The combination of these courses will allow students to use their voice and training to tell a story in the voiceover environment and on camera. Beyond the classroom, students will attend guest workshops, and learn the art of collaboration.
The program is designed for artists and students who seek additional discipline and training required for participation in a university acting program or a career in the entertainment industry. Participation in this institute is open to high school (16 years and older), college and professional artists.
Voiceover Camera Acting Summer Institute Program Overview
Students will participate in person at UCLA, experiencing all that our campus has to offer during their summer program.
For precollege participants in the Voiceover Camera Acting Summer Institute, living in on-campus housing is optional. Precollege students who wish to live in UCLA residence halls alongside other program participants may sign up for housing at the time of registration. The total cost for housing, which includes room, board (two meals per day), student supervision, and evening and weekend activities, is an additional $1,521.
**Please note that UCLA housing is only available for precollege participants.**
For more information on UCLA housing precollege programs, please see the Housing for Minors page.
Participants of the Voiceover On-Camera Acting Summer Institute will receive UCLA credit for the following coursework:
Theater 72: Production Practice in Theater, Film, Video, and Digital Media (2 units)
Eligibility
To apply for the Voiceover Camera Acting Summer Institute, students must meet the following qualifications:
High school students, college students, and working professionals who are 16 years of age or older as of June 20, 2022
Students who do not meet the eligibility requirements will not be considered and are encouraged to explore other opportunities.
Admission
The program has application requirements for admission. Applicants who successfully submit all requirements will be reviewed and notified via email of an admission decision within 3 weeks. See Application Requirements below for more details. Early application is strongly encouraged.
To participate in the Voiceover Camera Acting Summer Institute, applicants must apply and receive acceptance into the program.
As part of the application process, you will be asked to complete the following:
A video audition of 1 – 1 ½ minute contemporary monologue (see Video Audition Guidelines below)
A resume (if you do not have a resume, submit a brief description of your theatrical and/or artistic experience)
The resume can be uploaded as a Word or PDF file during the application process. For the video audition component, you will need to upload your video and make it private on YouTube, Vimeo, or a similar site and then paste the private link during the application process.
You will need to upload one file into a private link on YouTube, Vimeo, or a similar platform and include the password to your private link. The link will be your audition, which consists of your slate and monologue. There is no need to explain what is happening in the play. Feel free to say hello!
Slate: Please provide:
Your name
The name of the play your piece is from
The character's name
The playwright
Monologue Length: 1- 1 ½ minutes is preferred
How to film the monologue: Frame it so that you are facing the camera for a medium to close up shot. Use your best judgment for what will work best for your monologue. If you will be moving during your monologue, a medium shot may be better. You may choose to speak into the camera or slightly off-camera. Please remember to review your takes, see what works, and adjust as needed before submitting your audition. Trust the process and try not to be overly critical of yourself.
Audition Guidelines
Audition against a blank wall or door.
Complete your monologue in one take.
If you would like to shoot your slate in a separate take and then edit the take of your monologue into one file, that is acceptable.
You may film it from your phone or tablet. We are not worried about high production value. The most important thing is that we can see and hear you.
Do not do a scene with someone reading lines off-camera.
Do not send prior performances or tapings from plays. Record a new video according to the audition specs for the purposes of this application.
Do not put pressure on yourself to deliver the "perfect" audition. Do your personal best, be authentic, and don't forget to have fun!
If you have questions about the audition requirements, please contact Dolann Adams at dadams@tft.ucla.edu.
Applying for the Voiceover Camera Acting Summer Institute can be done conveniently online with the following steps:
Prepare all "Application Requirements" prior to starting the registration process.
Access the Summer Institute Online Registration Form starting February 15 at 8am Pacific Standard Time (PST). Read all terms and conditions, then scroll to the bottom and select "Yes, Continue to Registration."
Provide responses to all required questions on both pages of the registration form and then "Submit".
Once your form is submitted, you will be directed to the Retrieve Registration page. Select "File Uploads" to upload application materials (see Application Requirements above for more information).
Allow up to two weeks for the program instructor(s) to review your application after submission. An email will be sent to you with the official decision.
If accepted to the program, follow the steps in your acceptance email to make payment of the non-refundable registration fee* ($150 for UCLA and UC Students, $350 for Non-UC Students) to reserve your space in the program.
A space in the program is not reserved until a valid payment of the non-refundable registration fee* is made. If you are not prepared to pay after submitting the registration form, you may retrieve your registration at another time to make payment; however, this risks losing a space in the program if it reaches capacity prior to payment being submitted. An email with instructions to retrieve registration with your five-digit registration number will be sent within an hour after submitting your registration.
*The registration fee is required for each program and is not refundable under any circumstances including, but not limited to, drop for non-payment and withdrawal, even if you withdraw from the program before it begins.
If the program is full, you will not be prompted to make payment. If the program offers a waitlist and your application is accepted from the waitlist, you will be notified by email with instructions for how to submit payment. Please note if the payment is not submitted within 24 hours of receiving the email, you will be moved to the end of the waitlist.
If registering after May 1, full payment of the program fee and non-refundable registration fee will be required to reserve your space in the program. Additional fees, such as the document fee and IEI fees, will be assessed after enrollment.
For questions and assistance, please contact us at info@summer.ucla.edu.
UCLA Summer Sessions Summer Scholars Support
Qualified students attending grades 8th – 11th in Spring 2022 in the state of California may be eligible for Summer Scholars Support, a need- and merit-based scholarship offered by the UCLA Summer Sessions Office. A limited number of full and partial scholarships are available to support enrollment in SCIP/eSCIP, one Summer Course, or a Precollege Summer Institute. Summer 2022 deadline to apply: April 1.
The Nicholas Endowment Scholarship
The Nicholas Endowment TFT Summer Institute Scholarship is a need- and merit-based scholarship opportunity for underserved/underrepresented high school students enrolled in grades 9-12 who have been impacted by the outbreak of COVID-19 and would benefit significantly from a Summer Institute experience. Both partial and full scholarships are available for high school students enrolled in UCLA Theater Summer Institutes including Acting and Performance, Camera Acting and Musical Theater.
Eligibility:
To apply for the Nicholas Endowment TFT Summer Institute Scholarship, you must meet the following minimum eligibility criteria:
You will be a high school student in Fall 2022 (seniors graduating in 2022 are eligible)
You have not received any UCLA Summer Sessions support or scholarship in the past
You have a family annual adjusted gross income of $100,000 or less
You have been impacted by the COVID-19 outbreak
You are a high school student enrolled in one of the following UCLA Theater Summer Institutes: Acting and Performance, Camera Acting, Musical Theater, Voice-over and Camera Acting, Stage Management, Design Summer Institute-Costume, Live Performance and Media
The Nicholas Endowment Award will be awarded based on academic ability and financial need for those who have been impacted by the outbreak of COVID-19 and would benefit significantly from a Summer Institute experience.
Awards vary but will not exceed the total amount for a single Summer Institute. Awards are not intended to cover travel costs and may not cover accommodations or textbooks and other course materials.
This year, $25,000 is available to support selected high school students. Both partial and full scholarships will be awarded. The award amount will reflect the fees of the Summer Institute in which the applicant is enrolled.
If selected, scholarship recipients will create a short thank you video and contribute to a book of images and messages documenting their experience in the program for our generous donors.
Application Requirements:
All requirements below should be acquired and prepared prior to starting the online Nicholas Endowment TFT Summer Institute Scholarship form.
Unofficial transcript showing all grades from 9th to present and a cumulative GPA
Student resume
Personal statement (see below for specifications)
W-2 tax form (if eligible for one)
1040 tax form
Questions? Please email dadams@tft.ucla.edu.
Personal Statement:
Applicants must answer three essay prompts. Please answer the question below (Section 1) and then select two out of the six questions in Section 2 to answer. Each answer should be between 250–300 words.
Section 1 (must be answered):
How have you and/or your family been impacted by the COVID-19 outbreak?
Section 2 (Please choose two from the following questions):
Submit a creative writing piece set during the COVID-19 outbreak that focuses on a fictional character and includes an act of kindness or heroism. Feel free to use your imagination.
Explain your passion for the program you have applied to.
How do you hope to incorporate theater/musical theater/camera acting/voice-over/design/stage management/live performance and media into your academic or career goals after the program?
Describe how a specific play, musical, film or TV show has influenced you as a storyteller?
Tell us about a time you were challenged to do something out of your comfort zone. How did you face this challenge and what lesson(s) did you take away from the experience?
Personal Statements should be prepared ahead of application and saved in one singular Word or PDF document to upload into the online form.
How To Apply:
Register for a Pre-College Summer Institute starting Feb. 15, 2022. Payment of the nonrefundable deposit is required (with the exception of those applying for Deferred Deposit. For information Deferred Deposit, see "Deferred Deposit" below)
Prepare the Application Requirement paperwork and Personal Statement
Complete the Nicholas Endowment TFT Summer Institute Scholarship online application, which is available from April 2 through May 5 at 5:00 p.m. (Link will appear below when application is active).
Important Dates:
15, 2022: Registration for UCLA Theater Summer Institutes available
May 5: Nicholas Endowment Scholarship Application due by 5:00 p.m.
May 12: Award announcements are emailed at 5:00 p.m.
May 19: Students who have been awarded support must confirm acceptance by replying to the award announcement email.
Program Dates:
July 24, 2022 – August 6, 2022
The schedule and syllabus are subject to change. Enrolled students will be given updated materials closer to the program start date.
The program fee includes the unit fees for the UCLA coursework offered as part of the program and thus varies by UC student status. In addition to the program fee, students are assessed other campus and administrative fees during the summer. This is a summary of fees that commonly apply to the selected student type.
Actual tuition and fees are subject to change by the University of California. Visit the fees, payment, and financial aid section for important disclaimer, as well as more details on fees, payment instructions, and information on delinquency, refunds, and financial aid.
**OPTIONAL HOUSING FEE** = $1,521
Students living in on-campus housing will be charged an additional housing fee. Please note that UCLA housing is only available for precollege participants.
| | |
| --- | --- |
| Program Fee | $2,285 |
| Registration Fee | $350 |
| IEI Fee | $61 |
| Document Fee (for first-time Summer Sessions students) | $50 |
Meet Your Instructors
Born in New York City and raised in the suburbs of New Jersey, David Maquiling is a magna cum laude graduate of New York University's Tisch School of the Arts. He made his feature film debut with Too Much Sleep, which was produced by Michele Medina of Grassland Films and Jason Kliot and Joana Vicente of Open City Films. For Too Much Sleep, Maquiling won an Independent Spirit Award, was featured in Variety's annual "Someone to Watch" article, earned the IFP Project Involve Fellowship, and was elected to the Directors Guild of America, where he serves on the Asian American Committee.
A modern adaptation of a Filipino folk story, Too Much Sleep had its World Premiere at the South By Southwest Film Festival, screened at more than 25 international festivals, and earned rave reviews when it was distributed by The Shooting Gallery. In The New York Times Dave Kehr wrote, "Too Much Sleep is a sharp comedy on the order of Scorsese's After Hours …marks Maquiling as a filmmaker to watch." Roger Ebert insisted that we must "cherish it as a treasure." Kevin Thomas of the LA Times described Too Much Sleep as "a shaggy-dog story full of hilarious and outrageous twists." Michael Wilmington, Chicago Tribune, wrote, "Too Much Sleep mixes The Bicycle Thieves with the daffy buoyancy of Bottle Rocket." The Denver Post described it as "a wickedly smart indie film that will remind you of Wes Anderson and Jim Jarmusch."
Maquiling teaches film production courses at USC's School of Cinematic Arts and serves as the Chair of the Admissions Committee for the Production Division. He is the Lead Faculty for USC's Youth Filmmaking Workshop, where he teaches filmmaking to at-risk high school students, and is the Lead Faculty for the USC Afghanistan Narrative Workshop in Dubai. He is also a faculty member of UCLA's School of Theater, Film, and Television and was awarded a Fulbright Fellowship to teach film production at the University of the Philippines.
David is the Co-Founder of Maquina Films, which is dedicated to producing feature films that address relevant social issues. He is the Co-Founder of the New Filmmakers screening series at the Anthology Film Archives in NY, was the Festival Co-Director of the 25th Annual New York Asian International Film Festival. Maquiling also served as the Head of the Feature Jury for the 22nd Los Angeles Asian Pacific Film Festival.
Actor and director Rod Menzies, is an internationally recognized voice, speech, text, and dialect coach. He is a former co-artistic director of Ensemble Studio Theatre Los Angeles (EST/LA), where he serves on the Board of Directors and contributes as an actor and director in the development of new American plays. He is also a member of the Open Fist Theatre Company, where he acts and directs. In 2018, Menzies appeared in Zuri Alexander's award-winning short film, Quiet Denial, which has screened at a number of film festivals including L.A. Shorts, where it was recognized with an Audience Award.
As a director, Menzies has helmed more than 60 theatrical productions, including three world premieres for EST/LA, and an award-winning world premiere of Tom Jacobson's Walking to Buchenwald, for Open Fist. In Los Angeles, he has performed leading roles at Open Fist, A Noise Within, Odyssey Theatre Ensemble, Pico Playhouse, Getty Villa, Chalk Repertory Theatre, and EST/LA. A veteran of the Shakespearean Stratford Festival in Stratford, Ontario, Canada, Menzies has played many leading Shakespearean roles, including Mercutio in Romeo and Juliet, Sir Andrew Aguecheek in Twelfth Night, Hortensio in Taming of the Shrew, Lysander in A Midsummer Night's Dream, and the title role in King Henry V.
As a faculty member in nationally recognized conservatory programs, Menzies has taught acting, Shakespeare, and directing, as well as many courses in voice, speech, text, and dialects. He is a founding faculty member of Canada's National Voice Intensive where he taught voice and Shakespeare text for 15 years. He is also the founding producing director of New York Theatre Intensives, where he taught a summer intensive in new play development in collaboration with the member artists of EST/NY.
Among the actors he has coached are Patricia Arquette, Neve Campbell, David Duchovny, Mariska Hargitay, Adrian Homes, James Purefoy, Marcus Scribner, Alicia Silverstone, TJ Thyne, and Sophie Turner.
In addition to UCLA TFT, Menzies teaches at the AMDA Conservatory of the Performing Arts. He received his master of fine arts degree in theatre from York University in Toronto and a diploma in acting from Bristol Old Vic Theatre School in Bristol, England.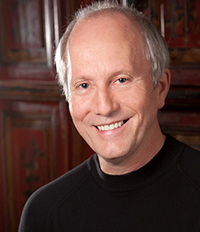 Alicia Sedwick
Adjunct Professor
Before moving to Los Angeles, Alicia Sedwick was a NYC-based actor, performing in Off-Broadway (Lady Macbeth) and regional theatres including The Old Globe, American Conservatory Theatre (company member), The Colorado Shakespeare Festival, and The Ensemble Theatre Company. She has made numerous national commercials and voiceovers, as well as television credits include Law and Order and LA Dragnet.
Sedwick co-produced Spark Off Rose, a live monthly storytelling event in Los Angeles for fifteen years. She received her M.F.A. in Acting from The American Conservatory Theatre and teaches College Acting, Movement, Speech, VO, and Conceptual Storytelling.
She has been a creative writer for story-based App content, and coaches and edits speeches for national non-profits, TED Talks, and corporate speakers. She is also on the Literary Committee of LA's Blank Theatre, which supports new play development works from established and emerging writers in weekly staged readings for their long-established Living Room Series.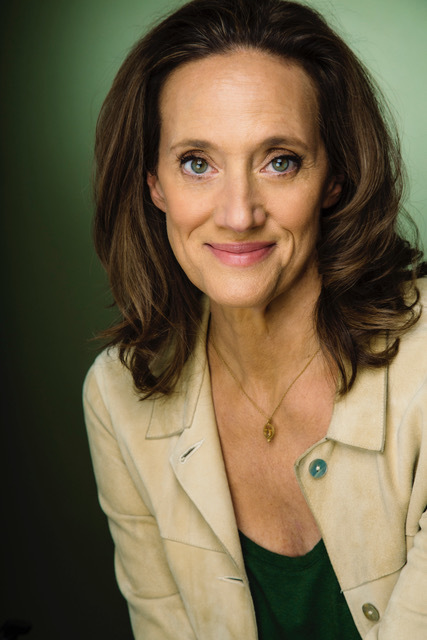 Voiceover Camera Acting Summer Institute FAQ
Still have questions? Check out the general Summer Institutes FAQ.