Computer Science Summer Institute – Introductory Track
Get a head start on university computer science concepts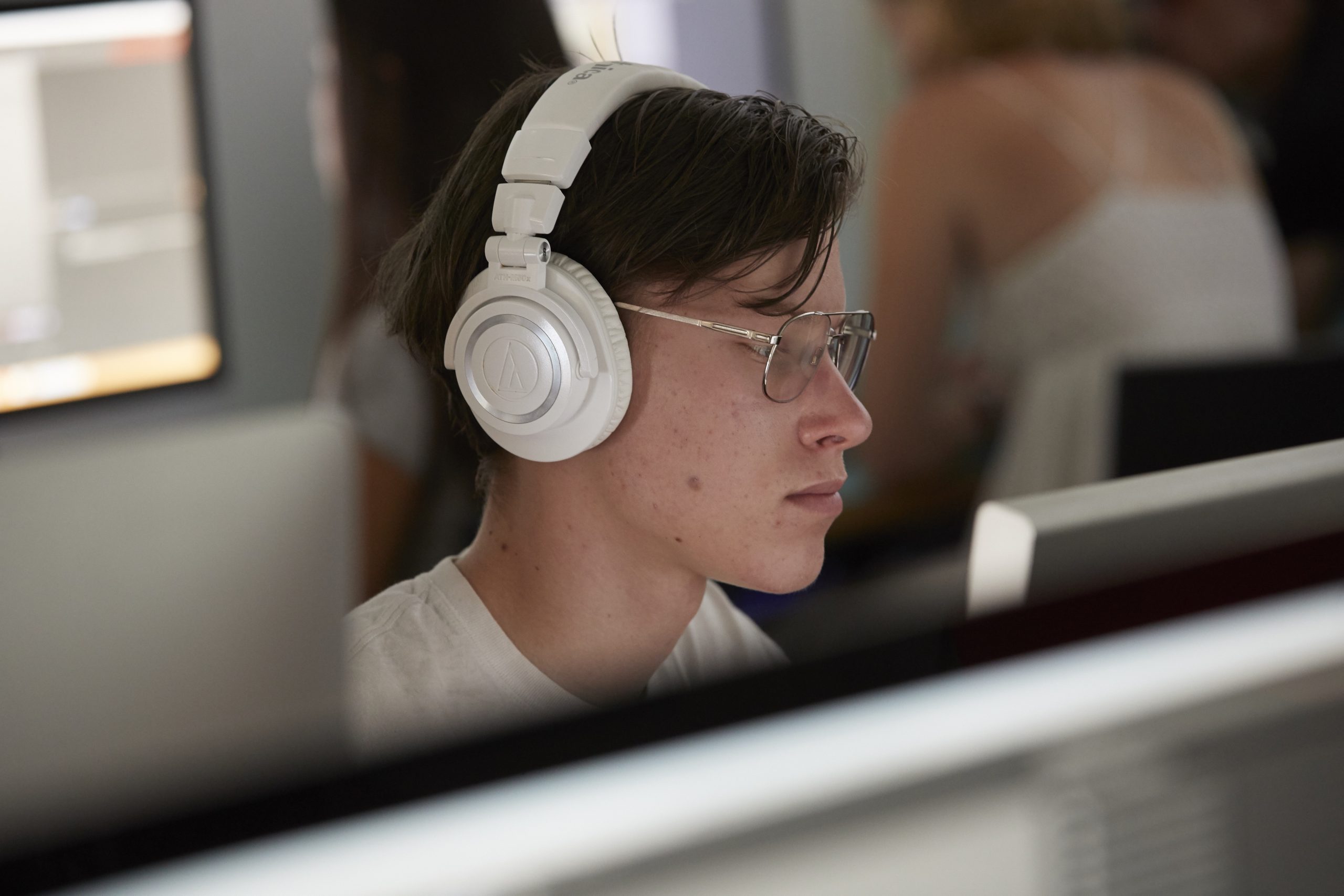 Advance your skills in programming and data analysis
As of 4/6/2022, the Computer Science Summer Institute is closed to new applicants.
The Computer Science Introductory Track provides a unique combination of coding boot camp, and lab touring experiences, as well as UCLA coursework designed for high school students interested in computer science and related majors.
No prior computer science knowledge is required to participate.
Computer Science Summer Institute – Introductory Track Program Overview
Students will participate in person at UCLA, experiencing all that our campus has to offer during their summer program.
For participants in the Computer Science Summer Institute – Introductory Track, living in on-campus housing is optional. Students who wish to live in UCLA residence halls alongside other program participants may sign up for housing at the time of registration. The total cost for housing, which includes room, board (two meals per day), student supervision, and evening and weekend activities, is an additional $2,223.
For more information on UCLA housing precollege programs, please see the Housing for Minors page.
The Computer Science Introductory Track awards credit for the following UCLA coursework:
Computer Science 30 – Principles and Practices of Computing (4 units)
Students will learn how to use computers as tools for problem-solving, creativity, and exploration through the design and implementation of computer programs. Key topics are data types including integers, strings, and lists; control structures, including conditionals and loops; and functional decomposition.
Eligibility
To apply for the Computer Science Summer Institute, students must be enrolled in:
Grades 9 – 12 in Spring 2022
Students who do not meet the eligibility requirements should not apply and are encouraged to explore other opportunities.
Admission
The program has application requirements for admission. Eligible applicants who submit all requirements successfully and timely, will be reviewed and notified via email of an admission decision within 3 weeks. See Application Requirements below for more details. Early application is strongly encouraged.
Applicants are required to provide the following during the online registration process:
Do you have any experience related to computer science?
What has motivated you to apply to the CSSI intro track?
What do you expect to learn from the CSSI intro track?
This is a college-level course and thus very intense and challenging. Our instructor and learning assistants will help you through the whole process. Do you consent to (1) actively participate in classes, discussion sessions, and seminars, (2) communicate timely with our instructor and learning assistants for any questions and difficulties, and (3) befriend and learn from your peers
Please also be prepared to upload an updated school transcript after completing registration.
Applying for the Computer Science Summer Institute – Introductory Track can be done conveniently online with the following steps:
Prepare all "Application Requirements" prior to starting the registration form.
Access the Summer Institute Online Registration Form starting February 15 at 8am Pacific Standard Time (PST). Read all terms and conditions, then scroll to the bottom and select "Yes, Continue to Registration."
Provide responses to all required questions on both pages of the registration form and then "Submit".
Upload a current school transcript to your registration (an unofficial transcript will be accepted).
Allow up to three weeks for the program instructor(s) to review your application after submission. An email will be sent to you with the official decision.
If accepted to the program, follow the steps in your acceptance email to make payment of the $350 non-refundable registration fee* to reserve your space in the program.
A space in the program is not reserved until a valid payment of the $350 non-refundable registration fee* is made. If you are not prepared to pay after submitting the registration form, you may retrieve your registration at another time to make payment; however, this risks losing a space in the program if it reaches capacity prior to payment being submitted. An email with instructions to retrieve registration with your five-digit registration number will be sent within an hour after submitting your registration.
*The registration fee is required for each program and is not refundable under any circumstances including, but not limited to, drop for non-payment and withdrawal, even if you withdraw from the program before it begins.
If the program is full, you will not be prompted to make payment. If the program offers a waitlist and your application is accepted from the waitlist, you will be notified by email with instructions for how to submit payment. Please note if the payment is not submitted within 24 hours of receiving the email, you will be moved to the end of the waitlist.
If registering after May 1, full payment of the program fee and non-refundable registration fee will be required to reserve your space in the program. Additional fees, such as the document fee and IEI fees, will be assessed after enrollment.
For questions and assistance, please contact us at info@summer.ucla.edu.
UCLA Summer Sessions Summer Scholars Support
Qualified students attending grades 8th – 11th in Spring 2022 in the state of California may be eligible for Summer Scholars Support, a need- and merit-based scholarship offered by the UCLA Summer Sessions Office. A limited number of full and partial scholarships are available to support enrollment in SCIP/eSCIP, one Summer Course, or a Precollege Summer Institute.
Summer 2022 deadline to apply: April 1.
Computer Science Summer Institute (CSSI) Diversity Scholarship
The Computer Science Summer Institute's Diversity Scholarship's mission is to support students with strong academic performance and significant contributions to diversity and inclusion.
To apply, you must first apply to the Computer Science Summer Institute. Then, please provide a response to each of the three prompts below:
1) Describe specific experiences or circumstances in your life that give you a particular appreciation for issues of diversity and inclusion.
2) Describe what you have done to make your school or your community a better place.
3) Describe why receiving the diversity scholarship is important to you. (We will prioritize students with financial needs.)
Please email your essay responses to UCLA_CSSI@googlegroups.com with the subject line "UCLA CSSI Diversity Scholarship: Applicant Full Name". You may ask your teacher or counselor to email an optional letter of recommendation to the same email address with the subject line "Letter for UCLA CSSI Diversity Scholarship: Applicant Full Name".
The deadline for all applications is April 10, 2022. Optional letters of recommendation must be emailed no later than April 15th, 2022. Scholarship recipients will be notified on April 30, 2022.
As of 4/6/2022, the Computer Science Summer Institute is closed to new applicants.
Program Dates:
June 21, 2022 – July 8, 2022
The schedule and syllabus are subject to change. Enrolled students will be given updated materials closer to the program start date.
The program fee includes the unit fees for the UCLA coursework offered as part of the program and thus varies by UC student status. In addition to the program fee, students are assessed other campus and administrative fees during the summer. This is a summary of fees that commonly apply to the selected student type.
Actual tuition and fees are subject to change by the University of California. Visit the fees, payment, and financial aid section for important disclaimer, as well as more details on fees, payment instructions, and information on delinquency, refunds, and financial aid.
**OPTIONAL HOUSING FEE** = $2,223
Students living in on-campus housing will be charged an additional housing fee.
| | |
| --- | --- |
| Program Fee | $2,400 |
| Registration Fee | $350 |
| IEI Fee | $61 |
| Document Fee (for first-time Summer Sessions students) | $50 |
Meet your instructors
Yizhou Sun
Associate Professor
Yizhou Sun is an associate professor at the department of computer science at UCLA. She received her Ph.D. in Computer Science from the University of Illinois at Urbana-Champaign in 2012. Her principal research interest is on mining graphs/networks, and more generally in data mining, machine learning, and network science, with a focus on modeling novel problems and proposing scalable algorithms for large-scale, real-world applications. She is a pioneer researcher in mining heterogeneous information network, with a recent focus on deep learning on graphs/networks.
Yizhou has over 100 publications in books, journals, and major conferences. Tutorials of her research have been given in many premier conferences. She received 2012 ACM SIGKDD Best Student Paper Award, 2013 ACM SIGKDD Doctoral Dissertation Award, 2020 ACM BCB Best Student Paper Award, 2013 Yahoo ACE (Academic Career Enhancement) Award, 2015 NSF CAREER Award, 2016 CS@ILLINOIS Distinguished Educator Award, 2018 Amazon Research Award, and 2019 Okawa Foundation Research Grant.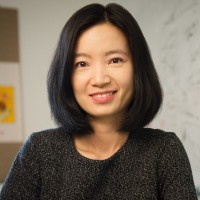 David is a consultant in Computer Science, specializing in software systems and programming, and a Senior Lecturer in Computer Science at UCLA. He obtained an M.S. degree in Computer Science at UCLA, and a B. S. Degree in Mathematics at the California Institute of Technology, where he graduated with honors.
His major areas of expertise include software design, programming, and testing in both Unix and Windows environments in major programming languages, and various applications in internet and communications environments. He has developed and taught courses in C++, C, Windows SDK, Visual Basic, Pascal, introductions to UNIX for both programmers and non-programmers, C/UNIX system interface, advanced UNIX programming tools, operating systems, compiler construction, Bourne and Korn shell programming, assembly language programming, and software internationalization. He has assisted various clients with the design and implementation of software tools and systems. He has conducted software comparisons in copyright and intellectual property litigation cases and developed software tools for software similarity detection.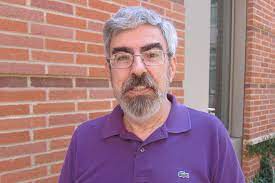 Advisory Board
Dr. Gafni was born in Tel-Aviv, Israel. He received his Bs.C from the Technion, Israel in 1972, and M.S. and Ph.D. in Electrical Engineering in 1979 and 1982, from the University of Illinois at Urbana Champaign, and M.I.T, respectively. In 1982 he joined the UCLA computer science faculty. Dr. Gafni was the recipient of a 1983 IBM Faculty Development Award, and a 1984 NSF Presidential Young Investigator Award. His research interests include distributed algorithms, mathematical programming with application to distributed routing and control of data networks, and computer science theory.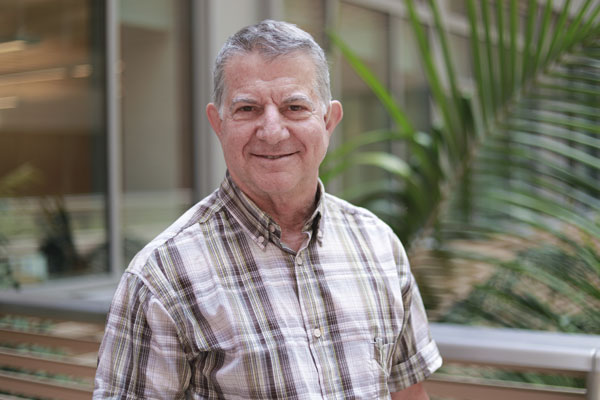 Richard Korf is a Professor of computer science at UCLA. He received his B.S. from M.I.T. in 1977, and his M.S. and Ph.D. from Carnegie-Mellon University in 1980 and 1983, respectively, all in computer science. From 1983 to 1985, he served as Herbert M. Singer Assistant Professor of Computer Science at Columbia University. His research is in the areas of problem-solving, heuristic search, and planning in artificial intelligence. He is the author of "Learning to Solve Problems by Searching for Macro-Operators" (Pitman, 1985).
He serves on the editorial boards of Artificial Intelligence, and the Journal of Applied Intelligence. Dr. Korf is the recipient of a 1985 IBM Faculty Development Award, a 1986 NSF Presidential Young Investigator Award, the first UCLA Computer Science Department Distinguished Teaching Award in 1989, the first UCLA School of Engineering Student's Choice Award for Excellence in Teaching in 1996, and the Lockheed Martin Excellence in Teaching Award in 2005. He is a Fellow of the American Association for Artificial Intelligence.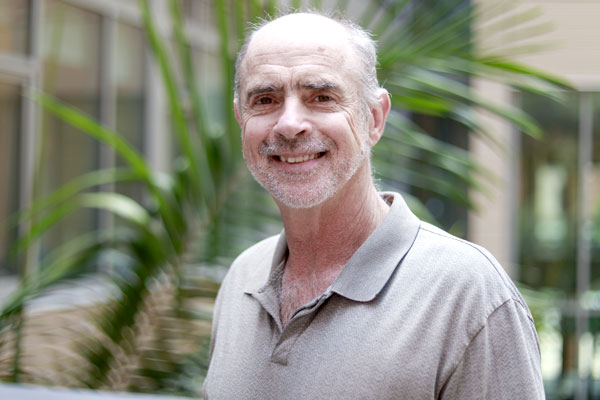 Computer Science Summer Institute – Introductory Track FAQ
Yes! No prior computer science knowledge is required to participate.
For students with basic programming skills (python), prospective applicants are welcome to consider the Intermediate Track.
Still have questions? Check out the general Summer Institutes FAQ.