Critical Thinking Summer Institute
Learn to think for yourself, analyze sources, and write critically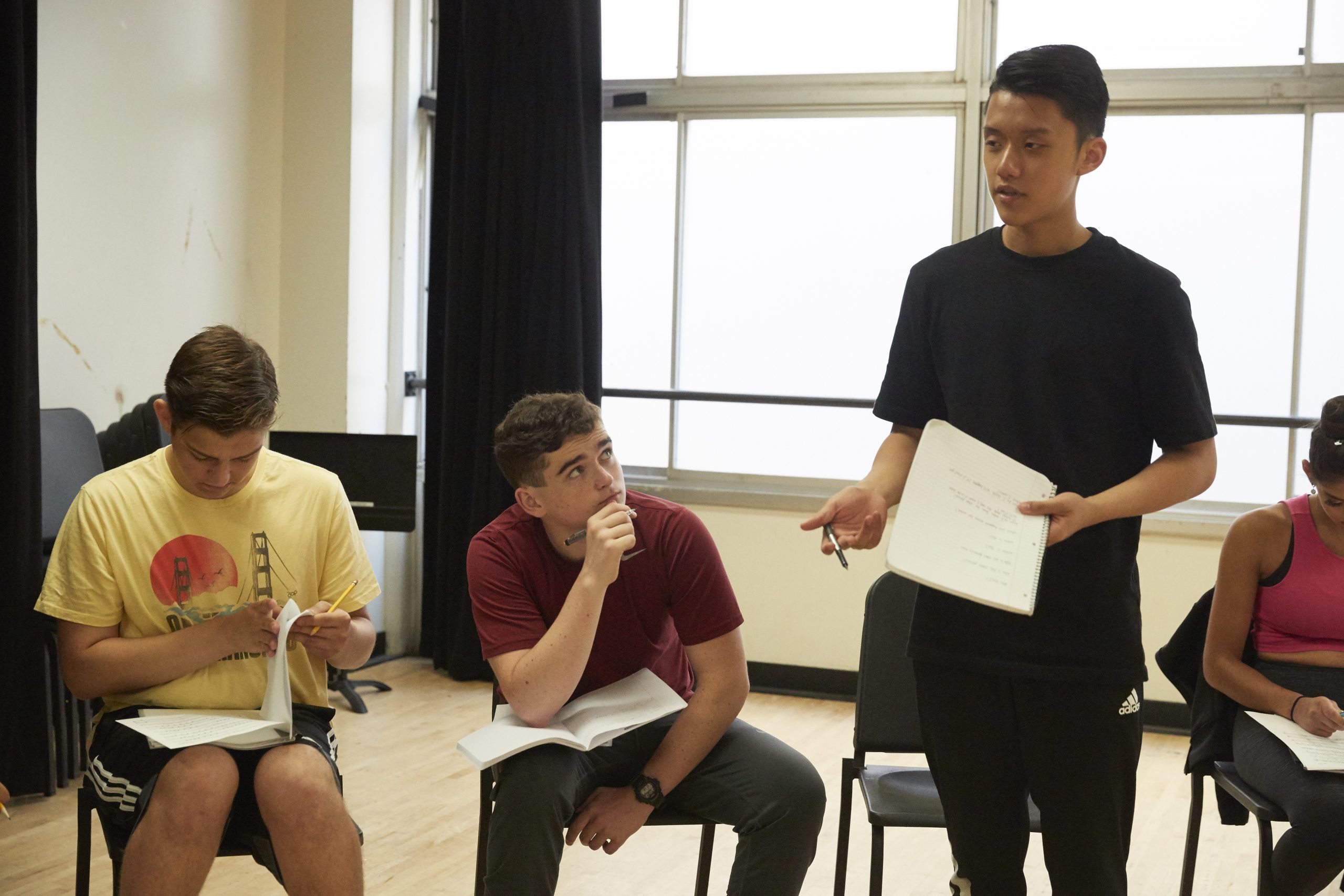 Hone your reasoning and argumentation skills and improve media literacy and writing
In collaboration with the University of Queensland and the IMPACT Center, The Critical Thinking Summer Institute will offer a workshop on media literacy and journalism. Students will learn to assess media, especially new media, and in their capstone project they will prepare an article for publication.
The Critical Thinking Summer Institute will introduce both the theory and practice of critical thinking to motivated high school students. In addition to earning credit in Phil 9 (Principles of Critical Reasoning), enrolled students will participate in a workshop on media literacy and attend guest lectures by faculty from UCLA and the University of Queensland.
Critical Thinking Summer Institute Program Overview
Students will participate in person at UCLA, experiencing all that our campus has to offer during their summer program.
For participants in the Critical Thinking Summer Institute, living in on-campus housing is optional. Students who wish to live in UCLA residence halls alongside other program participants may sign up for housing at the time of registration. The total cost for housing, which includes room, board (two meals per day), student supervision, and evening and weekend activities, is an additional $1,521.
For more information on UCLA housing precollege programs, please see the Housing for Minors page.
The Critical Thinking Summer Institute awards credit for the following UCLA coursework:
Philosophy 9 – Principles of Critical Reasoning (5 Units)
Students in the Critical Thinking Institute will participate in lectures and informal discussion sections run by UCLA Faculty and Teaching Assistants. Students will also participate in a media literacy and publishing workshop. Planned topics include, but are not limited to:
The psychology of reasoning
The relationship between reasoning and logic
Deductive and inductive logic
Constructing and evaluating arguments
How to ask a focused research question
What is news and what makes a great story
Preparing an article for publication
Students will learn to apply what they've learned in the course by working with the program staff and their peers on short problem sets and a final research article.
Eligibility
To apply for the Critical Reasoning Summer Institute, students must be enrolled in:
Grades 9 – 12 in Spring 2022
The program is open to all applicants that meet the minimum grade requirements above. Students who do not meet the eligibility requirements will not be considered and are encouraged to explore other opportunities.
Registration for the Critical Thinking Summer Institute can be done conveniently online with the following steps:
Access the Summer Institute Online Registration Form starting February 15 at 8am Pacific Standard Time (PST). Read all terms and conditions, then scroll to the bottom and select "Yes, Continue to Registration."
Provide responses to all required questions on both pages of the registration form and then "Submit".
Once your form is submitted, you will be redirected to the retrieve registration page, where you can select "Pay Now" to proceed with payment of the $350 non-refundable registration fee*. Continue with the payment instructions to reserve your space in the program.
A space in the program is not reserved until a valid payment of the $350 non-refundable registration fee* is made. If you are not prepared to pay after submitting the registration form, you may retrieve your registration at another time to make payment; however, this risks losing a space in the program if it reaches capacity prior to payment being submitted. An email with instructions to retrieve registration with your five-digit registration number will be sent within an hour after submitting your registration.
*The registration fee is required for each program and is not refundable under any circumstances including, but not limited to, drop for non-payment and withdrawal, even if you withdraw from the program before it begins.
If the program is full, you will not be prompted to make payment. If the program offers a waitlist and your application is accepted from the waitlist, you will be notified by email with instructions for how to submit payment. Please note if the payment is not submitted within 24 hours of receiving the email, you will be moved to the end of the waitlist.
If registering after May 1, full payment of the program fee and non-refundable registration fee will be required to reserve your space in the program. Additional fees, such as the document fee and IEI fees, will be assessed after enrollment.
For questions and assistance, please contact us at info@summer.ucla.edu.
UCLA Summer Sessions Summer Scholars Support
Qualified students attending grades 8th – 11th in Spring 2022 in the state of California may be eligible for Summer Scholars Support, a need- and merit-based scholarship offered by the UCLA Summer Sessions Office. A limited number of full and partial scholarships are available to support enrollment in SCIP/eSCIP, one Summer Course, or a Precollege Summer Institute.
Summer 2022 deadline to apply: April 1.
Program Dates:
July 11, 2022 – July 22, 2022
The schedule and syllabus are subject to change. Enrolled students will be given updated materials closer to the program start date.
The program fee includes the unit fees for the UCLA coursework offered as part of the program and thus varies by UC student status. In addition to the program fee, students are assessed other campus and administrative fees during the summer. This is a summary of fees that commonly apply to the selected student type.
Actual tuition and fees are subject to change by the University of California. Visit the fees, payment, and financial aid section for important disclaimer, as well as more details on fees, payment instructions, and information on delinquency, refunds, and financial aid.
**OPTIONAL HOUSING FEE** = $1,521
Students living in on-campus housing will be charged an additional housing fee.
| | |
| --- | --- |
| Program Fee | $2,110 |
| Registration Fee | $350 |
| IEI Fee | $61 |
| Document Fee (for first-time Summer Sessions students) | $50 |
Meet your instructors
John Kardosh is completing his Ph.D. in philosophy at UCLA. His research focuses on the history and psychology of logic and reasoning. John has worked with organizations both in the US and abroad to help integrate critical reasoning into the K-12 curriculum. Outside of his academic work, John dabbles in software development. John is also passionate about teaching: he has won the Department of Philosophy's Yost Prize for teaching excellence, as well as UCLA's Distinguished Teaching Assistant award.
Professor Calvin Normore is Brian P. Copenhaver Professor of Philosophy, UCLA, Emeritus Macdonald Professor of Moral Philosophy, McGill University, and Honorary Professor of Philosophy, the University of Queensland. He is a member of the American Academy of Arts and Sciences and former President of the Pacific Division of the American Philosophical Association. His Ph.D. is in Philosophy from the University of Toronto. He has held regular academic positions at Princeton, the University of Toronto, and (since 1998) at UCLA and irregular ones at the University of Alberta, York University, Columbia, U.C. Irvine, the Ohio State University, and Yale. From 2008-2011 he also held the William MacDonald Chair of Moral Philosophy at McGill University. He specializes in the History of Philosophy and works in such diverse areas as metaphysics, the philosophy of time, political philosophy, and logic. He is firmly convinced of philosophy's breadth and its ties to other disciplines.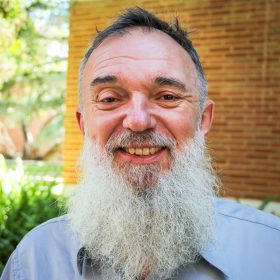 Critical Thinking Summer Institute FAQ
All required readings will be available for free on our CCLE course page. In our section on argument evaluation, we will learn to find and evaluate arguments using a variety of tools. One of these tools is a web application. A personal computer or tablet for practicing the web application outside of class would be helpful, but not required.
Students will receive a letter grade upon completion. However, if you would like to change your grade type to Pass/No Pass (P/NP), please contact your instructor. To receive a "Pass" notation, students must earn a letter grade of C or better. See University Credit, Grades and Transcripts for more information about academic credit. 
Still have questions? Check out the general Summer Institutes FAQ.