Economics Summer Institute
Think like an economist by analyzing economic data and policies
Expand your knowledge of economic issues around the world
The UCLA Economics Precollege Summer Institute is a three-week-long program designed to expand your knowledge of critical economic issues affecting the United States and the world. Explore career options while earning college credit and studying at one of the top-ranked economics departments in the world.
Students in this program will learn about issues of economic policy and principles of economic analysis while simultaneously building their data analysis skills and strengthening their ability to think like an economist. Students will complete the program with the necessary foundation to apply these methodologies to understand society's most pertinent issues.
Economics Summer Institute
Working in small teams led by UCLA Economics undergraduates, students have the chance to apply their knowledge and skills while preparing case study presentations relevant to their coursework.
During the program, participants will engage in:
Lectures on economics by UCLA faculty followed by workshops and discussion sessions led by UCLA Economics Peer Learning Facilitators.
Team-based projects involving various economics topics and issues.
Weekly PowerPoint presentations to demonstrate topic comprehension.
Planned topics will include:
Analyzing empirical data
Case studies
Justifying various positions based on data
Price ceilings and floors
Discussing the pros and cons of rent control
Costs of taxation
International trade
The Power of Trade
The program has application requirements for admission. Eligible applicants who successfully submit all requirements will be reviewed and notified via email of an admission decision within 3 weeks. See Application Requirements below for details. Early application is strongly encouraged.
Applicants are required to provide the following during the online registration process:
Copy of most recent unofficial academic/grade transcript
A personal statement that is ready to be submitted answering the following:

In 250 words or less, tell us what distinguishes you from your classmates and peers. What do you expect to gain from participating in the Economics Summer Institute, and what do you hope to accomplish during the program?

Proof of English proficiency – Citizens from non-English speaking countries ONLY (Citizens of the UK, Australia, New Zealand, Ireland, Singapore, and Canada are exempt from English Proficiency requirements):

TOEFL – Minimum score of 80 (iBT) or 550 (PBT); IELTS – 6.5 or higher;
iTEP – 5 or higher;
DUOLINGO (DET): 105
CEFR/CAE/CPE – Level C1- Grades A, B, and C;
International Baccalaureate (IB) or students attending a high school taught in English: students may submit a transcript or verification of enrollment from their school; OR
Proof of completion in English as a language course
UCLA Summer Sessions Summer Scholars Support
Qualified students attending grades 8th – 11th in Spring 2023 in the state of California may be eligible for Summer Scholars Support, a need- and merit-based scholarship offered by the UCLA Summer Sessions Office. A limited number of full and partial scholarships are available to support enrollment in SCIP/eSCIP, one Summer Course, or a Precollege Summer Institute.
Summer 2023 deadline to apply: March 15.
Students will receive a letter grade upon completion. However, if you would like to change your grade type to Pass/No Pass (P/NP), please contact your instructor. To receive a "Pass" notation, students must earn a letter grade of C or better. See University Credit, Grades and Transcripts for more information about academic credit. 
The Economics Summer Institute (Virtual) – Session A will be conducted virtually (online). All meeting times will take place in Pacific Daylight Time (PDT), unless otherwise noted on program schedule and syllabus. Participants must log-in to virtual sessions at the times indicated on the program schedule.
Students in the virtual program will not be offered housing.
---
Due to the intense nature of the Economics Summer Institute (In-Person) – Session B and the time commitment involved, living in on-campus housing is mandatory.
For more information on UCLA housing precollege programs, please see the Housing for Minors page.
Many of our precollege programs with mandatory housing (only) also feature non-curricular evening and weekend activities, the availability of which is at the sole discretion of the academic department offering the program, and are not operated by UCLA Summer Sessions. To learn more about whether (and when) your selected program will host such activities, please consult the schedules for each program or contact the department in question directly: stephanie@econ.ucla.edu
Session A:
June 26, 2023 – July 14, 2023
Admission based / Virtual
Session B:
July 16, 2023 – August 5, 2023
Admission based / In-person
Program Eligibility: 9th-12th grade in Spring 2023 & Ages 14-18
UCLA Coursework: ECON 1; 4 units
Application deadlines:
Session A – June 15, 2023
Session B – June 1, 2023
Enrollment deadline:
Session A – June 23, 2023
Session B – June 15, 2023
Program schedule and syllabus are subject to change.
The program fee includes the unit fees for the UCLA coursework offered as part of the program and thus varies by UC student status. In addition to the program fee, students are assessed other campus and administrative fees during the summer. This is a summary of fees that commonly apply to the selected student type.
Actual tuition and fees are subject to change by the University of California. Visit the fees, payment, and financial aid section for important disclaimer, as well as more details on fees, payment instructions, and information on delinquency, refunds, and financial aid.
Virtual Program Fees:
In addition to the program fee, students are assessed other campus and administrative fees during the summer.
High School Student: $1,800
Incoming UCLA Student: $1,476
Incoming UC Student: $1,476
Document Fee (for first-time Summer Sessions students)
$50.00
Total Estimated Fees:
$3,756.00
* Fees only apply for certain student types
Meet your instructors
Dr. Randall R. Rojas
Adjunct Associate Professor, Instructor Economics Summer Institute (In-Person)
Dr. Randall R. Rojas is an Adjunct Associate Professor of Economics at UCLA. His research interests entail a highly interdisciplinary endeavor that transcends disciplinary barriers. His work in Economics is predominantly in the field of econophysics and financial engineering where he applies principles from physics, statistics, and psychology to the study of financial markets. He is also an active researcher in the field of Cognitive Science where he applies Bayesian methodologies to the modeling of knowledge acquisition by humans (human causal learning).
Dr. Rojas's current work in Astrophysics (mainly astrostatistics) focuses on developing novel statistical analyses of the large-scale structure (LSS) of the universe to better understand its rich complexity and history. He is also highly committed to his teaching responsibilities and was awarded the 'My Last Lecture Award' by UCLA's Alumni Scholars Club in 2015.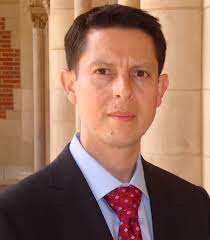 Lee E. Ohanian
Distinguished Professor of Economics, Instructor Economics Summer Institute (Virtual)
Lee E. Ohanian is Professor of Economics, and Director of the Ettinger Family Program in Macroeconomic Research at UCLA, where he has taught since 199. He is an advisor to the Federal Reserve Bank of Minneapolis, and previously has advised other Federal Reserve Banks, Foreign Central Banks, and the National Science Foundation. He has been an economic advisor to state and national political campaigns. His research, which recently has been discussed in the New York Times, Wall Street Journal, Washington Post, and other media sources, focuses on economic crises, and as been published widely in a number of peer-reviewed journals. He is a frequent columnist for the Wall Street Journal, Forbes, Newsweek, and CBS Moneyline. He currently serves on the editorial boards of 3 journals. He previously served on the faculties of the Universities of Minnesota and Pennsylvania. He is co-director of the research initiative "Macroeconomics across Time and Space" at the National Bureau of Economic Research.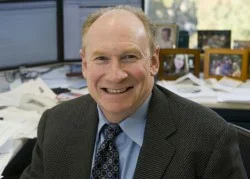 Patrick Molligo
Instructor – Economics Summer Institute (Virtual)
Patrick Molligo is a PhD candidate in the Department of Economics at UCLA. His research focuses on labor economics and economic history with an emphasis on vocational education in the United States. At UCLA he has taught classes on probability and statistics, econometrics, and data analysis, for which he received the departmental award for teaching excellence in 2022. Patrick received his bachelor's degree from Cornell University before moving to Berlin, Germany for several years. Prior to graduate school, Patrick was a senior research assistant at the Federal Reserve Board of Governors in Washington, D.C. where he supported numerous monetary policy briefings.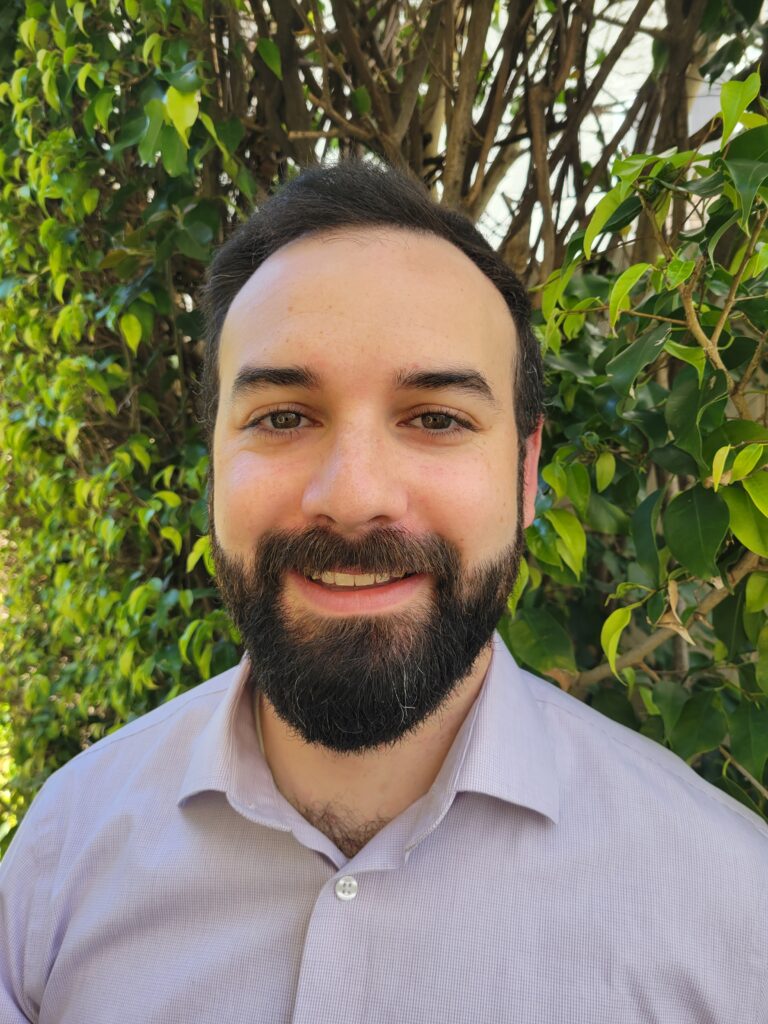 Economics Summer Institute FAQ
Participants in the program will need to have a laptop computer with access to Microsoft PowerPoint and a USB port. It is also recommended that students have a graphing calculator. Please reach out to the program instructor if you have an issue with technological accessibility.
Required Textbooks: Principles of Economics. N. Gregory Mankiw, 9th Edition. Electronic textbooks will be provided.
The program includes additional activities. Economics Summer Institute participants will be placed into study groups and work collaboratively to develop and provide PowerPoint presentations based on coursework.
Students do not need to have any background in economics, but they do need to have basic algebra skills.
Still have questions? Check out the general Summer Institutes FAQ.