Jumpstart Summer Institute – Introduction to Architecture
Develop your skills to create sophisticated architectural projects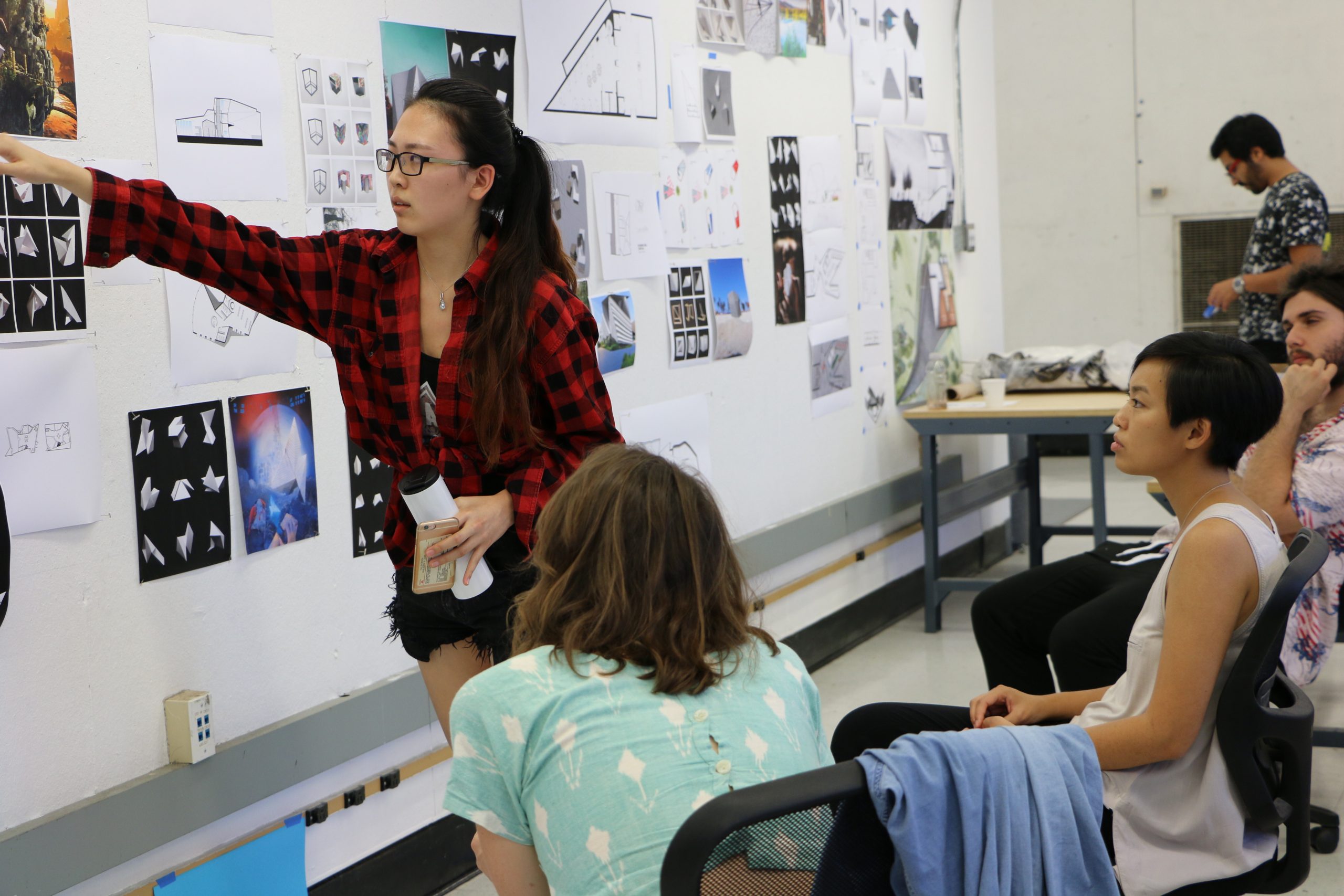 Form the basis of a robust design portfolio with intensive design exercises
The UCLA Department of Architecture and Urban Design offers a four-week program that allows individuals contemplating careers in architecture, design, and related fields to explore architectural education. This immersive program, carrying 6 quarter units of UC credit, is structured around the experience of a design studio typically offered within the curricula of graduate programs. Intensive design exercises using the latest computer-aided techniques in 3D modeling lead to complex and sophisticated architectural projects that ultimately conform a robust basis for applications to graduate programs. The JumpStart Summer Institute is open to all majors.
JumpStart Summer Institute – Introduction to Architecture Program Overview
The program will introduce students to basic architectural design principles and problem-solving. Students will learn to control point, line, surface, and volume to shape spaces for human use. Visual analysis will be introduced as a tool for discussing and understanding organization. The techniques of repetition, variation, order, scale, and rhythm will be implemented within this program. Students will use case study analysis to uncover disciplinary issues within a design problem and then produce an individual solution.
The curriculum will consist of two assignments. The first will focus on the material morphology and transformation from analog material to a tectonic organization of an object. The second will focus on the spatial morphology, leading from conceptual diagrams to a spatial organization. Students will learn to address conceptual concerns with material solutions documented in two and three dimensions. Emphasis will be placed on physical and digital modeling and measured orthographic and axonometric drawings.
The digital modeling component within Design Studio will introduce students to techniques of spatial representation as it relates to architectural design. Students will learn how to communicate using two- and three-dimensional drawings and models. Two-dimensional drawing techniques will include orthographic projection and parallel projection. Three-dimensional modeling will be introduced as an extension of these regulating projection systems, enforcing rigorous construction of complex and curvilinear forms.
All drawing will be executed in a digital environment, primarily using Rhinoceros 3D, or "Rhino." Rhino is a software package that can accommodate both two- and three-dimensional work, as well as provide an introduction to the commands and capacities of other industry-standard modeling and drawing environments including AutoCAD, Maya, and 3D Studio.
Studio Topic: Case Study House #8
"The most important thing is that you love what you are doing, and the second that you are not afraid of where your next idea will lead." – Charles Eames
The Eames House, built in 1949 in the Pacific Palisades, is considered one of the most important postwar residences in the USA. It is the Case Study House No. 8 and a National Historic Landmark. The Eames House has served as a blueprint for homes for more than seventy years. It was built fast and economically to meet surging post-war needs. The house was erected in two days using materials ordered from catalogues, and it was a triumph of innovation for its time. Inspired by such a forward-thinking, experimental approach to the design of dwelling, this introductory design studio will challenge students to unfold new spatial and formal arrangements comprising re-imagined parts that stimulate creatively framed passages and transitions within the dwelling landscapes of today.
Students will speculate on architectural form, space, order, and material innovation, to study and transform a portion of this case study house in three distinct stages:
Examine and Document: Students will analyze Case Study House No. 8 to explore and materialize formations and constituents of architectural thresholds as a kit of parts.
Multiply, Array and Transform: Students will then multiply and situate those components within simple geometric arrays as a vehicle for further speculations on architectural space, form, order, and the inter-relationships of objects and fields. Concurrently students will transform a zone within that array (comprising at least two adjacent components,) and rethink construction logics through idea-driven model-making.
Isolate and Elaborate: The isolation of that zone for final documentation. Each design phase will include both digital and analog two-dimensional and three-dimensional representation.
For questions about the program curriculum, please contact summer@aud.ucla.edu.
Program Dates: July 5 – July 28, 2023
Program Type: Open enrollment/ In-person
Program Eligibility: High school diploma (or equivalent)
UCLA Coursework: Architecture & Urban Design 103; 6 units
Enrollment Deadline: June 15, 2023
The schedule and syllabus are subject to change. Enrolled students will be given updated materials closer to the program start date.
The program fee includes the unit fees for the UCLA coursework offered as part of the program and thus varies by UC student status. In addition to the program fee, students are assessed other campus and administrative fees during the summer. This is a summary of fees that commonly apply to the selected student type.
Actual tuition and fees are subject to change by the University of California. Visit the fees, payment, and financial aid section for important disclaimer, as well as more details on fees, payment instructions, and information on delinquency, refunds, and financial aid.
Ackerman Student Union Fee
$13.80
Ackerman / Kerckhoff Seismic Fee
$22.80
Undergraduate Student Association Fee
$49.86
Document Fee (incoming UCLA students only)
$50.00
Total Estimated Fees:
$3,563.12
* Fees only apply for certain student types
Meet your instructors
Julia Koerner
Director of UCLA Architecture and Urban Design's Summer Programs
Julia Koerner is an award-winning Austrian designer working at the convergence of architecture, product and fashion design. She is internationally recognised for design innovation in 3D-Printing, Julia's work stands out at the top of these disciplines. Her designs have been featured in the National Geographic Magazine, VICE, WIRED and the New York Times among other publications. Museums and Institutions which have exhibited her work include the Metropolitan Museum of Art in New York (MET), the Art Institute of Chicago, the High Museum of Art in Atlanta, the Philadelphia Museum of Art, the Palais des Beaux Arts in Brussels, Museum of Applied Arts MAK Vienna, Ars Electronica, among others. The constantly intriguing aspect of Julia's work is its embodiment of a beautiful organic aesthetic.
Julia is founder of JK Design GmbH, specialising in digital design for 3D-Printing. In 2015, Julia launched an entirely 3D-Printed ready-to-wear collection entitled 'Sporophyte'. Her collaborations involved 3D-Printed fashion pieces developed with Haute Couture Houses for Paris Fashion week and 3D printed costumes for Hollywood entertainment productions such as Marvel's Black Panther in collaboration with Ruth Carter which recently won an Oscar for Best Costume Design. She further collaborated with Swarovski on a showpiece which displays Swarovski's continued strive for innovation and the early developments of 3D-printing technology with glass.
Born in Salzburg, Austria, Julia received master degrees in Architecture from the University of Applied Arts in Vienna and the Architectural Association in London. She is currently based between Los Angeles and Salzburg and has previously practiced in London and New York. Julia is the Director of UCLA Architecture and Urban Design's Summer Programs Jumpstart and TeenArch Studio and has been a faculty member since 2012. She previously held academic appointments at the University of Applied Arts in Vienna, Lund University in Sweden and the Architectural Association Visiting Schools in France and Jordan.
Julia will lead a team of UCLA Architecture and Urban Design students and alumni to deliver the Jumpstart Summer Institute program.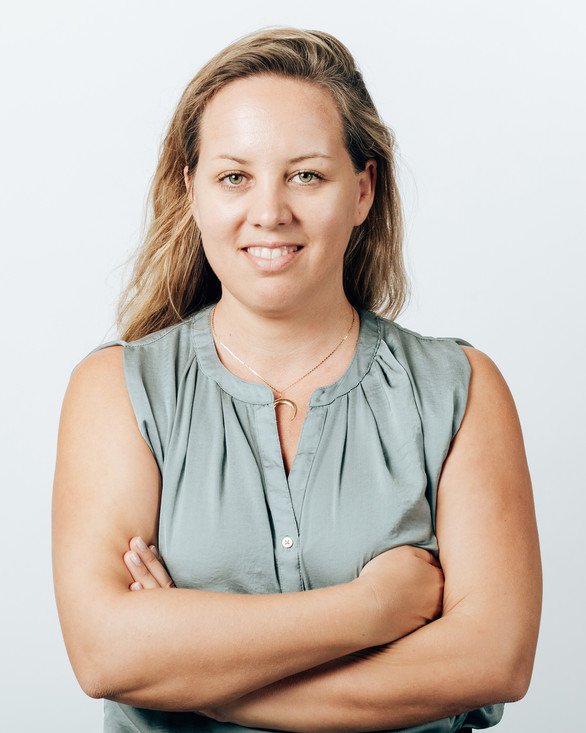 JumpStart Summer Institute – Introduction to Architecture FAQ
No, previous knowledge is not required. This is an introduction to the architectural design program.
No, it is open to anyone interested in idea-driven design and design thinking.
Yes, you are welcome to bring past work to be reviewed during the portfolio workshop, which is part of the fourth week of the program. Feel free to incorporate past experiences as well as work developed as part of the Jumpstart program in the development of your portfolio.
No, materials will be provided by the department for students participating in the program.
Still have questions? Check out the general Summer Institutes FAQ.