Nanoscience Lab Summer Institute
Discover the exciting field of nanoscience through hands-on experiments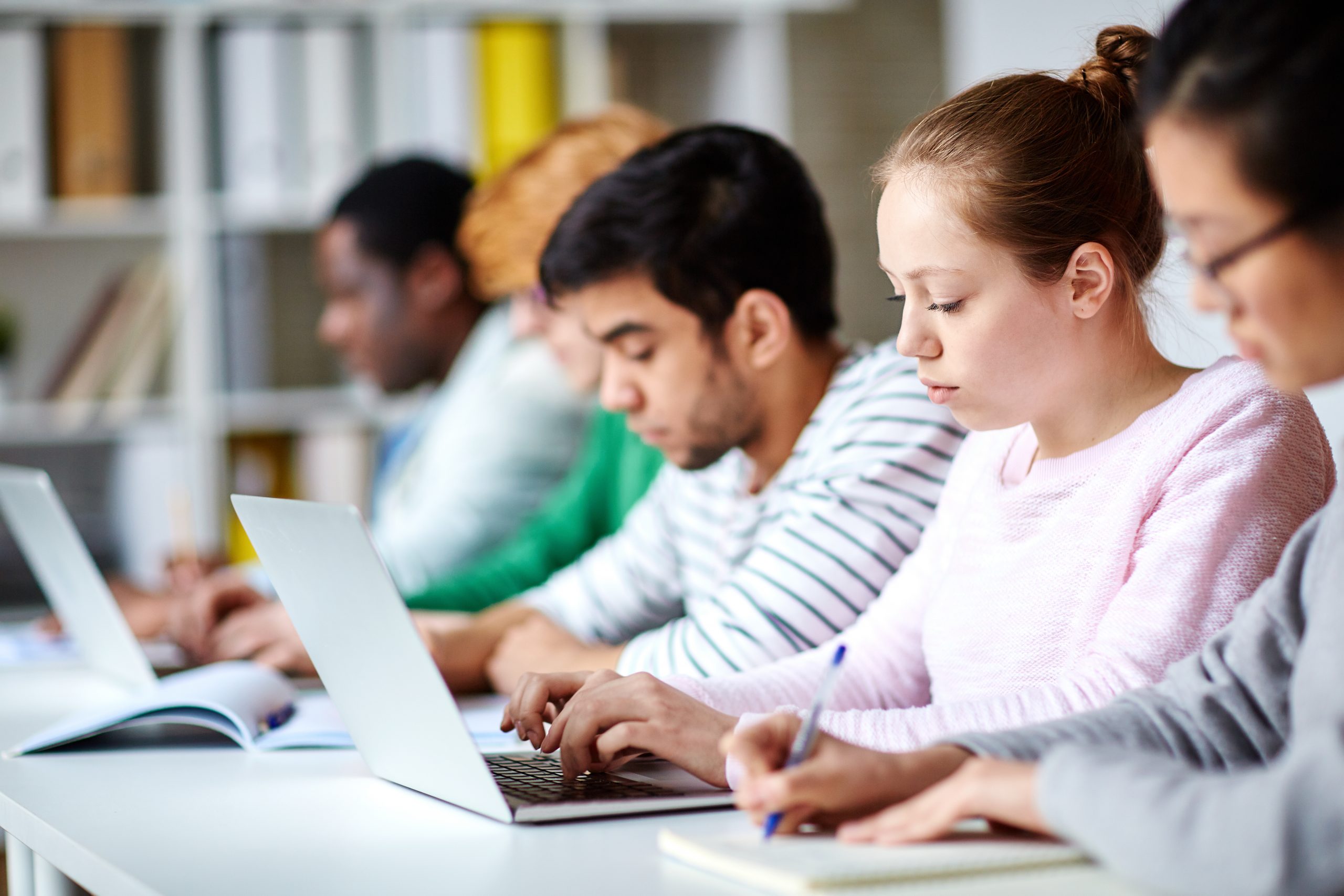 Explore cutting-edge research in nanoscience and nanotechnology
The Nanoscience Lab Summer Institute is an exclusive summer workshop for high school students with a background in chemistry who are interested in advanced science and technology.
During this five-day program, students have the unique opportunity to explore technologies similar to those currently investigated by the scientific community through hands-on experiments that give students a survey of diverse topics, including bio-toxicity, supercapacitors, and photolithography. These experiments, designed by UCLA researchers, teach students the key concepts of nanoscale phenomena that make nanoscience and nanotechnology one of the most exciting fields of research today.
Nanoscience Lab Summer Institute Program Overview
Students will participate in person at UCLA, experiencing all that our campus has to offer during their summer program.
For participants in the Nanoscience Lab Summer Institute, living in on-campus housing is optional. Students who wish to live in UCLA residence halls alongside other program participants may sign up for housing at the time of registration. The total cost for housing, which includes room, board (two meals per day), student supervision, and evening and weekend activities, is an additional $702.
For more information on UCLA housing precollege programs, please see the Housing for Minors page.
The Nanoscience Lab Summer Institute  awards credit for the following UCLA coursework:
Chemistry 7 – Nanoscience and Nanotechnology Laboratory (2 units)
At the Nanoscience Lab, students will learn some of the key concepts of nanoscience and nanotechnology through seminars, hands-on experiments, analyzing collected data, and seeing the instruments that enable this science.
Students will be introduced to both pervading approaches in nanofabrication: Bottom-up and Top-Down, and will fabricate nanostructures and devices using these approaches. The properties of materials and devices will be evaluated with nanoscale components by performing hands-on experiments. Students will learn to analyze their experimental results with scientific vigor. They will learn how research from nanoscience is already being used and what other applications are possible in the near future. They will also practice presenting what they have learned to others, including non-experts.
Eligibility
To apply for the Nanoscience Lab Summer Institute, students must meet the following qualifications:
14 years of age or older as of June 21, 2022
Enrolled in grades 10 – 12 during Spring 2022
Strong science foundation in chemistry, physics, and biology
Students who do not meet the eligibility requirements are encouraged to consider the Applications of Nanoscience Summer Institute instead.
Admission
The program has application requirements for admission. Eligible applicants who successfully submit all requirements will be reviewed and notified via email of an admission decision within 3 weeks. See Application Requirements below for more details.
Applicants are required to provide the following during the online registration process.
Short essay responses to the following prompts:
In no more than 250 words: What interests you in science or technology and how will participation in this program help you achieve your academic and personal goals?
In no more than 125 words: How did you hear about nanoscience and nanotechnology and what is your current understanding of these topics?
Applications will be reviewed in two rounds.
Round 1
Students who apply before March 9 will receive their admission decision notification via email by March 16. The registration fee will be required to reserve your space in this program. Full payment will be due by June 5.
Round 2
Students who apply before April 6 will receive their admission decision notification via email by April 13. The registration fee will be required to reserve your space in this program. Full payment will be due by June 5.
Have all your application requirements ready and follow step-by-step instructions for admission-based programs available in the Registration and Enrollment – Summer Institutes section.
For questions and assistance, please contact us at info@summer.ucla.edu.
UCLA Summer Sessions Summer Scholars Support
Qualified students attending grades 8th – 11th in Spring 2022 in the state of California may be eligible for Summer Scholars Support, a need- and merit-based scholarship offered by the UCLA Summer Sessions Office. A limited number of full and partial scholarships are available to support enrollment in SCIP/eSCIP, one Summer Course, or a Precollege Summer Institute.
Summer 2022 deadline to apply: April 1.
Session A:
July 25, 2022 – July 29, 2022
Session B:
August 1, 2022 – August 5, 2022
The schedule and syllabus are subject to change. Enrolled students will be given updated materials closer to the program start date.
The program fee includes the unit fees for the UCLA coursework offered as part of the program and thus varies by UC student status. In addition to the program fee, students are assessed other campus and administrative fees during the summer. This is a summary of fees that commonly apply to the selected student type.
Actual tuition and fees are subject to change by the University of California. Visit the fees, payment, and financial aid section for important disclaimer, as well as more details on fees, payment instructions, and information on delinquency, refunds, and financial aid.
| | |
| --- | --- |
| Program Fee | $1,360 |
| Registration Fee | $350 |
| IEI Fee | $61 |
| Document Fee (for first-time Summer Sessions students) | $50 |
Meet your instructors
Sarah Tolbert is a professor in the Department of Chemistry and Biochemistry at UCLA. Research in her group focuses on self-organized nanoscale materials and includes both organic templated inorganic phases and colloidal materials. Current work in her group is aimed at understanding and controlling structure and periodicity in complex nanostructured composite materials, and in exploiting that periodicity for a range of structural, optical, and electronic materials applications.
Projects in Prof. Tolbert's group range from examination of nanoscale phase transitions in surfactant templated inorganic solids to the designed assembly of electro-active composite materials.
Professor Tolbert's honors include a National Science Foundation Early CAREER Development Award, the Office of Naval Research Young Investigator Award, a Beckman Young Investigator Award, and an Alfred P. Sloan Foundation Fellowship.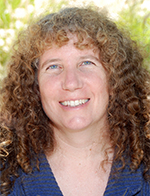 Nanoscience Lab Summer Institute FAQs
This is a one-week program in which students participate in labs every day. Each day involves a different experiment while other nanoscience programs may include labs that are spaced out.
We expect students to have a strong background in chemistry and biology (honors/AP chemistry experience preferred).
Incoming high school freshmen may apply, but should have a strong background in science to be considered.
Yes, students should bring laptops.