Technology Leadership Summer Institute
Prepare to lead innovation and change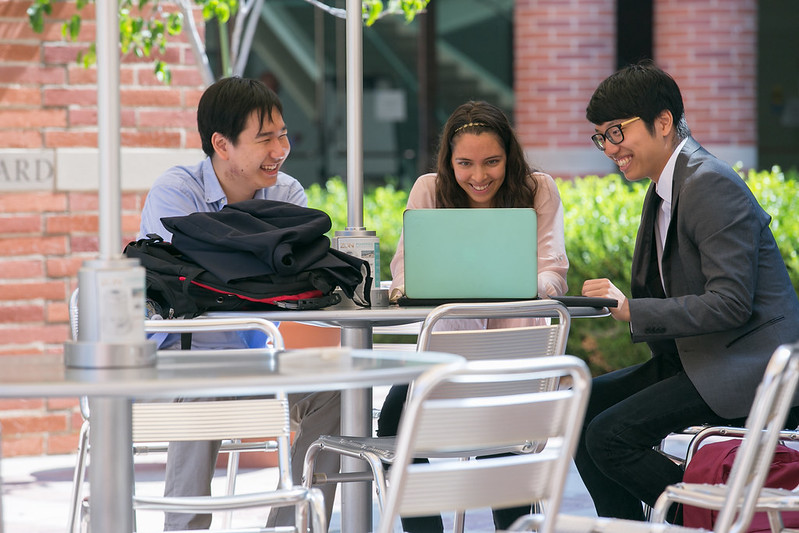 Gain expertise and skills to pursue opportunities at the intersection of technology and business.
Every major industry has become a tech industry.
The Easton Technology Management Center at the UCLA Anderson School of Management presents an innovative summer program to students interested in high-tech finance, healthcare, entertainment/media, manufacturing, and other industries where technology plays a key role in everyday business functioning.
This 6-week intensive program explores the many vital areas of technology leadership including innovation, disruption, and data science.
There will be opportunities to work on team-based projects, analyze case studies to learn about real-life business trends and issues, as well as analyze and visualize data through hands-on exercises on Tableau. Gain exposure to tech-driven companies through guest visits, speaker series, and various panels.
Technology Leadership Summer Institute Overview
Students will participate in person at UCLA, experiencing all that our campus has to offer during their summer program.
The Technology Leadership Summer Institute awards credit for the following UCLA course coursework:
Management 180 – Special Topics in Management: Technology Leadership (4 Units)
Management 180 – Special Topics in Management: AI / Big Data (4 units)
The program offers:
Team-based projects where students will work in teams under the guidance of the instructor for comprehensive feedback.
Speaker Series with high-profile industry leaders and professionals from companies such as Google, Snap, Microsoft, Disney, and more.
Networking Opportunities with industry professionals and graduate students.
Panels with current MBA students for an insight of their experiences in business school and career goals.
Courses taught using up-to-date case studies from Harvard Business School to discuss all current issues in the market.
To participate in the Technology Leadership Summer Institute, students  must:
Currently have a high school diploma (or equivalent)
Registration for the Technology Leadership Summer Institute can be done conveniently online using the steps below.
Access the Summer Institute Online Registration Form here. Read all terms and conditions, then scroll to the bottom and "Continue to Registration".
Complete the first page of the online registration form by answering all mandatory questions, then, select "Continue" at the end of the first page.
Provide responses to all questions on the second page of the online registration form, then "Submit".
Once your form is submitted, you will be redirected to the retrieve registration page, where you can select "Pay Now" to proceed with payment of the non-refundable registration fee ($150 for UCLA and UC students, $350 for Non-UC students). Continue with the payment instructions to reserve your space in the program.
A space in the program is not reserved for you until valid payment of the non-refundable registration fee* is completed. Those who are not prepared to pay after program acceptance can submit their registration form, log out, and retrieve registration at another time to make payment, however you risk losing a space in the program if program reaches capacity prior to the ability to pay. An email with instructions to retrieve registration will be sent within an hour of submitting your registration.
For questions and assistance, please contact us at info@summer.ucla.edu.
Program Dates: June 21, 2022 – July 29, 2022
The fee for a summer course is calculated based on the unit value the course carries. In addition to the course fee, students are assessed other campus and administrative fees during the summer. Below is a summary of fees that apply to all UCLA students (both in-state and out-of-state).
For a complete description of fees including payment instructions, refunds, delinquency and financial aid, visit the fees, payment and financial aid section.
| | |
| --- | --- |
| Program Fee | $3,552 |
| Ackerman Student Union Fee | $13.20 |
| Ackerman / Kerckhoff Seismic Fee | $22.80 |
| Wooden Center Fee | $7.20 |
| SPARC Fee | $22.80 |
| Undergraduate Student Association Fee | $47.27 |
| PLEDGE Fee | $19.42 |
| IEI Fee | $61 |
| Document Fee (incoming UCLA students only) | $50 |
Meet your instructors
Over the past decade, Robinne Burrell has been at the forefront of technology and emerging media, having worked with brands spanning digital, interactive, mobile, and social experiences. Burrell has led product development and strategy at Amazon/IMDb, Match.com/Tinder, and Myspace at their peaks. Through her company Redflight Innovation – an interactive development company located in Los Angeles and Johannesburg, she has built digital products for NBC's The Voice, Comedy Central, and Steven Spielberg's The VR Company, to name a few.
In addition to her work as an innovator and leader, Burrell was named in the top spot as "5 People Pushing Technology You Want to Work With Now" in Forbes Magazine and "Code Breaker of the Year" by Google and the Digital Diversity Network for her groundbreaking work in tech and media. Standard and Poor's identified her as part of the "Society of Industry Leaders" and Hollywood Reporter named her "The Next Generation of Industry Execs". She has been featured on CNN and NBC and is on the board of the Interactive Peer Group for the Television Academy (The Emmys), the most influential board of influencers determining excellence in digital media.
Prior to her leadership positions at top tech and media companies, Burrell also held management positions at Universal Music Group, Sony Electronics, and was an early member of Jimmy Iovine's start-up Inside Sessions, a digital curriculum designed to introduce young musicians how to break into the business of music. Burrell would later go on to be an Ambassador of Goodwill and Peace in Mexico, where she launched a non-profit program for kids to learn arts and humanities. In 2016, she authored the virtual reality user experience for "Take Back the Mic: The World Cup of Hip Hop" for Oculus, which would lead her to become the first African-American woman to be up for an Emmy in VR.
Burrell is also the creator of Access to Innovation workshops, part of Redflight's social enterprise efforts around the world to bring emerging technology to underrepresented communities through immersive curricula in coding, robotics, virtual reality, augmented reality, and entrepreneurship. She recently partnered with the Mandela Family and Africa Rising to
implement the program in Nelson Mandela's hometown of Mthatha in the Eastern Cape of South Africa.
She is the co-creator of "In Your Shoes" a broadcast and virtual reality series that allows historically untold stories to be brought to life by 360-degree video. In 2016 she was awarded First Place in the National Association of Broadcasters Innovation Pilot for her "outstanding commitment to furthering the future of broadcasting" for her work on the project. She is currently working closely with the Mandela Family and Africa Rising, A Kweku and Ndaba Mandela organization – the most prolific of the heirs to the Nelson Mandela legacy, as Founder of the Mandela Cultural Fellowship.
In 2019 was awarded the honor of being a patent owner of Match.com/Tinder for authoring a location-based dating algorithm and specifications. Burrell holds a B.A. in Cinema/Television from USC and completed the Leadership Strategy Program at MIT's Sloan School of Business.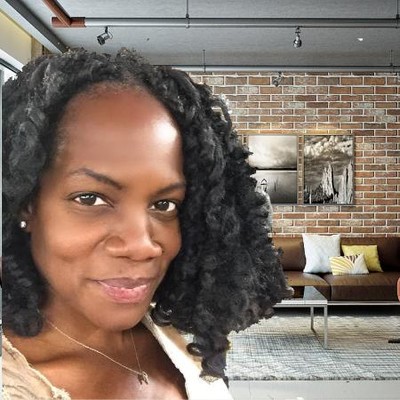 Timothy Park is the Director of Consumer Strategy Analytics & Business Insights Sony Pictures Entertainment.  Park is currently responsible for strengthening SPE's consumer data position by enabling strategic analytics to drive targeted outreach for all the Home Entertainment lines of business. He also continues to lead a data management mandate to bridge the gap between business needs and data systems by spearheading cross-functional analytics initiatives.
Prior to joining Sony, Park headed up the Analytics & Reporting department at DIRECTV/AT&T Entertainment Group where he built a data-driven culture. This increased accountability, improved efficiency and utilized predictive analytics to help deliver a premium viewing experience (for not only the traditional cable channels but also the streaming platform). He also worked as a consulting statistician at The Aerospace Corporation, R&D  Mathematics & Physics from Occidental College and attained his MBA from UCLA Anderson School of Management.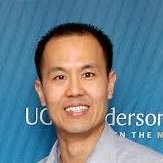 Technology Leadership Summer Institute FAQs
Most students in the program do not have any tech background. In 2018, 75% of our participants had non-technical backgrounds. While the program also attracts working professionals, the majority of participants are college students.
Students will need to check with their academic counselor to see if the coursework included in the program will count towards their graduation requirements or if credit will transfer to their home institution. For UCLA students, courses may fulfill a major or minor requirement, or count as upper-division course credit.