Business of Media, Entertainment, and Sports Summer Institute
Learn to think and act like a seasoned leader in the entertainment business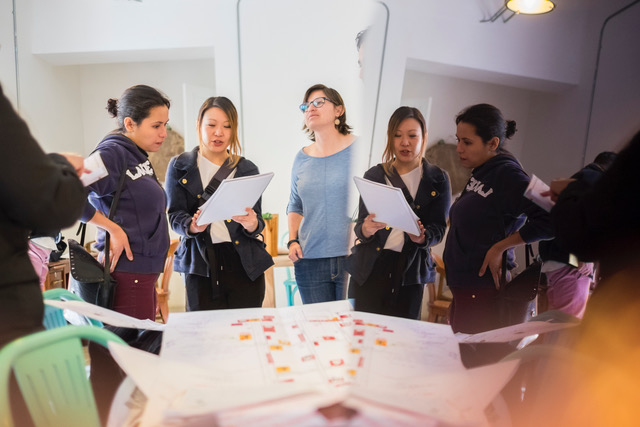 Gain high-impact professional experience through a team-based capstone project for a major entertainment enterprise.
The Business of Media, Entertainment, and Sports Summer Institute is a one-of-a-kind, multi-disciplinary program, designed for undergraduate students and working professionals, that dives into the world of innovating, marketing, and managing within the multi-billion dollar business of entertainment, media, and sports.
This Summer Institute is offered by the Center for Management of Enterprise in Media, Entertainment, and Sports at the UCLA Anderson School of Management. The program is open to all majors.
Students will spend the summer learning the legal, management, marketing, and financial aspects of managing a global entertainment and media enterprise by undertaking a high-profile, team-based capstone project for a major entertainment enterprise.
Students will have the opportunity to speak to executives and learn, first-hand, about the entertainment and sports industries.
All students select one (or more) of four curricular specializations, building a custom educational experience from the following concentrations:
Managing the Entertainment and Media Enterprise
Sports Marketing and Management
Film Marketing and Management
Building the Sports Brand
Business of Media, Entertainment, and Sports Summer Institute Program Overview
Students will participate in person at UCLA, experiencing all that our campus has to offer during their summer program.
To participate in the Business of Media, Entertainment, and Sports Summer Institute, students must meet the following qualifications:
17 years of age or older as of June 20, 2022
Currently have a high school diploma (or equivalent)
Due to visa restrictions, international students must enroll in 8 or more units to be eligible for an F-1 visa.
Students who do not meet the minimum program requirements should not apply and are encouraged to explore other opportunities.
The Business of Media, Entertainment, and Sports Summer Institute awards credit for the following UCLA coursework:
Management 180 – Special Topics in Management (4 units)
Students will learn to think and act like seasoned leaders in the entertainment business, understanding the complexities of the business, contemporary issues, and maintaining the aptitude to navigate industry challenges with maximum effectiveness. The program is a significant complement to any liberal arts or technical education. The program offers specialized concentrations in the following areas:
Managing the Entertainment and Media Enterprise
Modern Marketing
Film Marketing and Management
Sports Marketing and Management
Building the Sports Brand
Business of Television
Note: It is HIGHLY recommended that students with little to no experience in business, management, or marketing (either academically or professionally) select "Managing the Entertainment and Media Enterprise".
Managing the Entertainment and Media Enterprise introduces students to the concepts, analyses, and activities that constitute the management of global sports and entertainment. In particular, the course examines enterprises and brands, and provides essential practice in assessing and solving related business problems.
Students benefit from a balanced approach to the business industry for a value-added "real-world" education in the marketing of sports and entertainment products. Considerable focus is placed on customer or user experience through case studies, lectures and guest speakers. The course is designed to blend theory with practical applications.
Throughout the course, students will:
Build a framework for understanding management strategies in the global marketplace
Gain a comprehensive overview of the sports and entertainment industry and related business issues through reading materials, case study analysis, and lecture and guest speakers
Be exposed to unique learning opportunities and insights into various management functions within the sports and entertainment industry
Become familiar with key strategic issues that cut across the entire sports and entertainment business landscape
Learn to comprehend the basic economic principles underlying the industry.
This course examines the driving changes transforming media and entertainment. The core of this track will focus on what our media and entertainment enterprises look like now and how they are set to evolve in the future. In this course we will:
Analyze the business models of traditional media and entertainment companies
Evaluate the structure of entertainment and the major factors changing the industry
Conduct an in-depth evaluation of the influential drivers in the industry's value chain
Examine the trajectory of current entertainment enterprises
Survey how different entertainment properties are marketed today
Obtain valuable insight from guest speakers who are leaders in their fields
Gain in-depth knowledge of the development of motion pictures and television shows
Learn and understand the skillful branding practices essential to capturing consumers, whether for marketing a movie franchise, a television program or a celebrity
Past guest speakers have included:
Gregoire Gensollen (Lionsgate)
Bob Dowling (Paley Media Center)
Craig Dehmel (Fox)
Mark Lam (Live 365)
Bruce Cohen (Jinks/Cohen Productions)
Tristan Coopersmith
Apollonia Kotero
Past experience days:
Sony Studios
LA Film Festival
Fox Studios
Disney Studios
Universal Studios
Past capstone projects:
Lionsgate
Wasserman Media Group
The Film Collaborative
Splashlife
Playboy
This track emphasizes real-world experience by providing students with career insights that only industry professionals can offer through:
Immersive in-class learning with experts in their field
A lecture with one of sports' most influential individuals
Onsite behind- the-scenes visits to L.A.'s world-famous stadiums
Firsthand exposure to the essentials of production of large-scale events
Mentorship by sports professionals through a capstone project
This course is crucial for anyone who is considering a career in sports.
Past guest speakers have included:
Ted Yeschin (Wasserman Media Group)
Barry Axelrod (MLB Agent)
Darrin Smith (NCAA and Super Bowl Champion)
Josh Rawitch (VP Dodgers)
James Voris (CTO NFL)
Past experience days:
NHL Draft
Sports Career Conference
Galaxy Game and Stadium Tour
AEG Tour of Staples Center
AVP Volleyball Tournament
NFL 101
Dodgers Game and Stadium Tour
Past capstone projects:
LA Galaxy
Wasserman Media Group
LA Sparks
LA Dodgers
Mandalay Baseball
UCLA Athletics
ESPN/Epic States
This course explores the world of sponsorships, endorsements, public relations, digital marketing, ticket sales, event marketing, venue marketing, and other related topics in Sports Marketing. This course will be based in real-world experience: guest speakers, case studies, and current events will shape class discussions.
Registration for the Business of Media, Entertainment, and Sports Summer Institute can be done conveniently online with the following steps:
Access the Summer Institute Online Registration Form starting February 15 at 8am Pacific Standard Time (PST). Read all terms and conditions, then scroll to the bottom and select "Yes, Continue to Registration."
Provide responses to all required questions on both pages of the registration form and then "Submit".
Once your form is submitted, you will be redirected to the retrieve registration page, where you can select "Pay Now" to proceed with payment of the non-refundable registration fee* ($150 for UCLA and UC Students, $350 for Non-UC Students). Continue with the payment instructions to reserve your space in the program.
A space in the program is not reserved until a valid payment of the non-refundable registration fee* is made. If you are not prepared to pay after submitting the registration form, you may retrieve your registration at another time to make payment; however, this risks losing a space in the program if it reaches capacity prior to payment being submitted. An email with instructions to retrieve registration with your five-digit registration number will be sent within an hour after submitting your registration.
*The registration fee is required for each program and is not refundable under any circumstances including, but not limited to, drop for non-payment and withdrawal, even if you withdraw from the program before it begins.
If the program is full, you will not be prompted to make payment. If the program offers a waitlist and your application is accepted from the waitlist, you will be notified by email with instructions for how to submit payment. Please note if the payment is not submitted within 24 hours of receiving the email, you will be moved to the end of the waitlist.
If registering after May 1, full payment of the program fee and non-refundable registration fee will be required to reserve your space in the program. Additional fees, such as the document fee and IEI fees, will be assessed after enrollment.
For questions and assistance, please contact us at info@summer.ucla.edu.
Program Dates: June 21, 2022 – July 29, 2022
The schedule and syllabus are subject to change. Enrolled students will be given updated materials closer to the program start date.
The program fee includes the unit fees for the UCLA coursework offered as part of the program and thus varies by UC student status. In addition to the program fee, students are assessed other campus and administrative fees during the summer. This is a summary of fees that commonly apply to the selected student type.
*Please note that the program fee for the Business of Media, Entertainment, and Sports Summer Institute is displayed using the minimum number of units required for program participation. For those taking additional units as a part of their program experience, please consult the fees, payment and financial aid section to determine the unit fees per student type in order to calculate the total institute fee based on your tailored package of course selections.
Actual tuition and fees are subject to change by the University of California. Visit the fees, payment, and financial aid section for important disclaimer, as well as more details on fees, payment instructions, and information on delinquency, refunds, and financial aid.
| | |
| --- | --- |
| Program Fee | $2,931 |
| Ackerman Student Union Fee | $13.20 |
| Ackerman / Kerckhoff Seismic Fee | $22.80 |
| Wooden Center Fee | $7.20 |
| SPARC Fee | $22.80 |
| Undergraduate Student Association Fee | $48.03 |
| PLEDGE Fee | $19.42 |
| IEI Fee | $61 |
| Document Fee (incoming UCLA students only) | $50 |
Meet your instructors
Beverly Macy
Instructor/Lecturer
A recognized influencer and thought-leader in emerging technology, media trends, blockchain and NFTs, and more, Beverly Macy draws on her experience as author, educator and industry expert on the evolution of social and digital media to help organizations, brands, and individuals build effective digital business strategies to succeed in today's globally connected business climate.
She is the co-author of The Power of Real-Time Social Media Marketing, a critical best-selling business book for understanding digital and social media to strengthen or redefine a brand, listen to what customers think, need, and want, and effectively measure efforts.  This ground-breaking book has been used in over 20 universities and is on the shelves of many corporate libraries.
Beverly is an Instructor at UCLA Extension and a Lecturer at MEMES Center for UCLA Anderson School of Management, as well as Kelley School of Business, UI.  She was awarded the prestigious Distinguished Instructor Award in 2010. She is one of the most highly rated instructors at UCLA Extension and is a respected and highly-sought after professional speaker on real-time digital media strategy, blockchain and analytics, and marketing and branding.
She has worked with Fortune 500 companies such as Lamborghini, Aston Martin, IBM, Toyota, The Walt Disney Company, Xerox Corporation, United Healthcare, Qualcomm, Boeing, Weber Shandwick, and more.  She spent over a decade at Xerox Corporation as an executive, where she received top honors for sales and marketing efforts.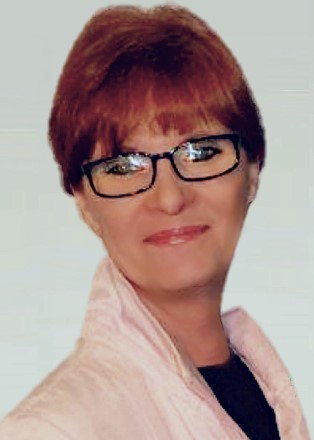 Jae Goodman is CEO of Observatory Marketing (Formerly CAA Marketing), jointly backed by Stagwell Media and Creative Artists Agency (CAA). Observatory provides corporate clients with strategic and creative solutions that leverage the power of popular culture to build brands and drive business results. Observatory clients include Activision Blizzard, Anheuser-Busch/InBev, Bonobos, Chipotle, Coca-Cola, Diageo, Esprit, GE, ModCloth and VCA. Past projects include work for Burberry, Dell, Dolby, GAP, LVMH, Microsoft, Neiman Marcus, Old Navy, QVC, (RED), Revlon, Umpqua Bank, Virgin and many more.
Under Goodman's leadership, CAA Marketing grew exponentially and expanded internationally, including global initiatives for Budweiser, Coca Cola and Canada Goose, and regional initiatives in China and South America for AB/InBev, all of which resulted in significant sales gains for their respective brands.
CAA Marketing (now Observatory) has earned four Cannes Lions Grand Prix in four different categories (Film, Cyber, PR, Branded Content & Entertainment) and thirty Cannes Lions in total. CAA marketing is also responsible for the first and second brand films ever accepted to the Sundance Film Festival, eleven Emmy nominations for four different clients with four wins, and ten Webby Awards.
In the past three consecutive years Goodman has been named to Fast Company's Most Creative People in Business 1000, AdWeek's Creative 100, and Ad Age's Creativity 50 list. In 2016, Goodman was elected to the Board of Effie Worldwide and selected as the inaugural President of the Cannes Lions Entertainment Jury. Goodman lives in Los Angeles with his wife and two children, where he serves on the Board of Trustees of St. John's Hospital and is on the faculty at his alma mater, UCLA.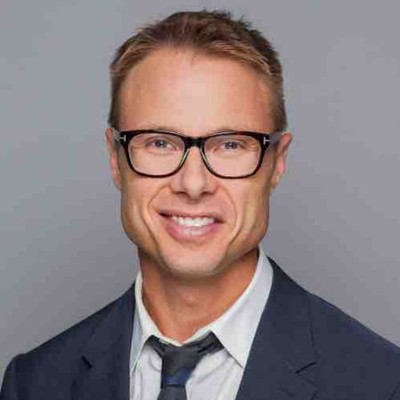 Mark Francis, a native of Fredericton, NB, Canada, holds an MBA and M.A. in sports administration as well as a diploma in university teaching from the University of New Brunswick. He works as an instructor in sports management at UCLA's Center for Managing Enterprise in Media, Entertainment & Sports (MEMES); an adjunct instructor in sports technology at Camosun College; and a sports management consultant for BaAM Productions in Los Angeles, overseeing the firm's interests throughout the professional sports industry.
BaAM is a premier event production and management firm whose signature events include the NHL Winter Classic, MLB All-Star FanFest, 2014 NHL Coors Light Stadium Series, Pro Football Hall of Fame FanFest 2014, and the 2015 Pan American Games. A specialist in the area of fan experience and engagement, Francis has significant interests in social media marketing and ROI, brand management, marketing, business development, sports technology, and law. He boasts a wealth of experience at all levels of sport, from academic, business, administrative and high-performance coaching perspectives, which enable him to speak from experience when it comes to his business relationships and teachings. Through his current and prior professional associations with numerous esteemed sports organizations, Francis has developed an extensive professional network throughout all levels of the sports industry, many of whom appear annually during his Sports Business program delivered through the Center for MEMES at UCLA Anderson School of Management.
A dedicated supporter of community involvement, Francis also serves as advisory board chair of the African Sports Business Association, and as volunteer head coach of the men's hockey program at UCLA, where he was selected as one of two finalists for the PAC-8 Coach of the Year Award for 2012. Francis was also selected as head coach of the PAC-8 selects at the ACHA National Championships in Philadelphia in 2011 and 2013. He recently completed a two-year term serving as the executive director of the PAC-8 Men's Hockey Conference.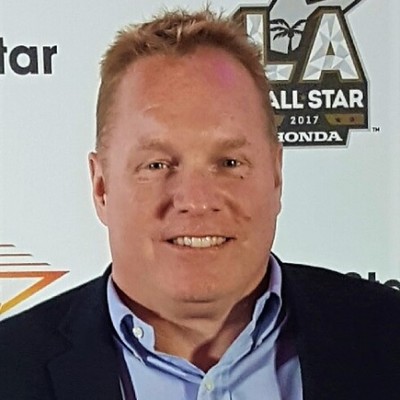 In May 2020, Edward Sabin founded Cypher Content LLC, a television production company, of which he is its CEO.Before launching Cypher Content, Edward Sabin was the Executive Managing Director, International, at A+E Networks. Sabin managed all aspects of the company's rapid growth activities and led business operations for A+E Networks' international channels globally. As Executive Managing Director, International, Sabin oversaw all key relationships, partnerships, channels, program sales, and original production activities. In addition, Sabin was responsible for leading a range of global strategic and operational initiatives and teams, managing commercial policy and coordination on global ad sales and distribution, and evaluating and enhancing A+E's global and local approaches to business functions. Sabin also ran A+E's international digital strategy and business.
Before joining A+E, Sabin was the Group Chief Operating Officer for Discovery and TLC Networks, as well Science Channel and Velocity. In this role, Sabin had direct oversight for all strategy, network operations, talent management, research, and financial and business matters for Discovery's two U.S. flagships, Discovery Channel and TLC, as well as Science Channel and one of the fastest growing networks in the US market, Velocity.
Prior to joining Discovery in 2007, Sabin was with Fox Television Studios for seven years, where he served as Senior Vice President, Business Development and Operations, and, before that, Vice President, Business and Legal Affairs. At Fox, Sabin oversaw the business operations for domestic production groups, devised and implemented business models for international format production and distribution, oversaw the acquisition and formation of local production companies around the world, and structured the company's new media production business model.
Earlier, Sabin was a partner at Greenberg Glusker, a full service business and entertainment law firm based in Los Angeles.
Sabin received both his Juris Doctor and Bachelor of Arts degrees from the University of California, Los Angeles.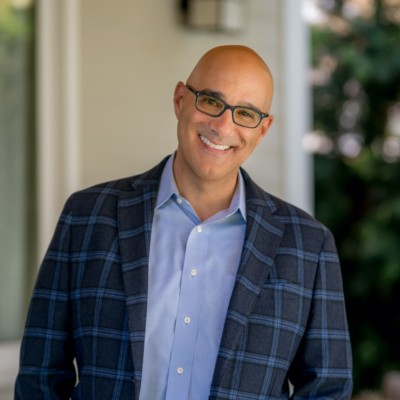 Diana Day has been in a notable figure in sports marketing and athlete representation in the United States for the past 16 years. During her career, she has played an integral role in the domestic and global brand strategy, creation, and execution for numerous athletes, including many NBA icons. She is passionate about not only building curated brands for athletes and influencers across the world, but also aligning companies and properties with the right celebrities to create authentic and dynamic partnerships. For nearly 12 years she was a Principal at Landmark Sports – a premium, full-service sports management and marketing firm for elite NBA players. Prior to Landmark Sports, she worked for Athletes First, a premium NFL representation firm, and SFX, a global sports marketing and management agency. In 2017 Forbes named Diana as one of "The World's Most Powerful Sports Agents," making her the first female to ever be named to the list. Diana earned her bachelor's degree at UCLA (where she was a member of the UCLA Women's Waterpolo Team), and her Juris Doctor at Chapman University School of Law.
Bill Sanders
Lecturer, President, August Icon Marketing
During his 20-year career, Bill has established himself as a respected expert in athlete marketing and personal brand management. His work with icons such as Clayton Kershaw, Yao Ming, Steve Nash and Christian Yelich has in many ways helped set the standard for athlete marketing. By helping clients build, maintain and protect their brands, Bill's approach increases client marketability, raises brand awareness and increases long-term revenue. Bill believes the key to effective talent marketing is the formulation of a long-term player brand strategy, which includes a substantial commitment to community involvement, media relations and social media plans, and the pursuit of appropriate corporate partners. Bill previously served as Chief Marketing Officer at BDA Sports Management and as SVP of Athlete Marketing at Excel Sports Management, where notable clients included Blake Griffin, Danica Patrick, Derek Jeter and Kevin Love. Bill currently serves as president of the newly launched August Icon Marketing, and serves clients that include: Clayton Kershaw, Christian Yelich, Patrice Bergeron, Mitch Marner, Taylor Hall, Aaron Nola and many more. During his career, Bill has aligned his clients with numerous global brands, including: Coca-Cola, Pepsi, Gatorade, Vitamin Water, Visa, American Express, Apple, Sprint, T-Mobile, Verizon, AT&T, Guinness, Bridgestone, Raymond Weil, Tag Heuer and many more.  Bill earned his MBA, with an emphasis in Marketing and Entertainment Studies, at UCLA's Anderson School of Business. He earned his Bachelors of Arts in Political Science from Loyola Marymount University.
Business of Media, Entertainment, and Sports Summer Institute FAQ
The program varies on student experiences in the business of entertainment. We receive students with little to no experience in these industries and those that are already working and looking to expand their knowledge in the business of entertainment, media, and sports. Students are not required to have any specific experience but are expected to have an interest in these industries.
You have one week to change specialization courses with instructor approval after the first day of the program.
Students will need a laptop or desktop computer with a working webcam and microphone as well as a reliable internet connection.
Still have questions? Check out the general Summer Institutes FAQ.