Camera Acting Summer Institute
Learn how to
relate to the
camera lens
and approach
script analysis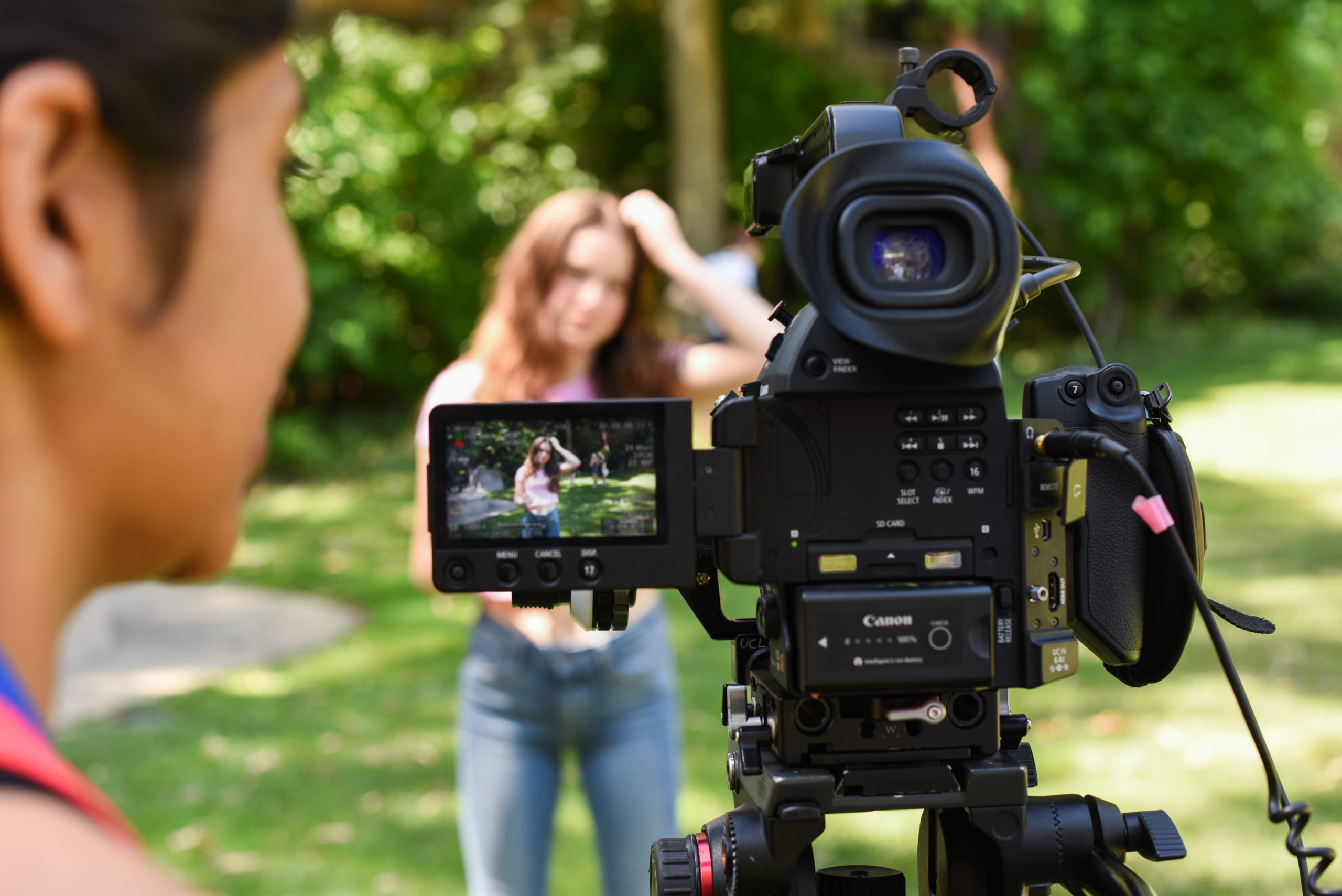 Train your techniques for on-camera acting and gain experience executing a self-taped audition
The UCLA Camera Acting Summer Institute is a two-week, intensive program for students interested in the performing arts. This program encompasses voice, scene study, storytelling, and on-camera acting training.  Students will learn about the process of relating to the camera lens and approaches to understanding a script so that specific choices can be made to prepare for and connect in the audition room.
Students will learn the technical components of acting for the camera and writing and filming their own content, while also gaining hands-on experience executing a self-taped audition. Beyond the classroom, students will attend guest workshops and learn the art of collaboration.
This program is designed for high school students who seek the discipline and training required for participation in a university on-camera program or a career in the entertainment industry.
Please note that all levels are encouraged to apply.
Camera Acting Summer Institute Program Overview
Session A: June 25 – July 8, 2023
Session B: July 9 – July 22, 2023
Program Type: Application based/ In-person
Program Eligibility: 8th-12th grade in Spring 2023 & Ages 14-17
UCLA Coursework: Theater 72; 2 units
Application Deadline: June 1, 2023
Enrollment Deadline: June 15, 2023
The schedule and syllabus are subject to change. Enrolled students will be given updated materials closer to the program start date.
The program fee includes the unit fees for the UCLA coursework offered as part of the program and thus varies by UC student status. In addition to the program fee, students are assessed other campus and administrative fees during the summer. This is a summary of fees that commonly apply to the selected student type.
Actual tuition and fees are subject to change by the University of California. Visit the fees, payment, and financial aid section for important disclaimer, as well as more details on fees, payment instructions, and information on delinquency, refunds, and financial aid.
Document Fee (for first-time Summer Sessions students)
$50.00
Total Estimated Fees:
$4,260.00
* Fees only apply for certain student types
Meet Your Instructors
Patrick Hurley
Instructor
Patrick Hurley graduated from UCLA with his MFA in playwriting. The first part of his Queer Tetralogy On a Queer Day was a Semi-Finalist for The Eugene O'Neill playwrights conference in 2018. His play The Winds of Ariston was part of UCLA's 2017 New Play Festival. In 2018, his serialized play #instagay had twelve episodes at Sacred Fools Theatre in Los Angeles. In 2016, his play My Play's Last Scene was part of the Marianne Murphy Staged Reading Series. That same year his One Act Indigo at Midnight was part of the Francis Ford Coppola One Act Play Festival. He worked as a Stage Manager for Francis Ford Coppola on his live television project Distant Vision. He has taught playwriting at UCLA, has been a dramaturg and literary assistant for The Theatre @ Boston Court in Los Angeles, and was the head writer for the 2018 Los Angeles Ovation Awards Ceremony. He is a two-time recipient of the George Burns/Grace Allen Fellowship for Comedy.
Actor and director Rod Menzies is an internationally recognized voice, speech, text, and dialect coach. He is a former co-artistic director of Ensemble Studio Theatre Los Angeles (EST/LA), where he serves on the Board of Directors and contributes as an actor and director in the development of new American plays. He is also a member of the Open Fist Theatre Company, where he acts and directs. In 2018, he appeared in Zuri Alexander's award-winning short film, Quiet Denial, which has screened at a number of film festivals including L.A. Shorts, where it was recognized with an Audience Award.
As a director, Menzies has helmed more than 60 theatrical productions, including three world premieres for EST/LA, and an award-winning world premiere of Tom Jacobson's Walking to Buchenwald for Open Fist. In Los Angeles, he has performed leading roles at Open Fist, A Noise Within, Odyssey Theatre Ensemble, Pico Playhouse, Getty Villa, Chalk Repertory Theatre and EST/LA. A veteran of the Shakespearean Stratford Festival in Stratford, Ontario, Canada, Menzies has played many leading Shakespearean roles, including Mercutio in Romeo and Juliet; Sir Andrew Aguecheek in Twelfth Night; Hortensio in Taming of the Shrew; Lysander in A Midsummer Night's Dream and the title role in King Henry V.
As a faculty member in nationally recognized conservatory programs, Menzies has taught acting and directing through many courses in voice, speech, text, and dialects. He is a founding faculty member of Canada's National Voice Intensive where he taught voice and Shakespeare text for 15 years. As the founding producing director of New York Theatre Intensives, he taught a summer intensive in new play development in collaboration with the member artists of EST/NY.
Among the actors he has coached are Patricia Arquette, Neve Campbell, David Duchovny, Mariska Hargitay, Adrian Homes, James Purefoy, Marcus Scribner, Alicia Silverstone, TJ Thyne, and Sophie Turner.
In addition to UCLA TFT, Menzies teaches at the AMDA Conservatory of the Performing Arts. He received his master of fine arts degree in theatre from York University in Toronto and a diploma in acting from Bristol Old Vic Theatre School in Bristol, England.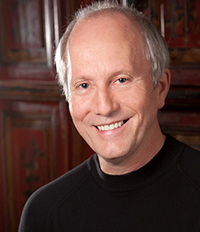 Les Miller is an award-winning short film director and screenwriter. Her acting journey began at 16, when she took an intensive summer course in the Meisner Technique with Sidney Kay from The Neighborhood Playhouse. Encouraged to continue training full-time, Les moved from her home in Pennsylvania to study with the legendary Stella Adler in NYC. After completing 2-years at the Stella Adler Acting Conservatory, she furthered her studies at the HB Studio with Uta Hagen. Les applied her expertise in the craft of acting as a Casting Director in NYC, having cast small independent feature films, and commercials for major brands such as Snickers, AT&T and Renuzit. Les has directed several plays, staged readings, and many actor showcases for high level industry insiders.
Previously, Ms. Miller taught acting and film directing at the New York Film Academy at Universal Studios, served as Director of New Works for the Ark Theatre Company, and was a member of the Playwrights Unit at the Ensemble Studio Theatre, LA.
Currently, Les teaches acting for the camera, and audition technique at the prestigious Theatre of Arts, and the art of directing actors for the screen at the UCLA Extension. In addition, Les is a much sought-after private audition coach whose clients regularly appear in film and television.
As an academic, Ms. Miller holds an M.F.A. in Film Directing and Production from UCLA. She also holds a Certificate in Screenwriting from the UCLA Professional Program in Screenwriting. She graduated Summa Cum Laude with a double Bachelor's Degree in Psychology, and the Thomas Hunter Honors Program from Hunter College, City University of New York.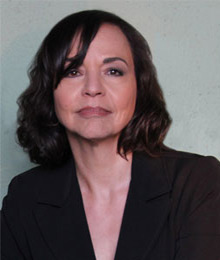 Kathryn Schott
Instructor
Kathryn Schott is a graduate of UCLA TFT Master's program. Since graduating in June 2020, she has directed two award winning short films: Mr. Baker and Don't Jump, starred in several short films, commercial campaigns and most recently wrapped up her first lead in the indie feature film City of Love. She has also successfully launched a career as a voice over artist and audiobook narrator and is looking forward to directing and producing her next short film in the Summer of 2022. When not working on her own creative pursuits, Kathryn has enjoyed passing on this love through teaching in the arts, including as a lecturer for UCLA's MFA program, and conducting film acting workshops.
Alicia Sedwick
Instructor
Before moving to Los Angeles, Alicia Sedwick was a NYC-based actor for over a decade, performing in OffBroadway (Lady Macbeth) and regional theatres including The Old Globe, American Conservatory Theatre (company member), The Colorado Shakespeare Festival and The Ensemble Theatre Company. She has made numerous national commercials and voiceovers, and television credits include Law and Order and LA Dragnet. Alicia is a contributing producer for the nationally-syndicated radio show Experience Talks, and co-produced Spark Off Rose, a live monthly storytelling event in Los Angeles for the last fifteen years. She received her M.F.A. in Acting from The American Conservatory Theatre and teaches College Acting, Movement, Speech, VO, and Conceptual Storytelling. Alicia also coaches and edits speeches for national non-profits, TED Talks, and corporate speakers.
Camera Acting Summer Institute FAQ
You will need to upload one file into a private link on either YouTube or Vimeo and include the password to your private link on the registration form. The link will be your audition, which consists of your slate and monologue.
Slate: Please provide your first and last name, the name of the play your piece is from, the character's name, and the playwright. There is no need to explain what is happening in the play. Feel free to say hello to us.
Monologue Length: 1- 1 ½ minutes is preferred
How to film your monologue: Frame it so that you are facing the camera for a medium to close upshot. Use your best judgment for what will work best for your monologue. If you will be moving during your monologue, a medium shot may be better. You may choose to speak into the camera or slightly off-camera.
Please remember to review your takes, see what works, and adjust as needed before submitting your audition. Trust the process and try not to be overly critical of yourself.
Audition against a blank wall or door.
Please do the monologue in one take.
If you would like to film your slate in a separate take and then edit the take of your monologue into one file, that is acceptable.
You may film your monologue from your phone or tablet. We are not worried about high production value. The most important thing is that we can see and hear you.
Do not do a scene with someone reading lines off-camera.
Do not send prior performances or tapings from plays. Record a new video according to the audition guidelines for the purposes of this application.
Do not put pressure on yourself to deliver the "perfect" audition. Do your personal best, be authentic, and don't forget to have fun!
We welcome students of all levels. However, there should be a strong interest in learning how to act for the camera.
Students will learn how to act on camera, as well as the technical components of a set, movement, and voice.
Students should wear comfortable clothes as they will be participating in classes that have physical movement.
There will not be a final performance. Instead, students will participate in short films that are created, directed, and produced by the students in the TFT Film Department.
Students will need to bring laptops or iPads, a notebook and makeup.
Still have questions? Check out the general Summer Institutes FAQ.