International Development Summer Institute
Develop innovative strategies to address inequality around
the world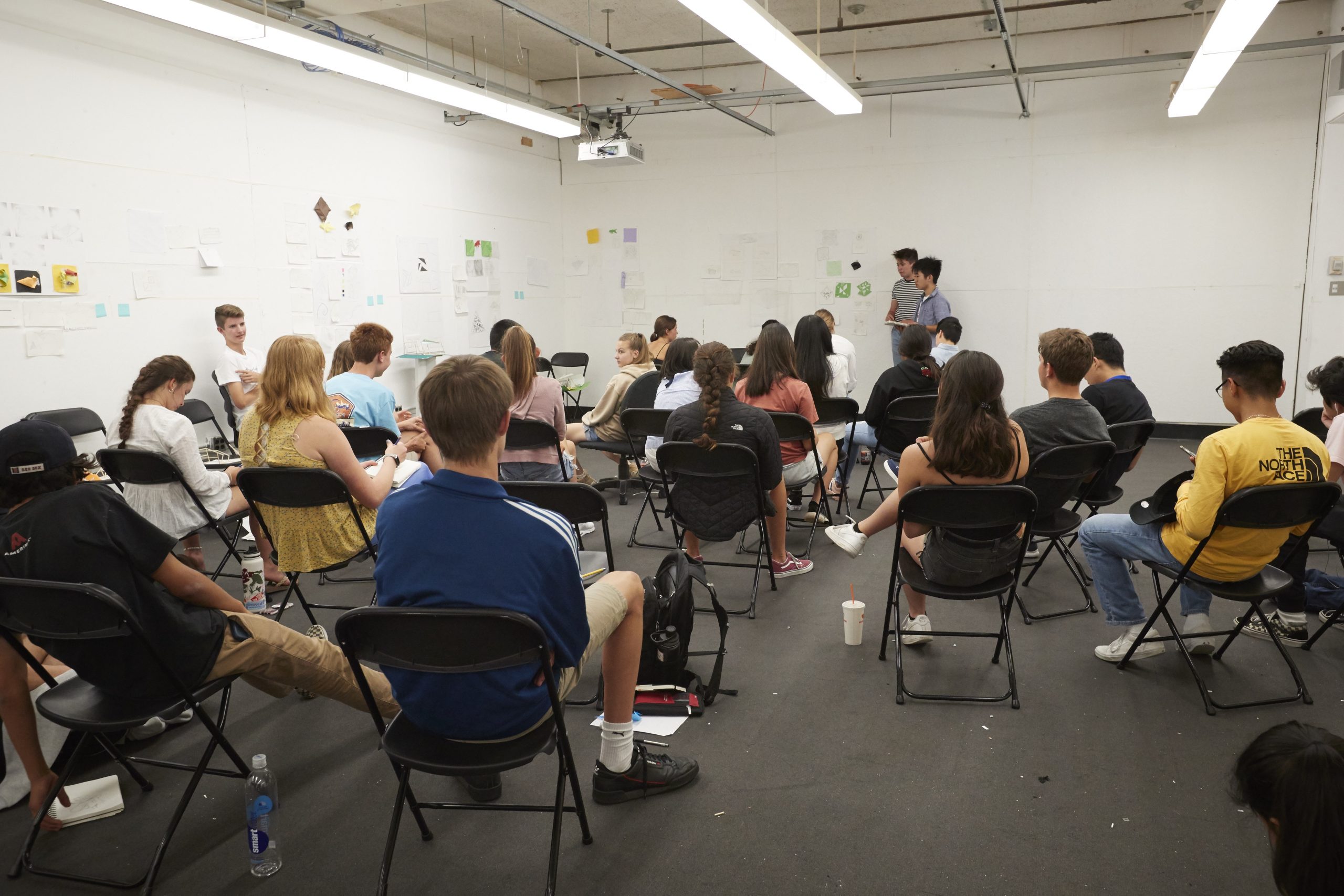 Assess patterns of disparities and social justice through an interdisciplinary lens
The UCLA International Development Summer Institute (IDSI) is a three-week, intensive program for high school students passionate about developing innovative strategies to address some of the most critical issues the world is facing today.
The central objective of this program is to engage students with debates around the widening patterns of disparities of wealth, power, privilege, and access to social justice—as well as the policies, interventions, and forms of citizen engagement intended to address them—both between and within the countries of the Global South and North. Utilizing Los Angeles, a microcosm of the developing world, as a living laboratory, this program offers students a unique opportunity to study, analyze, and critically assess the social, political and economic forces that have shaped inequality in the modern world through an interdisciplinary lens.
Through rigorous coursework, guided discussions and debates, an immersive project incubator lab, and workshops led by experts, students will be trained to develop policy memos, models, and interventions to address local, national, and global issues in ways that are economically, environmentally, and culturally sustainable.
International Development Summer Institute Program Overview
For the first week of the program, students will participate online in an entirely virtual format, with the flexibility to attend from anywhere with internet access. The second two weeks of the program will take place in-person. Students will participate in person at UCLA, experiencing all that our campus has to offer during their summer program.
NOTE: All course meeting times are in Pacific Daylight Time (PDT). If completing the program virtually in a different time zone, please make sure to account for the time difference. The program schedule is subject to change. 
For participants of the International Development Summer Institute, living in on-campus housing during the second two weeks of the program is mandatory (July 4th – July 16th). Housing is not available for the first week of the program. The total cost for housing, which includes room, board (two meals per day), student supervision, and evening and weekend activities, is an additional $1404.
For more information on UCLA housing precollege programs, please see the Housing for Minors page.
The International Development Summer Institute awards credit for the following UCLA coursework:
International Development Studies 1 – Introduction to International Development Studies (5 units)
The UCLA International Development Summer Institute is offered under the guidance of the International Institute, which serves as the focal point for international research and teaching at UCLA. Through its multidisciplinary centers and programs dedicated to the study of world regions and global issues, this program fosters learning about and active participation in the contemporary world.
Eligibility
To apply for the International Development Summer Institute, students must be enrolled in:
Grades 8 – 12 during Spring 2022
Students who do not meet the eligibility requirements will not be considered and are encouraged to explore other opportunities.
Admission
The program has application requirements for admission. Eligible applicants who successfully submit all requirements will be reviewed and notified via email of an admission decision within 2-3 weeks. See Application Requirements below for details. Early application is strongly encouraged.
Applicants are required to provide the following during the online registration process:
Applying for the International Development Summer Institute can be done conveniently online with the following steps:
Prepare all "Application Requirements" prior to starting the registration form.
Access the Summer Institute Online Registration Form starting February 15 at 8am Pacific Standard Time (PST). Read all terms and conditions, then scroll to the bottom and select "Yes, Continue to Registration."
Provide responses to all required questions on both pages of the registration form and then "Submit".
Allow up to two weeks for the program instructor(s) to review your application after submission. An email will be sent to you with the official decision.
If accepted to the program, follow the steps in your acceptance email to make payment of the $350 non-refundable registration fee* to reserve your space in the program.
A space in the program is not reserved until a valid payment of the $350 non-refundable registration fee* is made. If you are not prepared to pay after submitting the registration form, you may retrieve your registration at another time to make payment; however, this risks losing a space in the program if it reaches capacity prior to payment being submitted. An email with instructions to retrieve registration with your five-digit registration number will be sent within an hour after submitting your registration.
*The registration fee is required for each program and is not refundable under any circumstances including, but not limited to, drop for non-payment and withdrawal, even if you withdraw from the program before it begins.
If the program is full, you will not be prompted to make payment. If the program offers a waitlist and your application is accepted from the waitlist, you will be notified by email with instructions for how to submit payment. Please note if the payment is not submitted within 24 hours of receiving the email, you will be moved to the end of the waitlist.
If registering after May 1, full payment of the program fee and non-refundable registration fee will be required to reserve your space in the program. Additional fees, such as the document fee and IEI fees, will be assessed after enrollment.
For questions and assistance, please contact us at info@summer.ucla.edu.
UCLA Summer Sessions Summer Scholars Support
Qualified students attending grades 8th – 11th in Spring 2022 in the state of California may be eligible for Summer Scholars Support, a need- and merit-based scholarship offered by the UCLA Summer Sessions Office. A limited number of full and partial scholarships are available to support enrollment in SCIP/eSCIP, one Summer Course, or a Precollege Summer Institute.
Summer 2022 deadline to apply: April 1.
Program Dates:
June 27, 2022 – July 16, 2022
The schedule and syllabus are subject to change. Enrolled students will be given updated materials closer to the program start date.
The program fee includes the unit fees for the UCLA coursework offered as part of the program and thus varies by UC student status. In addition to the program fee, students are assessed other campus and administrative fees during the summer. This is a summary of fees that commonly apply to the selected student type.
Actual tuition and fees are subject to change by the University of California. Visit the fees, payment, and financial aid section for important disclaimer, as well as more details on fees, payment instructions, and information on delinquency, refunds, and financial aid.
**MANDATORY HOUSING FEE** = $1,404
Students living in on-campus housing will be charged an additional housing fee.
| | |
| --- | --- |
| Program Fee | $2,095 |
| Registration Fee | $350 |
| IEI Fee | $61 |
| Document Fee (for first-time Summer Sessions students) | $50 |
Meet your Faculty and Instructors
Michael Lofchie
Faculty – Associate Dean
Professor Michael Lofchie is the Associate Dean for Social Science, current Chair of the International Development Studies Interdepartmental Program, former Chair of the Department of Political Science, and a specialist in comparative politics and African studies. He served as the director of UCLA's James S. Coleman African Studies Center from 1978 to 1989.
Professor Lofchie teaches undergraduate and graduate introductions to comparative government, and offers graduate seminars on the political economy of Africa and structural adjustment. His research focuses on the politics of economic reform in Africa. Professor Lofchie's work has become an influential source for scholars and policymakers seeking to understand the dynamics of famine in Africa. He has worked as a consultant to U.S.A.I.D. and World Bank projects.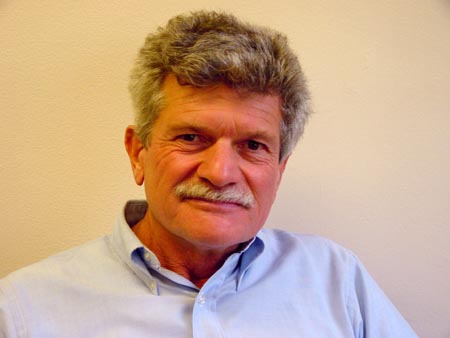 Erica Anjum serves as the Deputy Director of the UCLA James S. Coleman African Studies Center, is a lecturer with the International Development Studies Interdepartmental Program, and works with a number of committees dedicated to pedagogical reform and community engagement on and off-campus. Her background includes multidisciplinary and interdisciplinary training and experience in the visual arts, STEM, philosophy, policy, planning, and regional and international development.
Anjum's current research interests center on exploring the potential of the built environment to improve quality of life through intentional design processes and on examining partnership strategies to address both the needs of migrants and the very spaces and communities that are experiencing and interacting with diverse patterns of rapid-onset population growth.
An ongoing research project of hers focuses on infrastructure development to increase access to quality water and other basic needs in mega-cities of the "Global South." Another project applies a critical feminist theory perspective to better understand how to empower women and girls living in refugee settlements in East Africa.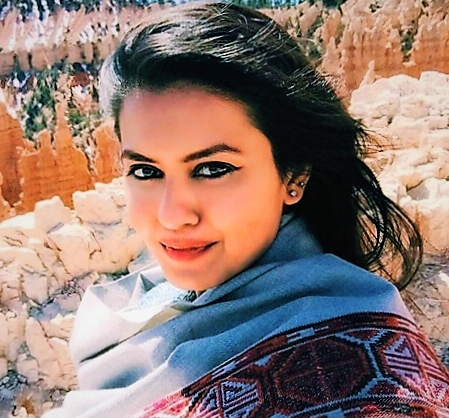 International Development Summer Institute FAQ
Marginalized communities in the U.S.
Latin American Case Studies: Mexico, Brazil, Ecuador, Argentina
European Case Studies: Bosnia, Romania, Greece, Germany, France, Ukraine, Russia
Asian Case Studies: China, South Korea, Japan, India, Bangladesh
African Case Studies: Botswana, South Africa, Ethiopia, Sudan, Uganda
Middle Eastern Case Studies: Iran, Iraq, Jordan, Dubai
Critical reading skills of college-level texts from diverse fields and formats: law, public health, UN reports, theoretical texts, etc.
Advanced writing skills for short essays, policy memos, proposals
Workshops on developing proposals for research, social entrepreneurship business models, grants, etc.
Presentation skills: how to present a proposal for global policy forums to potential investors
Familiarity with macroeconomic foundational principles and terms (GDP) is helpful but not needed to participate in the program.
Yes. The program will include a studio for filming documentaries, an eco-business tour, and a Rand policy tour.
Yes. All readings are online.
Still have questions? Check out the general Summer Institutes FAQ.