International Development Summer Institute
Develop innovative strategies to address inequality around
the world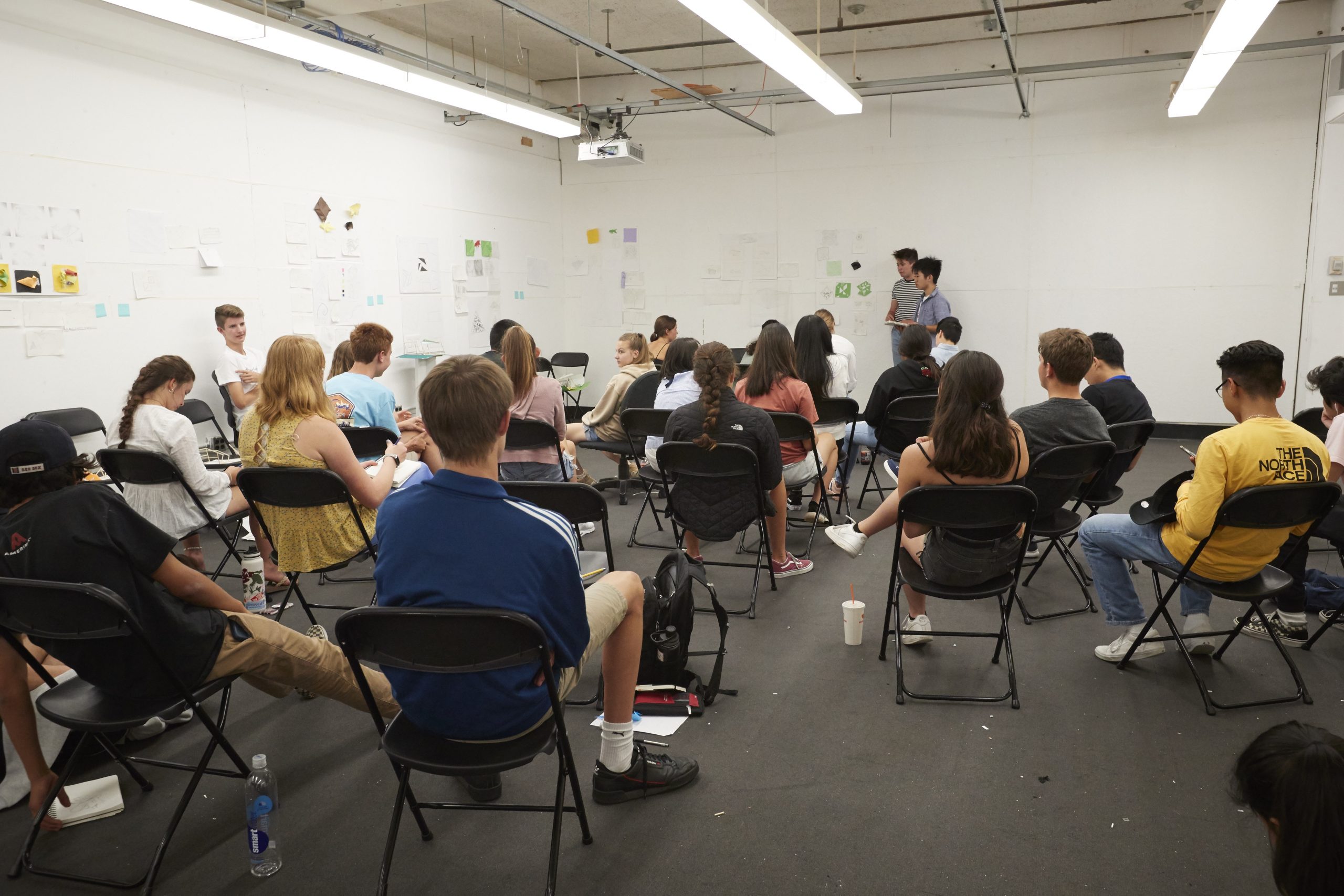 Assess patterns of disparities and social justice through an interdisciplinary lens
The UCLA International Development Summer Institute (IDSI) is a three-week, intensive program for high school students passionate about developing innovative strategies to address some of the most critical issues the world is facing today.
This program engages students with debates around the widening patterns of disparities of wealth, power, privilege, and access to social justice—as well as the policies, interventions, and forms of citizen engagement intended to address them—both between and within the countries of the Global South and North. Utilizing Los Angeles, a microcosm of the developing world, as a living laboratory, this program offers students a unique opportunity to study, analyze, and critically assess the social, political and economic forces that have shaped inequality in the modern world through an interdisciplinary lens.
Through rigorous coursework, guided discussions and debates, an immersive project incubator lab, and workshops led by experts, students will be trained to develop policy memos and design interventions that are economically, environmentally, and culturally sustainable.
International Development Summer Institute Program Overview
Program Dates: June 26, 2023 – July 15, 2023
Program Type: Admission based/ Hybrid
Program Eligibility: 9th-12th grade in Spring 2023 & Ages 14-17
UCLA Coursework: International Development Studies 1; 5 units
Application deadline: June 1, 2023
Enrollment deadline: June 15, 2023
The schedule and syllabus are subject to change. Enrolled students will be given updated materials closer to the program start date.
The program fee includes the unit fees for the UCLA coursework offered as part of the program and thus varies by UC student status. In addition to the program fee, students are assessed other campus and administrative fees during the summer. This is a summary of fees that commonly apply to the selected student type.
Actual tuition and fees are subject to change by the University of California. Visit the fees, payment, and financial aid section for important disclaimer, as well as more details on fees, payment instructions, and information on delinquency, refunds, and financial aid.
| | |
| --- | --- |
| Program Fee | $3,284 |
| Registration Fee | $350 |
| IEI Fee | $61 |
| Document Fee (for first-time Summer Sessions students) | $50 |
Meet your Faculty and Instructors
Michael Lofchie
Faculty – Associate Dean
Professor Michael Lofchie is the Associate Dean for Social Science, current Chair of the International Development Studies Interdepartmental Program, former Chair of the Department of Political Science, and a specialist in comparative politics and African studies. He served as the director of UCLA's James S. Coleman African Studies Center from 1978 to 1989.
Professor Lofchie teaches undergraduate and graduate introductions to comparative government, and offers graduate seminars on the political economy of Africa and structural adjustment. His research focuses on the politics of economic reform in Africa. Professor Lofchie's work has become an influential source for scholars and policymakers seeking to understand the dynamics of famine in Africa. He has worked as a consultant to U.S.A.I.D. and World Bank projects.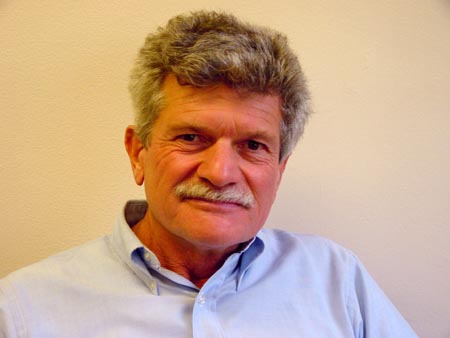 Erica Anjum
Program Director
Erica Anjum directs the UCLA African Studies research center. She teaches courses in International Development in the UCLA International Institute and in Urban and Regional Planning in the UC Berkeley College of Environment Design. Her background includes multidisciplinary training and professional experience in the visual arts, STEM, philosophy, policy, planning, and regional and international development. Her current international projects focus on developing sustainable infrastructure to increase access to water and other basic needs in low-income countries and on addressing the needs of people, particularly women and girls, living in refugee camps in Africa, the Middle East, and South and South East Asia. Anjum's current U.S. projects focus on increasing resiliency in vulnerable communities facing natural disasters particularly wildfires in California; hurricanes in Hawaii, New Orleans, and Puerto Rico.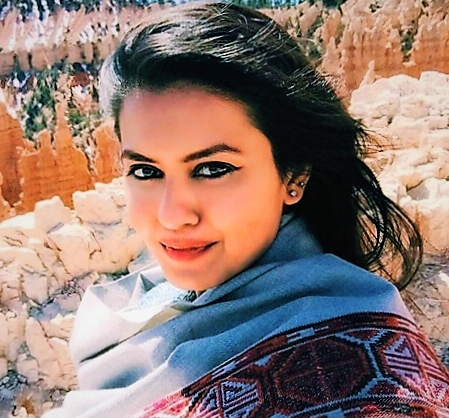 Joseph Wright
Program Assistant Director
Joseph Wright is a PhD candidate in education at the University of California, Los Angeles. His research focuses on several aspects of education in developing and emergency contexts including public health education, micro-finance and entrepreneurship education, and technology in education. He has a particular focus on the issue of gender equity. He also has a research interest in comparative religious education. Joseph received his BS from Brigham Young University, MSc from Oxford University, MPH from UCLA, and has worked for USAID, UNESCO, and various NGOs in Africa and the Middle East.
International Development Summer Institute FAQ
For the first week of the program, students will participate online in an entirely virtual format, with the flexibility to attend from anywhere with internet access. The second two weeks of the program will take place in-person. Students will participate in person at UCLA, experiencing all that our campus has to offer during their summer program.
NOTE: All course meeting times are in Pacific Daylight Time (PDT). If completing the program virtually in a different time zone, please make sure to account for the time difference. The program schedule is subject to change. 
Marginalized communities in the U.S.
Latin American Case Studies: Mexico, Brazil, Ecuador, Argentina
European Case Studies: Bosnia, Romania, Greece, Germany, France, Ukraine, Russia
Asian Case Studies: China, South Korea, Japan, India, Bangladesh
African Case Studies: Botswana, South Africa, Ethiopia, Sudan, Uganda
Middle Eastern Case Studies: Iran, Iraq, Jordan, Dubai
Critical reading skills of college-level texts from diverse fields and formats: law, public health, UN reports, theoretical texts, etc.
Advanced writing skills for short essays, policy memos, proposals
Workshops on developing proposals for research, social entrepreneurship business models, grants, etc.
Presentation skills: how to present a proposal for global policy forums to potential investors
Familiarity with macroeconomic foundational principles and terms (GDP) is helpful but not needed to participate in the program.
Yes. The program will include a studio for filming documentaries, an eco-business tour, and a Rand policy tour.
Laptop, pen/pencil, and notebook (a smart phone is useful but not required).
Still have questions? Check out the general Summer Institutes FAQ.