Mock Trial Summer Institute
Learn trial advocacy techniques and put your skills to the test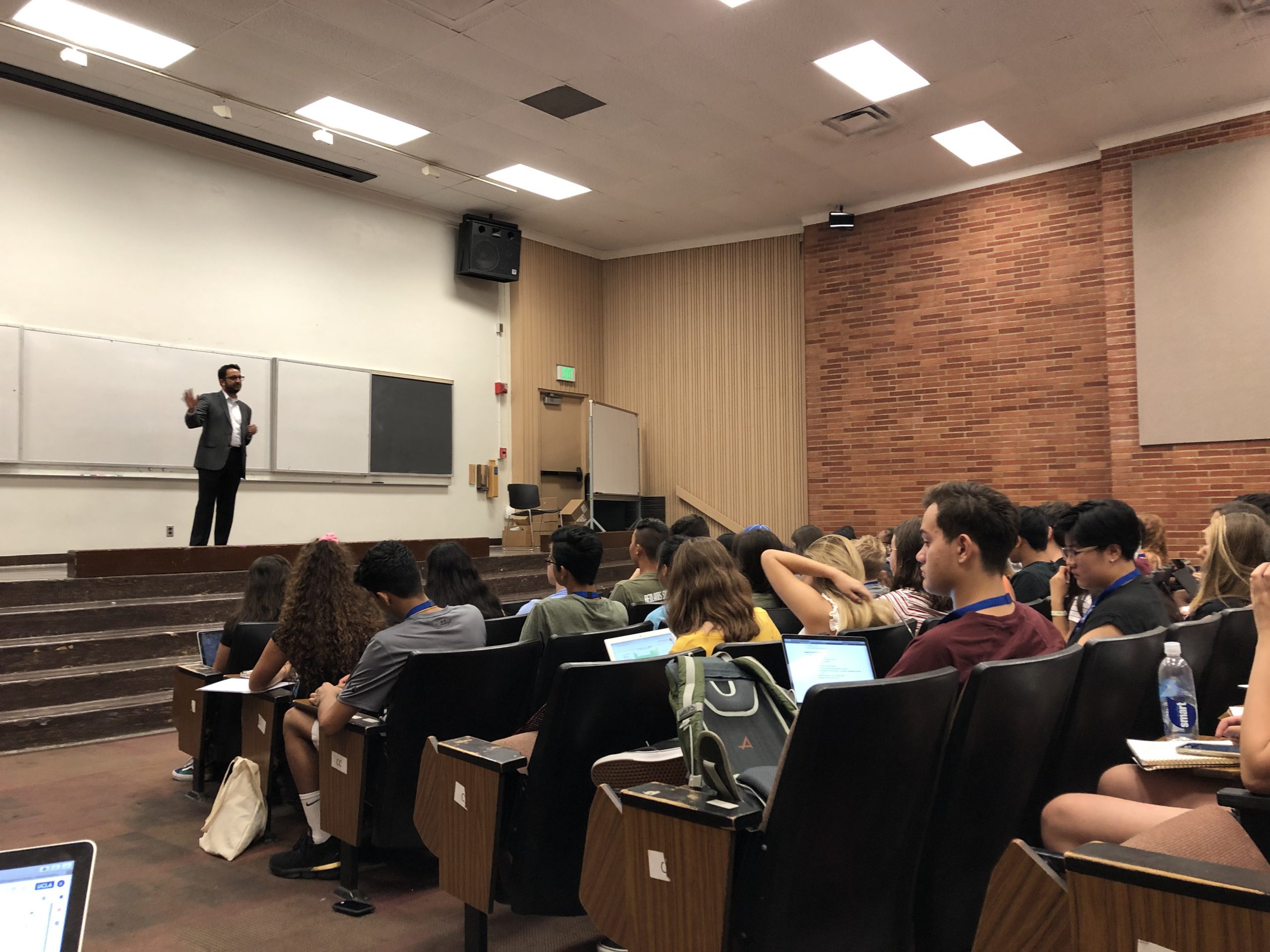 Participate in an immersive exploration of the U.S. legal system
As of 5/23/2023, The Mock Trial Precollege Summer Institute Session B (In-Person) is closed to new applicants. Students interested in applying for a 2023 summer institute in mock trial are encouraged to apply to the virtual version of the program. 
Are you a high school student interested in learning more about our nation's legal system and how attorneys prepare a case for trial? Perhaps you are considering a career in law as a trial attorney, prosecutor, or defense attorney. Maybe you want to build your self-confidence and strengthen your ability to communicate your ideas and opinions to others. If any of these are true, you are the ideal candidate for the UCLA Mock Trial Summer Institute.
This week-long program is a great way to broaden your knowledge base, explore college and career options, boost your self-confidence and powers of persuasion – all while making new friends and having fun! Join us online to train with the National Champion UCLA Mock Trial Team Coach and Team Members! Learn effective trial advocacy techniques and improve your public speaking skills. UCLA has won the Collegiate National Championship four times in the last 16 years, more than any other university in the country, and you will have the chance to work with both our coaches and team members.
Mock Trial Summer Institute Program Overview
Session A:
July 9, 2023 – July 15, 2023
Open Enrollment/Virtual
Session B:
July 16, 2023 – July 22, 2023
Open Enrollment/In-Person
Program Eligibility: 8th-12th grade in Spring 2023 & Ages 14-17
UCLA Coursework: Management 88; 2 units
Enrollment deadlines:
Session A – July 1, 2023
Session B – June 15, 2023
The schedule and syllabus are subject to change.
The program fee includes the unit fees for the UCLA coursework offered as part of the program and thus varies by UC student status. In addition to the program fee, students are assessed other campus and administrative fees during the summer. This is a summary of fees that commonly apply to the selected student type.
Actual tuition and fees are subject to change by the University of California. Visit the fees, payment, and financial aid section for important disclaimer, as well as more details on fees, payment instructions, and information on delinquency, refunds, and financial aid.
Virtual Program Fees:
In addition to the program fee, students are assessed other campus and administrative fees during the summer.
High School Student: $1100
Incoming UCLA Student: $938
Incoming UC Student: $938
Document Fee (for first-time Summer Sessions students)
$50.00
Total Estimated Fees:
$2,119.00
* Fees only apply for certain student types
Meet your instructors
Professor Gonzalo Freixes
Associate Dean
Gonzalo Freixes, a graduate of Loyola Law School, has been an Attorney at Law for 41 years and also holds a Master in Business Taxation (USC).  He is an Adjunct Professor at UCLA Anderson School of Management where he teaches courses in Business Law, International Business and Taxation.  He currently serves as Associate Dean of the Fully Employed and Executive MBA Programs and also teaches study abroad courses in International Business.  Prof. Freixes is Faculty Advisor and Head Coach of the UCLA Mock Trial Program (national collegiate champions in 2004, 2005, 2011 and 2014).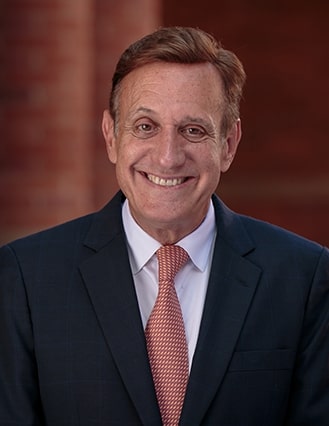 Elizabeth Smiley
Program Manager
Elizabeth Smiley has been an attorney at law in California for six years and works as a litigation associate for Baron & Budd, P.C.  She is the head coach of the UCLA Mock Trial Program and serves on the Board of Directors of the American Mock Trial Association.  She is also a Program Manager at UCLA Anderson, where she oversees the administration of the Mock Trial Program
Mock Trial Summer Institute FAQ
Yes, students will be taught the collegiate rules of mock trial.
Mock Trial at UCLA is an extremely competitive program. Each year we have anywhere between 90-120 people tryout. Depending on how many returning members we have, we accept between 15-20 new members.
Yes. Students will get an email from Professor Gonzalo Freixes and program director Kseniya Belysheva detailing what the case will be about.
No. Each team will have experienced counselors who will teach them everything they will need to know about mock trial. Additionally, Professor Gonzalo Freixes will give lectures about mock trial so every student, no matter their prior experience, will be able to compete at the end of the Summer Institute.
Still have questions? Check out the general Summer Institutes FAQ.