Mock Trial Summer Institute
Learn trial advocacy techniques and put your skills to the test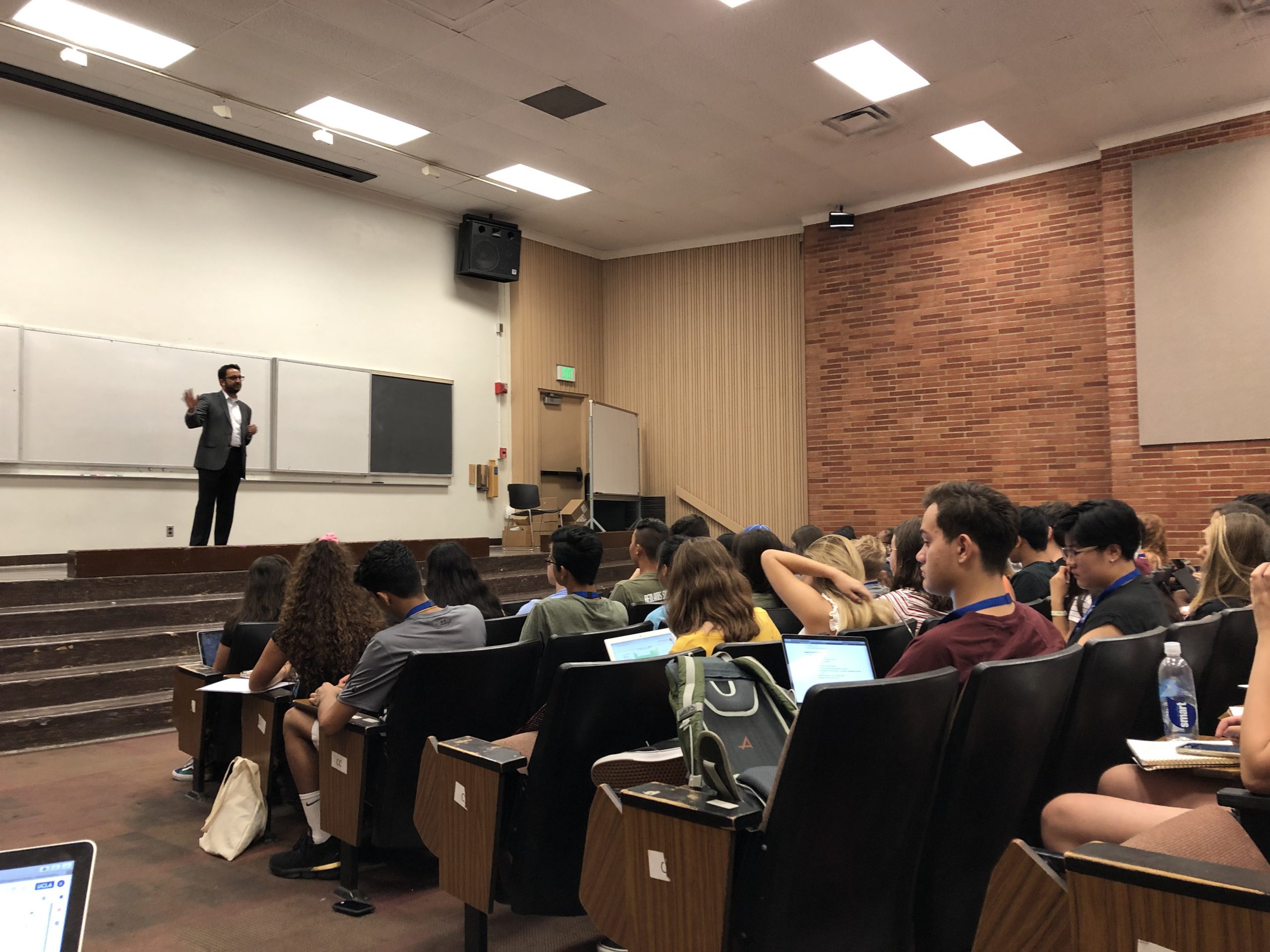 Participate in an immersive exploration of the U.S. legal system
Are you a high school student interested in learning more about our nation's legal system and how attorneys prepare a case for trial? Perhaps you are considering a career in law as a trial attorney, prosecutor, or defense attorney. Maybe you want to build your self-confidence and strengthen your ability to communicate your ideas and opinions to others. If any of these are true, you are the ideal candidate for the UCLA Mock Trial Summer Institute.
This week-long program is a great way to broaden your knowledge base, explore college and career options, boost your self-confidence and powers of persuasion – all while making new friends and having fun! Join us online to train with the National Champion UCLA Mock Trial Team Coach and Team Members! Learn effective trial advocacy techniques and improve your public speaking skills. UCLA has won the Collegiate National Championship four times in the last 16 years, more than any other university in the country, and you will have the chance to work with both our coaches and team members.
Mock Trial Summer Institute Program Overview
Students will participate in person at UCLA, experiencing all that our campus has to offer during their summer program.
For participants of the Mock Trial Summer Institute, living in on-campus housing is mandatory. The total cost for housing, which includes room, board (two meals per day), student supervision, and evening and weekend activities, is an additional $702.
For more information on UCLA housing precollege programs, please see the Housing for Minors page.
The Mock Trial Summer Institute awards credit for the following UCLA coursework:
Management 88 – Special Topics in Management (2 units)
During the Mock Trial Institute students will participate in:
Seminars on law and advocacy by UCLA faculty followed by workshops and discussion sessions led by members of the UCLA Mock Trial team
Sessions on preparing for careers in law
Sessions from local judges and attorneys on the judicial system
Students will also participate in sessions to learn advanced techniques in the art of Mock Trial competition. Planned sessions topics include:
Direct and Cross-Examination Techniques
Presenting Opening Statements and Closing Arguments
Introducing Exhibits
Controlling and Impeaching a Witness
Objections and the Rules of Evidence
Effective and Credible Witness Portrayal
To register for the Mock Trial Summer Institute, students must meet the following qualifications:
14 years of age or older as of June 20, 2022
Enrolled in grades 8 – 12 during Spring 2022
Students who do not meet the eligibility requirements will not be considered and are encouraged to explore other opportunities.
Registration for the Mock Trial Summer Institute can be done conveniently online with the following steps:
Access the Summer Institute Online Registration Form starting February 15 at 8am Pacific Standard Time (PST). Read all terms and conditions, then scroll to the bottom and select "Yes, Continue to Registration."
Provide responses to all required questions on both pages of the registration form and then "Submit".
Once your form is submitted, you will be redirected to the retrieve registration page, where you can select "Pay Now" to proceed with payment of the $350 non-refundable registration fee*. Continue with the payment instructions to reserve your space in the program.
A space in the program is not reserved until a valid payment of the $350 non-refundable registration fee* is made. If you are not prepared to pay after submitting the registration form, you may retrieve your registration at another time to make payment; however, this risks losing a space in the program if it reaches capacity prior to payment being submitted. An email with instructions to retrieve registration with your five-digit registration number will be sent within an hour after submitting your registration.
*The registration fee is required for each program and is not refundable under any circumstances including, but not limited to, drop for non-payment and withdrawal, even if you withdraw from the program before it begins.
If the program is full, you will not be prompted to make payment. If the program offers a waitlist and your application is accepted from the waitlist, you will be notified by email with instructions for how to submit payment. Please note if the payment is not submitted within 24 hours of receiving the email, you will be moved to the end of the waitlist.
If registering after May 1, full payment of the program fee and non-refundable registration fee will be required to reserve your space in the program. Additional fees, such as the document fee and IEI fees, will be assessed after enrollment.
For questions and assistance, please contact us at info@summer.ucla.edu.
UCLA Summer Sessions Summer Scholars Support
Qualified students attending grades 8th – 11th in Spring 2022 in the state of California may be eligible for Summer Scholars Support, a need- and merit-based scholarship offered by the UCLA Summer Sessions Office. A limited number of full and partial scholarships are available to support enrollment in SCIP/eSCIP, one Summer Course, or a Precollege Summer Institute.
Summer 2022 deadline to apply: April 1.
Program Dates:
June 26, 2022 – July 2, 2022
The schedule and syllabus are subject to change. Enrolled students will be given updated materials closer to the program start date.
The program fee includes the unit fees for the UCLA coursework offered as part of the program and thus varies by UC student status. In addition to the program fee, students are assessed other campus and administrative fees during the summer. This is a summary of fees that commonly apply to the selected student type.
Actual tuition and fees are subject to change by the University of California. Visit the fees, payment, and financial aid section for important disclaimer, as well as more details on fees, payment instructions, and information on delinquency, refunds, and financial aid.
**MANDATORY HOUSING FEE** = $702
Students living in on-campus housing will be charged an additional housing fee.
| | |
| --- | --- |
| Program Fee | $1,200 |
| Registration Fee | $350 |
| IEI Fee | $61 |
| Document Fee (for first-time Summer Sessions students) | $50 |
Meet your instructors
Professor Gonzalo Freixes
Associate Dean
Gonzalo Freixes, a graduate of Loyola Law School, has been an Attorney at Law for 41 years and also holds a Master in Business Taxation (USC).  He is an Adjunct Professor at UCLA Anderson School of Management where he teaches courses in Business Law, International Business and Taxation.  He currently serves as Associate Dean of the Fully Employed and Executive MBA Programs and also teaches study abroad courses in International Business.  Prof. Freixes is Faculty Advisor and Head Coach of the UCLA Mock Trial Program (national collegiate champions in 2004, 2005, 2011 and 2014).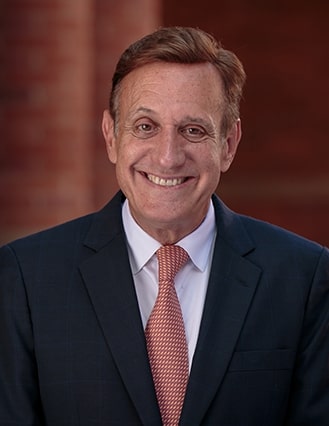 Mock Trial Summer Institute FAQ
Yes, students will be taught the collegiate rules of mock trial.
Mock Trial at UCLA is an extremely competitive program. Each year we have anywhere between 90-120 people tryout. Depending on how many returning members we have, we accept between 15-20 new members.
Yes. Students will get an email from Professor Gonzalo Freixes and program director Kseniya Belysheva detailing what the case will be about.
No. Each team will have experienced counselors who will teach them everything they will need to know about mock trial. Additionally, Professor Gonzalo Freixes will give lectures about mock trial so every student, no matter their prior experience, will be able to compete at the end of the Summer Institute.
Still have questions? Check out the general Summer Institutes FAQ.