Musical Theater Summer Institute
Sing, dance, and act in a conservatory-style program
Train with experts in preparation for your performing arts career
The UCLA Musical Theater Summer Institute is a three-week intensive, conservatory-style program for high school musical theater students encompassing acting, singing, dancing, and guest workshops which culminates in a final showcase. Students will also be introduced to the technical aspects of theater through master classes as it is an essential component of the learning process.
The program is designed for high school students completing grades 9 through 12 who have a serious interest in musical theater and who seek the discipline and training required for participation in a university theater program and a career in the performing arts.
Musical Theater Summer Institute Program Overview
Students will participate in person at UCLA, experiencing all that our campus has to offer during their summer program.
For participants of the Musical Theater Summer Institute, living in on-campus housing is mandatory. The total cost for housing, which includes room, board (two meals per day), student supervision, and evening and weekend activities, is an additional $2,340.
For more information on UCLA housing precollege programs, please see the Housing for Minors page.
The Musical Theater Summer Institute awards credit for the following UCLA coursework:
Theater 50 – Theater Production (2 units)
Theater 72 – Theater Production and Practice (2 units)
Students will work with TFT faculty to learn the art of musical theater on the UCLA campus. The morning classes, which include acting, dancing, and singing, will require students to be on their feet as they interact with their classmates. Students will be required to learn and perform songs or scenes which will be reviewed and worked on with the instructor in class and rehearsal.
Acting class will allow students to work collaboratively on scenes together and present them in acting class. Dance class will cover ballet technique encompassing choreography, ballet bar, and floor work. The singing class will begin with a karaoke party followed by instruction that will strengthen each actor's voice which will ultimately give the students tools that can be applied to the final musical showcase and in the future. Depending on the need, there will be some private singing lessons offered to students in preparation for the final showcase.
Students learn from each other, so it is very important to adhere to the rehearsal process. In general, the structure of the rehearsal schedule can range depending on how quickly students learn the music and choreography. The typical rehearsal schedule will look similar to the following:
90 minutes – Students will learn show choreography with the choreographer in
90 minutes – Students will work on the scenes from the show that is focused on acting with the director
120 minutes – Students will work on songs with the musical director
It is likely that some students will work on choreography, while others are working with the Director and Musical Director and then switch to the alternate classrooms to ensure that attention is given to all students for the various aspects of the musical. Students will be expected to dance, sing, and act in front of their professors and peers in rehearsal while being coached through their areas of opportunity to ensure they are presenting the best versions of themselves in the final musical showcase.
Eligibility
To apply for the Musical Theater Summer Institute, students must meet the following qualifications:
14 years of age or older prior to June 20, 2022
Enrolled in grades 8 – 12 during Spring 2022
Students who do not meet the eligibility requirements will not be considered and are encouraged to explore other summer opportunities.
Admission
The program has application requirements for admission. Applicants who successfully submit all requirements will be reviewed and notified via email of an admission decision within ~3 weeks. See Application Requirements below for more details. Early application is strongly encouraged.
Applicants are required to provide the following during the online registration process:
In 500 words or less, how do you plan to impact the world through your storytelling?
A video audition of 32 bars of a song that you enjoy and shows your range.
A video audition of 1 minute – 1 ½ minutes contemporary monologue.
A video audition of 30 seconds – 1 minute of dance from any genre.
A letter of recommendation from a teacher, director, or similar that can attest to the applicant's musical and theatrical abilities, challenges, and areas for growth.
A resume (if you do not have a resume, submit a brief description of your theatrical and/or artistic experience).
The letter of reference and the resume can be uploaded as a word or pdf file during the application process.
For the digital audition component, you will need to upload your video and make it private to YouTube, Vimeo, or a similar site, and paste the private link during the application process. See Audition Guidelines below.
You will need to upload one file into a private link on either YouTube or Vimeo and include the password to your private link. The link will be your audition, which consists of your slate, song, and your monologue.
Slate: Please provide your name, the name of the play your piece is from, the character's name, and the playwright. There is no need to explain what is happening in the play. Feel free to say hello to us.
Monologue Length: 1- 1 ½ minutes is preferred
How to film the monologue: Frame it so that you are facing the camera for a medium to close up shot. Use your best judgment for what will work best for your monologue. If you will be moving during your monologue, a medium shot may be better. You may choose to speak into the camera or slightly off-camera. Please remember to review your takes, see what works, and adjust as needed before submitting your audition. Trust the process and try not to be overly critical of yourself.
Audition Guidelines
Audition against a blank wall or door.
Complete the song and monologue in one take.
If you would like to film your slate in a separate take and then edit the take of your monologue into one file, that is acceptable.
You may film it from your phone or tablet. We are not worried about high production value. The most important thing is that we can see you and hear you.
Do not do a scene with someone reading lines off-camera.
Do not send prior performances or tapings from plays. Record a new video according to the audition specs for the purposes of this application.
Do not put pressure on yourself to deliver the "perfect" audition. Do your personal best, be authentic, and don't forget to have fun!
If you have questions about the audition requirements, please contact Dolann Adams at dadams@tft.ucla.edu.
Applying for the Musical Theater Summer Institute can be done conveniently online with the following steps:
Prepare all "Application Requirements" prior to starting the registration process.
Access the Summer Institute Online Registration Form starting February 15 at 8am Pacific Standard Time (PST). Read all terms and conditions, then scroll to the bottom and select "Yes, Continue to Registration."
Provide responses to all required questions on both pages of the registration form and then "Submit".
Once your form is submitted, you will be directed to the Retrieve Registration page. Select "File Uploads" to upload application materials (see Application Requirements above for more information).
Allow up to two weeks for the program instructor(s) to review your application after submission. An email will be sent to you with the official decision.
If accepted to the program, follow the steps in your acceptance email to make payment of the $350 non-refundable registration fee* to reserve your space in the program.
A space in the program is not reserved until a valid payment of the $350 non-refundable registration fee* is made. If you are not prepared to pay after submitting the registration form, you may retrieve your registration at another time to make payment; however, this risks losing a space in the program if it reaches capacity prior to payment being submitted. An email with instructions to retrieve registration with your five-digit registration number will be sent within an hour after submitting your registration.
*The registration fee is required for each program and is not refundable under any circumstances including, but not limited to, drop for non-payment and withdrawal, even if you withdraw from the program before it begins.
If the program is full, you will not be prompted to make payment. If the program offers a waitlist and your application is accepted from the waitlist, you will be notified by email with instructions for how to submit payment. Please note if the payment is not submitted within 24 hours of receiving the email, you will be moved to the end of the waitlist.
If registering after May 1, full payment of the program fee and non-refundable registration fee will be required to reserve your space in the program. Additional fees, such as the document fee and IEI fees, will be assessed after enrollment.
For questions and assistance, please contact us at info@summer.ucla.edu.
UCLA Summer Sessions Summer Scholars Support
Qualified students attending grades 8th – 11th in Spring 2022 in the state of California may be eligible for Summer Scholars Support, a need- and merit-based scholarship offered by the UCLA Summer Sessions Office. A limited number of full and partial scholarships are available to support enrollment in SCIP/eSCIP, one Summer Course, or a Precollege Summer Institute. Summer 2022 deadline to apply: April 1.
Nicholas Endowment TFT Summer Institute Scholarship
Eligibility:
To apply for the Nicholas Endowment TFT Summer Institute Scholarship, you must meet the following minimum eligibility criteria:
You will be a high school student in Fall 2022 (seniors graduating in 2022 are eligible)
You have not received any UCLA Summer Sessions support or scholarship in the past
You have a family annual adjusted gross income of $100,000 or less
You have been impacted by the COVID-19 outbreak
You are a high school student enrolled in one of the following UCLA Theater Summer Institutes: Acting and Performance, Camera Acting, Musical Theater, Voice-over and Camera Acting, Stage Management, Design Summer Institute-Costume, Live Performance and Media
The Nicholas Endowment Award will be awarded based on academic ability and financial need for those who have been impacted by the outbreak of COVID-19 and would benefit significantly from a Summer Institute experience.
Awards vary but will not exceed the total amount for a single Summer Institute. Awards are not intended to cover travel costs and may not cover accommodations or textbooks and other course materials.
This year, $25,000 is available to support selected high school students. Both partial and full scholarships will be awarded. The award amount will reflect the fees of the Summer Institute in which the applicant is enrolled.
If selected, scholarship recipients will create a short thank you video and contribute to a book of images and messages documenting their experience in the program for our generous donors.
Application Requirements:
All requirements below should be acquired and prepared prior to starting the online Nicholas Endowment TFT Summer Institute Scholarship form.
Unofficial transcript showing all grades from 9th to present and a cumulative GPA
Student resume
Personal statement (see below for specifications)
W-2 tax form (if eligible for one)
1040 tax form
Questions? Please email dadams@tft.ucla.edu.
Personal Statement:
Applicants must answer three essay prompts. Please answer the question below (Section 1) and then select two out of the six questions in Section 2 to answer. Each answer should be between 250–300 words.
Section 1 (must be answered):
How have you and/or your family been impacted by the COVID-19 outbreak?
Section 2 (Please choose two from the following questions):
Submit a creative writing piece set during the COVID-19 outbreak that focuses on a fictional character and includes an act of kindness or heroism. Feel free to use your imagination.
Explain your passion for the program you have applied to.
How do you hope to incorporate theater/musical theater/camera acting/voice-over/design/stage management/live performance and media into your academic or career goals after the program?
Describe how a specific play, musical, film or TV show has influenced you as a storyteller?
Tell us about a time you were challenged to do something out of your comfort zone. How did you face this challenge and what lesson(s) did you take away from the experience?
Personal Statements should be prepared ahead of application and saved in one singular Word or PDF document to upload into the online form.
How To Apply:
Register for a Pre-College Summer Institute starting Feb. 15, 2022. Payment of the nonrefundable deposit is required (with the exception of those applying for Deferred Deposit. For information Deferred Deposit, see "Deferred Deposit" below)
Prepare the Application Requirement paperwork and Personal Statement
Complete the Nicholas Endowment TFT Summer Institute Scholarship online application, which is available from April 2 through May 5 at 5:00 p.m. (Link will appear below when application is active).
Important Dates:
February 15: Registration for UCLA Theater Summer Institutes available
May 5: Nicholas Endowment Scholarship Application due by 5:00 p.m.
May 12: Award announcements are emailed at 5:00 p.m.
May 19: Students who have been awarded support must confirm acceptance by replying to the award announcement email.
Program Dates:
July 10, 2022 – July 30, 2022
The schedule and syllabus are subject to change. Enrolled students will be given updated materials closer to the program start date.
The program fee includes the unit fees for the UCLA coursework offered as part of the program and thus varies by UC student status. In addition to the program fee, students are assessed other campus and administrative fees during the summer. This is a summary of fees that commonly apply to the selected student type.
Actual tuition and fees are subject to change by the University of California. Visit the fees, payment, and financial aid section for important disclaimer, as well as more details on fees, payment instructions, and information on delinquency, refunds, and financial aid.
**MANDATORY HOUSING FEE** = $2,340
Students living in on-campus housing will be charged an additional housing fee.
| | |
| --- | --- |
| Program Fee | $5,050 |
| Registration Fee | $350 |
| IEI Fee | $61 |
| Document Fee (for first-time Summer Sessions students) | $50 |
Meet your instructors
Jeff Maynard (Director) has been an active member of the Los Angeles theatre community for over 20 years. Recent directing work includes – LA Times Critic's Choice Good People at the La Mirada Theatre for the Performing Arts and Musical Theatre West's The Music Man, starring Davis Gaines at The Carpenter Center in Long Beach. Other shows of his include Broadway Bound, Boeing Boeing, The Tale of the Allergist's Wife starring Marilu Henner, The 25th Annual Putnam County Spelling Bee – all at La Mirada, Tales of Tinseltown– at the Actor's Co-op, and Dave Rossmer & Dan Lipton's new musical Shoot! Cut! Print! Kill! Die!. He collaborated with Jason Robert Brown on a new, revised version of 13, and directed a musical half-hour pilot presentation for ABC television's "Rated P for Parenthood."
As a professor, Maynard previously taught musical theater at USC and directed their "Spring at the Bing" musical – Grease. He is most proud to be a founding member of UCLA Alumni's Buffalo Nights Theatre Company, having directed, acted, or produced over 15 productions. He won a Drama-Logue Award for The Firebugs, a Backstage West award for The Apollo of Bellac and LA Weekly's Revival Production of the Year award for Modigliani. As an actor, Maynard appeared in the First National Tour of Lost In Yonkers and TV appearances on "Buffy The Vampire Slayer", "Fresh Prince of Bel Air" and "Diagnosis Murder." He runs the theatre program at the Mirman School, holds a BA in Theatre from UCLA, and teaches private acting classes throughout Los Angeles.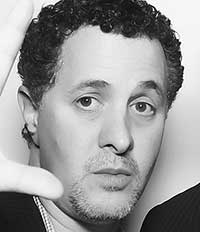 Dana Solimando
Choreographer
DANA SOLIMANDO (Choreographer) Is thrilled to be working at UCLA again after recently choreographing the world premier of REBEL GENIUS! Other credits include: CABARET for McCoyRigby Entertainment (2019 Ovation and LA Drama Critics Circle nominations- Best Choreography), AMERICAN IDIOT (2016 Ovation Nom), Disney's THE HUNCHBACK OF NOTRE DAME, RENT, THE ADDAM'S FAMILY (starring Rachael York and Bronson Pinchot), BILLY ELLIOT (2015 LA Drama Critics Circle Award nomination), RAGTIME (2015 Ovation Award Nom), PARADE (2103 Ovation Award Nom), DAMN YANKEES (2014 Ovation Award Nom), HAIRSPRAY, ALL SHOOK UP, SWING! (2004 and 2006 L.A. Stage Alliance Ovation Awards- Best Choreography). MISS SAIGON at the Macau International Arts Festival/ McCoy Rigby Entertainment (2012 Ovation nomination- Best Choreography), JESUS CHRIST SUPERSTAR national tour (NAACP Theatre Award nomination). Other Favorites: LA CAGE AUX FOLLES, HAIR, and THE WIZARD OF OZ (Sacramento Music Circus), LITTLE MISS SCROOGE (world premiere), SPRING AWAKENING, LITTLE SHOP OF HORRORS, OLIVER!, BUDDY. Dana also serves as Director / Choreographer (and helped bring from screen to stage) the beloved American classic
RUDOLPH THE RED-NOSED REINDEER-THE MUSICAL. The show touts ten National Tours as well as successful runs at Madison Square Garden and The Grand Ole Opry. She is also the co-writer/director/choreographer for MAESTRO and ROUTE 66 on Crystal Cruise Lines. Broadway performing Credits include Peter Pan (Tiger Lilyalso filmed for A&E), Cats (Rumpleteazer), and Swing! (West Coast and Country featured dancer). www.danasolimando.com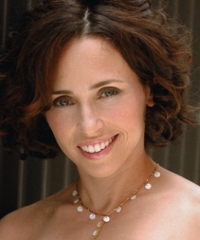 Paul Kay
Musical Director
Paul Kay earned his B.M. in Instrumental and Choral Education from Chicago College of Performing Arts at Roosevelt University in Chicago and continued his education at Wayne State University in Detroit, Michigan, Cal State University in Los Angeles, and the University of Nevada in Las Vegas. Paul resides in Palm Springs, CA and is currently the music director at Palm Valley School in Rancho Mirage. As former head of the Mirman School Music Department, Paul developed and implemented creative music and arts programs for highly gifted students. He has been an active music educator for over 20 years. He taught general music classes, choral groups, instrumental ensembles, and musical directed over 20 fully staged musicals which included Grease, The Boyfriend, Annie, Once Upon a Mattress, Alice in Wonderland, Seussical, The Drowsy Chaperone, My Fair Lady, Oliver, Damn Yankees, Little Shop of Horrors, Kiss Me Kate, Hello Dolly, Fiddler on the Roof, The Music Man, Beauty and the Beast, to name a few.
As a well-recognized choral director, music educator and musical director, Paul attended the Orff Schulwerk International Symposium on Music in Salzburg, Austria, participated in the American Orff Schulwerk Association and American Choral Directors Association regional and national conferences, and prepared choral groups for the California Association for Gifted Conferences. He travelled to South Africa to teach music and dance for the Global Buddies program in the township of Mfuleni near Cape Town. The program was sponsored by Women for Peace – an organization helping South African women build better lives for themselves and their children. Paul has prepared vocal ensembles and musical groups for special engagements including: To Life! America Celebrates Israel's 50th – a variety special honoring the State of Israel's 50th Anniversary with a special recognition from Prime Minister Benjamin Netanyahu and Vice-President Al Gore, and the Conservation International 10th Annual Fundraiser – an event hosted by Discovery Channel Animal Planet, Jeff Corwin. Paul has also prepared vocal groups to sing the national anthem for the Los Angeles Dodgers and the Los Angeles Lakers. Paul was a quarterfinalist for the 2018 Grammy Music Educator Award.
In addition to his many years of teaching, Paul has enjoyed being a working musician and performer. Paul began singing, dancing, playing flute and piano at a young age. Professional highlights include performances in regional and summer stock theatre at Seaside Music Theatre, Huis Ten Bosch in Nagasaki Japan, Michigan Opera Theatre, and the Canadian Opera Company. He has also sung with the Angeles Chorale, Chanticleer and the Sonoma Choral Workshop, and the Detroit Symphony Chorus. Paul played flute in West Coast Duo, Colburn Flute Choir, Pacific Palisades Symphony and made his Detroit Orchestra Hall debut prior to touring England and Wales as guest flute soloist with the Wayne State University Chamber Singers. Paul has worked with James Galway, Vittorio Grigolo, Joan Sutherland, Cleo Layne, Judy Kaye, Rebecca Luker, and even Zsa Zsa Gabor.
Paul is also focusing on his cabaret act. He has performed in New York at The Metropolitan Room and the Mark Janas Salon. In Los Angeles and the Coachella Valley, Paul's cabaret act has taken him to such fun places as the Gardenia Club, Melvyn's Ingleside Inn, AJ's on the Green, Tropicale Supper Club, PS Underground, and the Arthur Newman Theatre. In Paul's spare time, he plays piano as a music therapist for patients at the Palm Springs Desert Regional Medical Center and Rancho Mirage Eisenhower Memory Care Facility. This is Paul's second year as Musical Director at UCLA's Musical Theater Summer Institute. He looks forward to working with the talented high school students this summer.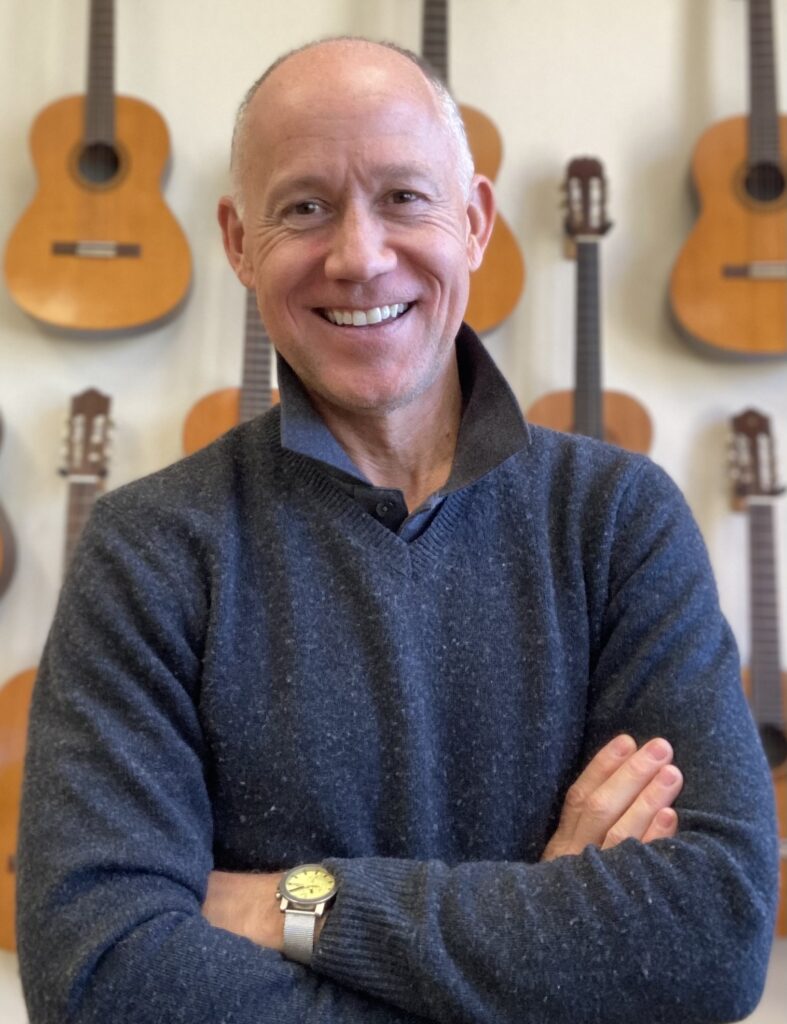 Musical Theater Summer Institute FAQ
We welcome students of all levels; however, students should have a strong interest, desire to learn, and background in theater, singing, and dance.  
The performance is held on the penultimate day of the program.
Yes, performance dates and times are sent to parents and family.
To ensure that you are dressed appropriately for classroom work, please wear comfortable clothing that will allow for maximum movement in all classes.
Please observe the following:
Wear sweat pants, sweatshirts, loose T-shirts, stretch pants, sneakers or other alternative movement shoes, etc.
Do not wear tight jeans, short skirts, low-cut pants, midriff tops, platform shoes, heels, sandals, flip flops, or jewelry (watches are okay).
You must be able to move comfortably.
Still have questions? Check out the general Summer Institutes FAQ.