Startup UCLA: Social Entrepreneurship Summer Institute
Design and pitch your own social impact organization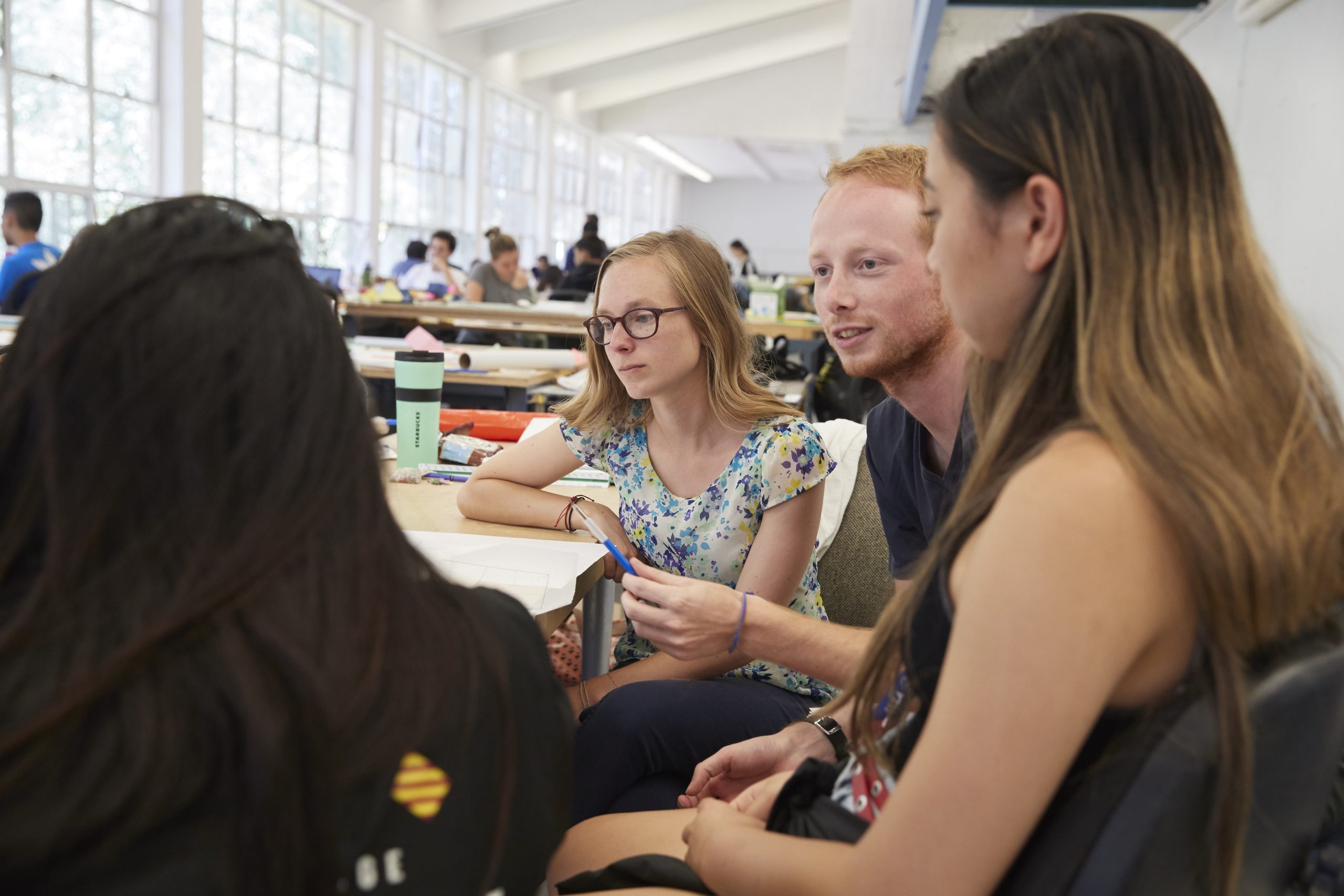 Learn how to create an organization or nonprofit and put your knowledge into action
As of 4/12/2022, Startup UCLA: Social Entrepreneurship Summer Institute is closed to new applicants.
The Startup UCLA: Social Entrepreneurship Summer Institute will introduce students to social entrepreneurship, including starting social enterprises and non-profits. In this hands-on program, students will design their own social good organization. They will learn the basics of starting, building, and running non-profit organizations and social impact businesses.
The program will focus on the creation of new organizations designed to contribute to the greater good. Students who are interested in learning how to start their own organization for social good or leading social impact movements are encouraged to apply!
In the first half of the program, students will learn the basics of researching and creating a mission-oriented venture. In the second half of the program, students will put that knowledge into action by creating their own ventures. Students will form teams to work on their startup ideas. Each team will prepare a 5-minute pitch to present to a panel of entrepreneurs and investors for feedback.
Startup UCLA: Social Entrepreneurship Summer Institute Overview
Students will participate in person at UCLA, experiencing all that our campus has to offer during their summer program.
For participants of the Startup UCLA: Social Entrepreneurship Summer Institute, living in on-campus housing is optional. Students who wish to live in UCLA residence halls alongside other program participants may sign up for housing at the time of registration). The total cost for housing, which includes room, board (two meals per day), student supervision, and evening and weekend activities, is an additional $1,521.
For more information on UCLA housing precollege programs, please see the Housing for Minors page.
Participants of the Startup UCLA: Social Entrepreneurship Summer Institute will be awarded credit for the following course upon successful completion of the program:
Community Engagement and Social Change (CESC) 98A (2 units)
As a participant, you are expected to complete all assigned coursework, take all examinations, attend class regularly, and submit all required work by the end of the program. No part of the coursework may be continued beyond the close of the program unless prearranged by the student and the instructor.
Eligibility
To apply for the Startup UCLA: Social Entrepreneurship Summer Institute, students must meet the following qualifications:
Enrolled in grades 10-11 during Spring 2022.
Students who do not meet the eligibility requirements should not apply and are encouraged to explore other opportunities.
Admission
The program has application requirements for admission. Eligible applicants who submit all requirements successfully and timely, will be reviewed and notified via email of an admission decision within 3 weeks. See Application Requirements below for more details. Early application is strongly encouraged.
Applicants are required to provide essay responses to the following prompts during the online registration process.
Why are you applying for this program? What interests you about social entrepreneurship? (250 words or less)
What strengths would you bring in terms of skills, passion, and knowledge to the program? (250 words or less)
Do you have any experience with social entrepreneurship, such as working or volunteering with a non-profit or a business involved in social impact? (optional, 125 words or less)
Applying for the Startup UCLA: Social Entrepreneurship Summer Institute can be done conveniently online with the following steps:
Prepare all "Application Requirements" prior to starting the registration form.
Access the Summer Institute Online Registration Form starting February 15 at 8am Pacific Standard Time (PST). Read all terms and conditions, then scroll to the bottom and select "Yes, Continue to Registration."
Provide responses to all required questions on both pages of the registration form and then "Submit".
Allow up to two weeks for the program instructor(s) to review your application after submission. An email will be sent to you with the official decision.
If accepted to the program, follow the steps in your acceptance email to make payment of the $350 non-refundable registration fee* to reserve your space in the program.
A space in the program is not reserved until a valid payment of the $350 non-refundable registration fee* is made. If you are not prepared to pay after submitting the registration form, you may retrieve your registration at another time to make payment; however, this risks losing a space in the program if it reaches capacity prior to payment being submitted. An email with instructions to retrieve registration with your five-digit registration number will be sent within an hour after submitting your registration.
*The registration fee is required for each program and is not refundable under any circumstances including, but not limited to, drop for non-payment and withdrawal, even if you withdraw from the program before it begins.
If the program is full, you will not be prompted to make payment. If the program offers a waitlist and your application is accepted from the waitlist, you will be notified by email with instructions for how to submit payment. Please note if the payment is not submitted within 24 hours of receiving the email, you will be moved to the end of the waitlist.
If registering after May 1, full payment of the program fee and non-refundable registration fee will be required to reserve your space in the program. Additional fees, such as the document fee and IEI fees, will be assessed after enrollment.
For questions and assistance, please contact us at info@summer.ucla.edu.
UCLA Summer Sessions Summer Scholars Support
Qualified students attending grades 8th – 11th in Spring 2022 in the state of California may be eligible for Summer Scholars Support, a need- and merit-based scholarship offered by the UCLA Summer Sessions Office. A limited number of full and partial scholarships are available to support enrollment in SCIP/eSCIP, one Summer Course, or a Precollege Summer Institute.
Summer 2022 deadline to apply: April 1.
Program Dates:
July 11, 2022 – July 22, 2022
The schedule and syllabus are subject to change. Enrolled students will be given updated materials closer to the program start date.
The program fee includes the unit fees for the UCLA coursework offered as part of the program and thus varies by UC student status. In addition to the program fee, students are assessed other campus and administrative fees during the summer. This is a summary of fees that commonly apply to the selected student type.
Actual tuition and fees are subject to change by the University of California. Visit the fees, payment, and financial aid section for important disclaimer, as well as more details on fees, payment instructions, and information on delinquency, refunds, and financial aid.
**OPTIONAL HOUSING FEE** = $1,521
Students living in on-campus housing will be charged an additional housing fee.
| | |
| --- | --- |
| Program Fee | $2,080 |
| Registration Fee | $350 |
| IEI Fee | $61 |
| Document Fee (for first-time Summer Sessions students) | $50 |
Meet your instructors
Shelby Kretz is a social entrepreneur, activist, and educational researcher. She is the founder of Little Justice Leaders, a social justice education subscription box for families and educators. Previously, Shelby co-founded the non-profit organization 1girl, which brings leadership programming to middle school girls. She is currently a Ph.D. Candidate in Education at UCLA, and her research focuses on the connection between the education system and the juvenile (in)justice system.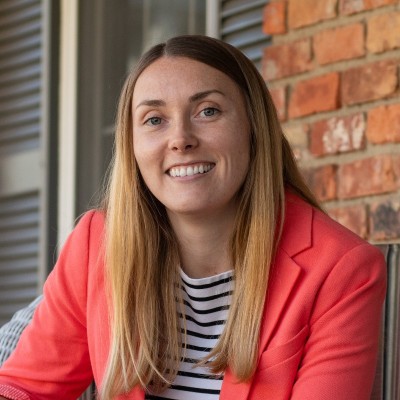 Startup UCLA: Social Entrepreneurship Summer Institute FAQ
The maximum number of allowable absences for the program is one day.
No. Exceptions to eligibility will not be considered. Students who do not meet the eligibility requirements should not apply and are encouraged to explore other opportunities.
Still have questions? Check out the general Summer Institutes FAQ.