Acting and Performance Summer Institute
Prepare for a university theater program or career in the performing arts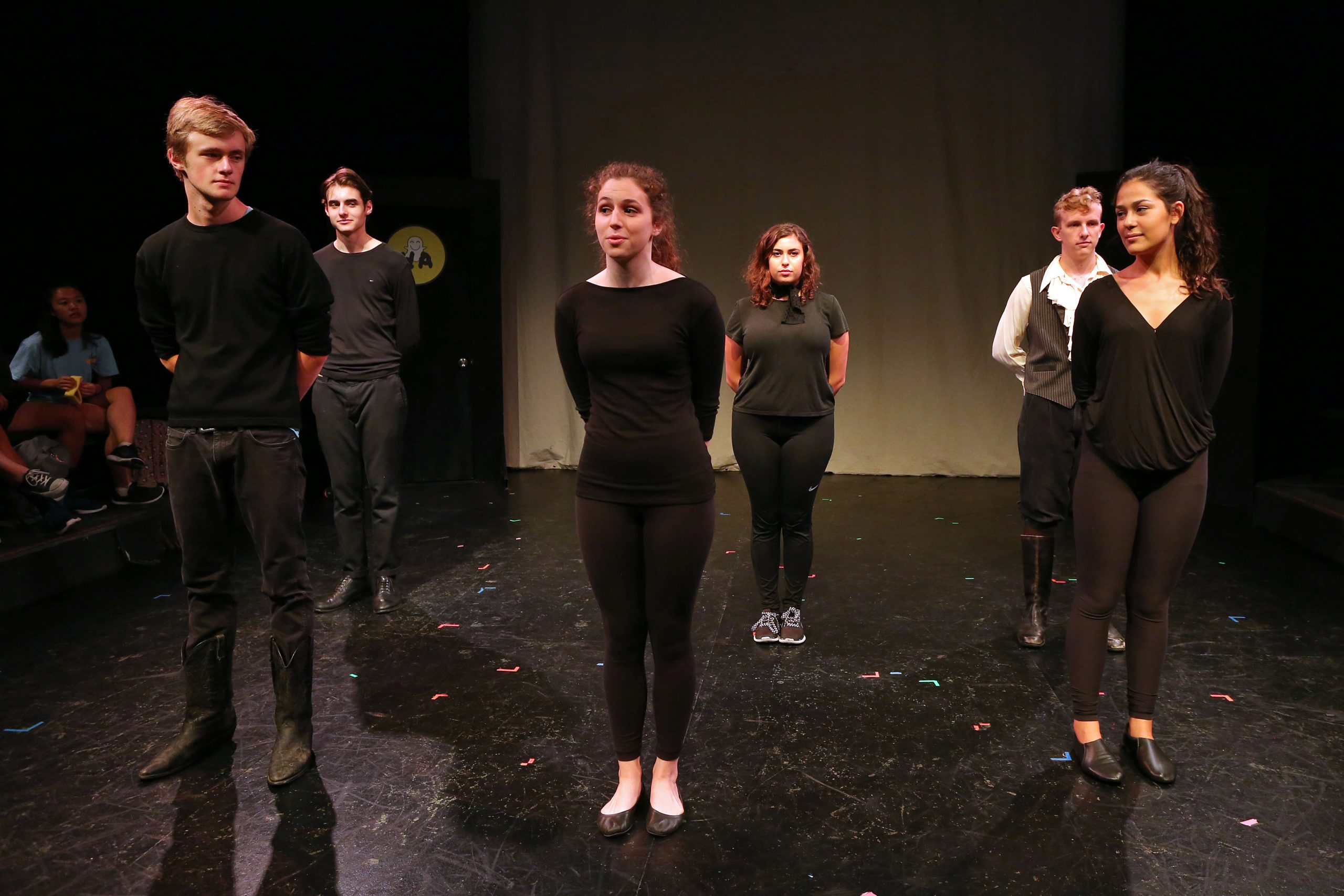 Hone your techniques and gain real-world experience in all aspects of the creative process of theater-making
The UCLA Acting and Performance Summer Institute is a three-week, intensive program for high school students in theater arts. The program encompasses performance training classes, movement-based techniques, and a final showcase where students create their own unique content through the devised theater process.
Each morning begins promptly with tai-chi exercises, followed by acting and movement classes. Other classes may include but are not limited to: classical acting, combat, acting for the camera, and playwriting.
In the afternoon, the performance workshop provides students with practical experience in the rehearsal and performance process. Students are involved in all aspects of the creative process – conceptualizing, writing, and transforming ideas into dramatic action. There will be a final showcase for invited guests.
This program is designed for high school students with a commitment to the theater arts who seek the discipline and training required for participation in a university theater program or a career in the performing arts.
Acting and Performance Summer Institute Program
Program Dates: June 25 – July 15, 2023
Program Type: Application based/ In-person
Program Eligibility: 8th-12th grade in Spring 2023
UCLA Coursework: Theater 50; 2 units, Theater 72; 2 units
Application Deadline: June 1, 2023
Enrollment Deadline: June 15, 2023
The schedule and syllabus are subject to change.
The program fee includes the unit fees for the UCLA coursework offered as part of the program and thus varies by UC student status. In addition to the program fee, students are assessed other campus and administrative fees during the summer. This is a summary of fees that commonly apply to the selected student type.
Actual tuition and fees are subject to change by the University of California. Visit the fees, payment, and financial aid section for important disclaimer, as well as more details on fees, payment instructions, and information on delinquency, refunds, and financial aid.
Document Fee (for first-time Summer Sessions students)
$50.00
Total Estimated Fees:
$5,996.00
* Fees only apply for certain student types
Meet Your Instructors
Perry Daniel has taught acting and movement for many years. During the summer as the program's co-creative director, Daniel teaches and directs for the Acting and Performance Summer Institute (APSI). Previous APSI classes have included puppet design, mask technique, clowning, commedia dell arte, and improv comedy. Her primary focus is on creating original works through ensemble development and creative collaboration. She utilizes her background as a Pilates and Gyrotonic instructor to assist students in furthering their understanding of artistic exploration through physicality.
Daniel is also the program director and student supervisor for the UCLA School of Theater, Film and Television's Arts Bridge program, a national organization dedicated to providing arts education in LAUSD K-12 classrooms.
Her investment in performing arts, education, and outreach is evident in her diverse array of experiences. As an instructor, she has developed and taught movement-based acting courses in both New York and Los Angeles. She began her education outreach work in New York with The 52nd Street Project, a non-profit theater company committed to creative work with the youth in the Hell's Kitchen neighborhood. Her work with the Project led to a writing position with the production company Little Airplane for Nick Jr's The Wonder Pets. While in New York, Daniel trained with Under the Table Ensemble Theatre (founded by Dell' Arte International School of Physical Theatre alumni), participating in commedia and clown shows around the city. A supporter of Clowns Without Borders, she has toured with the South African chapter, providing humanitarian outreach and psychosocial relief through the art of playing.
As an extension of her commitment to arts outreach and education, Daniel wrote and directed Tall Tales for the Geffen Playhouse. The debut was followed by a two-month tour of LAUSD elementary schools.
Daniel received her BFA in theater from the University of Colorado, Boulder, and her MFA in acting from the UCLA School of Theater, Film, and Television. Her improv and sketch comedy training is courtesy of Upright Citizens Brigade (UCB), The People's Improv Theater, and Denver's Impulse Theater.
Among numerous stage and camera credits, favorite past roles include Arlecchino in Il Sogno d'Arlecchino, Valentina from Goldoni's The Housekeeper, and Cyllene in the Getty Villa's production of The Trackers. Daniel is also a member of the Los Angeles-based theater company Sacred Fools and an adjudicator for the Pantages Theater's Jerry Herman Awards.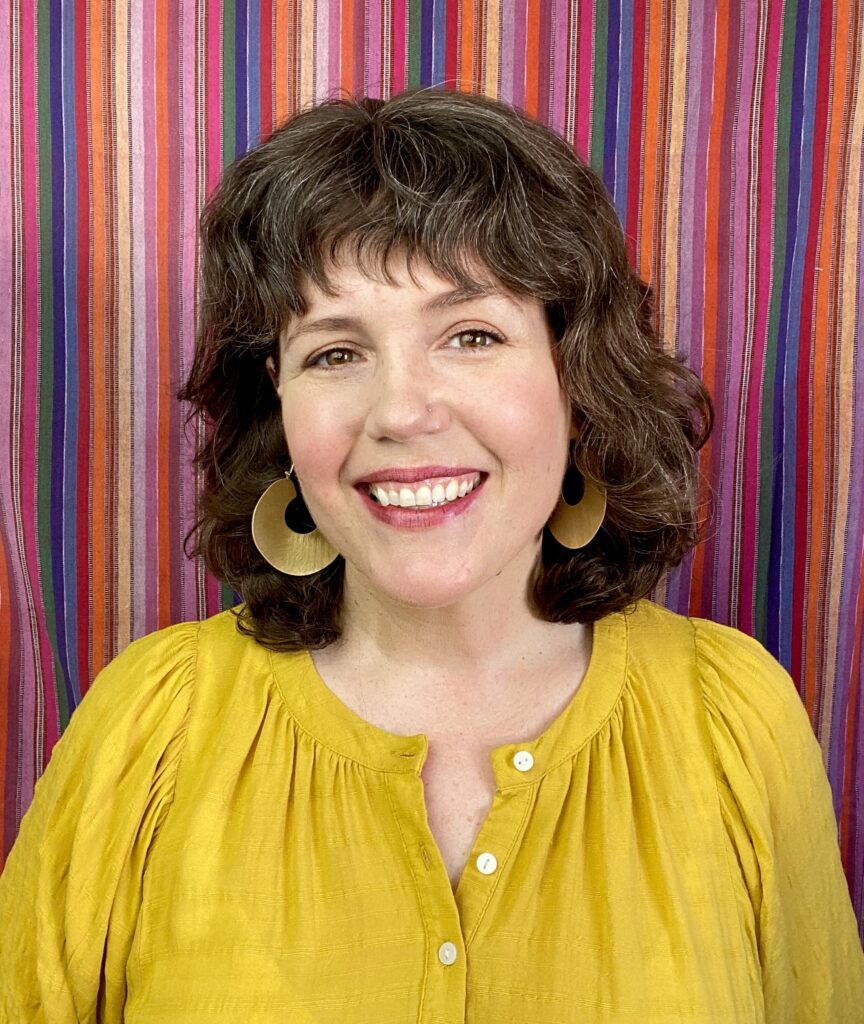 Vikas Adam is an award-winning actor, voiceover artist, director, producer, and writer. Adam has a BFA in Theater from Syracuse University and an MFA in Acting from UCLA. As an educator, he has taught acting, voice, and movement-based studies from elementary to undergraduate levels. He was the program director for Junior Players, Dallas' oldest non-profit youth arts organization. During his tenure, Adam worked closely with various school districts and recreation centers to implement free after-school visual and performing arts-based programming with working actors and artists.
Additionally, he annually co-produced PUPFest (a young playwright's festival) with Kitchen Dog Theater as well as the third show in the Shakespeare Dallas Summer season which included a critically acclaimed Bollywood version of A Midsummer Night's Dream which he also conceptualized, sound designed, and dramaturged.
As a teacher, Adam is constantly updating his curriculum and employs improvisation, movement, ensemble, and character-building exercises with an emphasis on 'thinking outside of the box' while building discipline and self-confidence.
Adam has narrated over 100 audiobooks by bestselling authors including Orson Scott Card, Manil Suri, M.M. Kaye, and C. Robert Cargill (screenwriter, Doctor Strange). He is the recipient of the prestigious Audie Award (the Oscars for Audiobooks) in Fantasy for his work on "Nice Dragons Finish Last". His favorite theatre roles include Alceste in The Misanthrope, Orlando in As You Like It, Malvolio in Twelfth Night, and Ariel in the Tempest. Adam is currently on the Producing Committee for The Santa Clarita Shakespeare Festival and on the Advisory Board for Junior Players.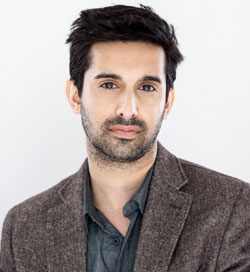 Acting and Performance Summer Institute FAQ
You will need to upload one file into a private link on either YouTube or Vimeo and include the password to your private link on the registration form. The link will be your audition, which consists of your slate and monologue.
Slate: Please provide your first and last name, the name of the play your piece is from, the character's name, and the playwright. There is no need to explain what is happening in the play. Feel free to say hello to us.
Monologue Length: 1- 1 ½ minutes is preferred
How to film your monologue: Frame it so that you are facing the camera for a medium to close upshot. Use your best judgment for what will work best for your monologue. If you will be moving during your monologue, a medium shot may be better. You may choose to speak into the camera or slightly off-camera.
Please remember to review your takes, see what works, and adjust as needed before submitting your audition. Trust the process and try not to be overly critical of yourself.
Audition against a blank wall or door.
Please do the monologue in one take.
If you would like to film your slate in a separate take and then edit the take of your monologue into one file, that is acceptable.
You may film your monologue from your phone or tablet. We are not worried about high production value. The most important thing is that we can see and hear you.
Do not do a scene with someone reading lines off-camera.
Do not send prior performances or tapings from plays. Record a new video according to the audition guidelines for the purposes of this application.
Do not put pressure on yourself to deliver the "perfect" audition. Do your personal best, be authentic, and don't forget to have fun!
We welcome students of all backgrounds. However, it is necessary that participants have a sincere interest and commitment to learning within the theater.
Students should wear comfortable clothing as they will be participating in classes that have intense movement.
Yes, parents are encouraged to attend the final presentation.
Each student will be provided with a syllabus that includes a breakdown of the grading process and the impact of tardiness and absences on the first day of class.
Still have questions? Check out the general Summer Institutes FAQ.
If you have questions about the program schedule or syllabus, please contact Dolann Adams, Director of Special Programs with the UCLA Department of Theater.